How to use inbound marketing to make B2B trade shows successful
Although much of the inbounding marketing strategy for your B2B trade show will be focussed on the lead up to the show, don't forget the trade show itself.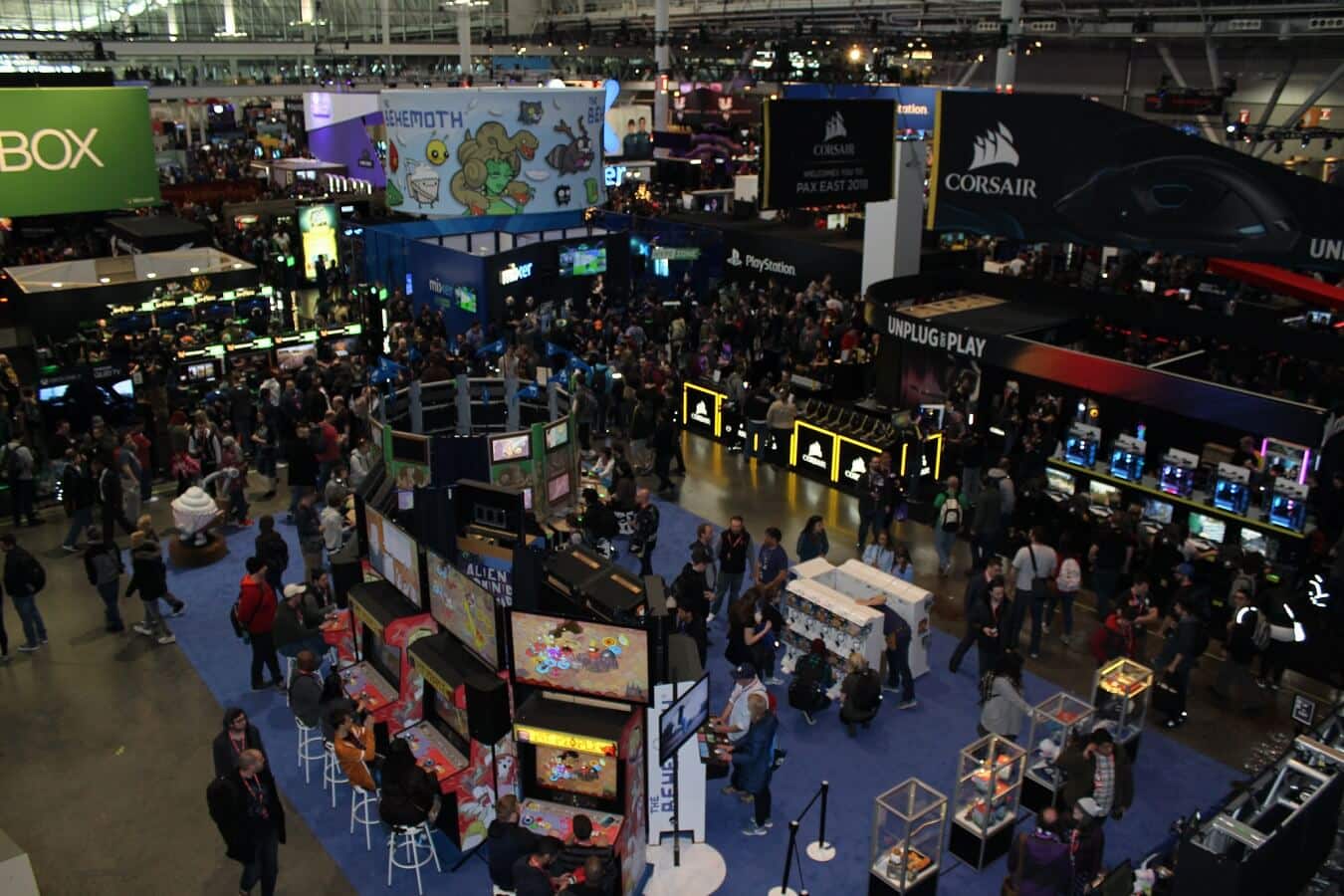 Trade shows can be a highly effective way to market your products, gain new sales leads, and ultimately grow your business.
However, in order to get the most out of your trade show exhibition, you need to attract more of the right kind of visitors, and inbound marketing is one of the best ways to do this. This is particularly true if you operate in a B2B market, where the quality of your sales leads is often more important than their quantity.
In this article, we will look at how you can use inbound marketing to get the best results from B2B trade shows.
What is Inbound Marketing?
Before we go any further, it is important to understand the difference between inbound vs outbound sales. Essentially, inbound sales and inbound marketing involve getting customers to come to you, whereas outbound marketing means getting your message out and promoting your business to a general audience. Generally speaking, outbound marketing covers more traditional techniques such as advertising or PR, whereas examples of inbound marketing include content marketing, social media, and SEO.
The key difference here is that in inbound marketing you are creating something of value or otherwise positioning yourself in a way which will make your ideal customers find you, rather than the other way around. This can be a highly effective strategy, and although it involves a certain level of skill, inbound marketing can also be much more cost effective than most outbound marketing techniques.
Now we have got that sorted, let's look at the key ways you can use inbound marketing for a successful B2B trade show.
Promote Through Digital Marketing
In general terms, it is important to create an online presence relating to your participation in the trade show. Don't rely on the show's own marketing and publicity, although obviously, this can help you as well. It is also important, however, that your target audience knows that your company is planning on attending the show, and encourage them to come and visit your stand. Above all else, you need to give them a reason to want to not only go to the show but to specifically visit your stand at the show.
So how do you do this specifically in 2019? When it comes to digital marketing, there are a number of key web trends to watch for in 2019. For inbound marketing for trade shows, one of the most important of these is social media, and in particular video content. In the lead up to the trade show, post short, engaging videos on social media on the topic: these could be about your preparations for the show, talking about how excited you are to attend, basically anything which creates a buzz.
Beyond social media, you should also establish a web presence around your attendance at the show. A landing page is a great way to do this: create a well-designed landing page about your exhibition to the show, and link to this through social media and other digital marketing.
Use Calls To Action
As part of your inbound marketing strategy, it is critical that you heavily incorporate strong CTA's (calls to action). This is true in general when we talk about inbound marketing, and particularly so when marketing your B2B trade show for optimal results. CTAs are so important in inbound marketing because overall inbound marketing techniques are subtle: you are not pushing your business down your audience's throats but rather gently raising awareness. This means that you need to direct your audience where you want them to go through great calls to action.
When deciding how you are going to market your trade show presence, you need to clearly define what your call to action is for your customers and potential customers. For a B2B trade show, examples of CTAs could be getting the clients to register for the show, or to visit your booth if they are already going. Once you have defined your CTA, be sure to include it in all your content and marketing tactics.
Optimize Your Exhibition Stand
Although much of the inbounding marketing strategy for your B2B trade show will be focussed on the lead up to the show, don't forget the trade show itself. Optimizing your presence at the show is key to achieving your goals, which is undoubtedly ultimately about turning these potential customers into sales.
Having a strong exhibition stand will complete the final step in encouraging your potential clients to visit your booth. A great booth design will also encourage them to spend more time in your booth, and learn more about you and your product while they're there, which in the long run will translate into loyal customers, and yes – sales! There are some great options for exhibition stand design in London which help you create the perfect trade show booth to let you meet these goals.
Have any thoughts on this? Let us know down below in the comments or carry the discussion over to our Twitter or Facebook.
Editors' Recommendations: