How to write your college papers faster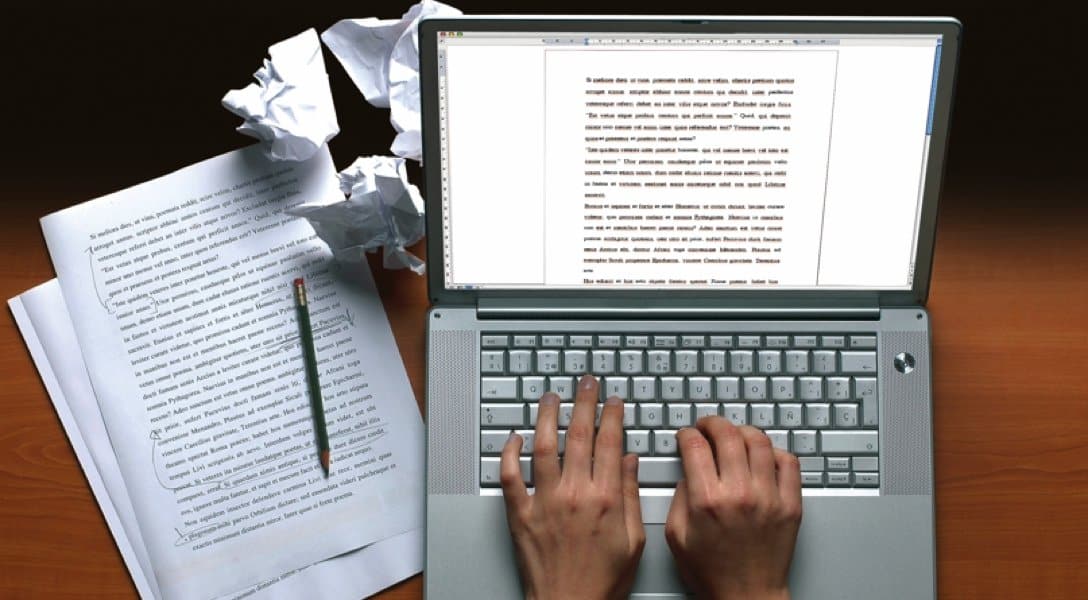 Struggle with writing college assignments? Can't figure out how to finish papers on time? Looking for the better approaches of writing your essays? Don't worry, there are a lot of ways on how to improve your studying skills without additional efforts. Studying well doesn't always mean studying all the time. And the approach, which we're going to talk about today is all about that.
So, if you want to "pay someone to write my paper for cheap" or get more info on how to handle your college papers ten times faster than you can do it now, keep reading. We have some interesting information to share.
Improving Your Writing Skills
How many times have you missed a chance to get high grades only because of not knowing how to do everything you have to do on time? Essays, research papers, football games, part-time jobs, dining out with friends, weekends with family – all of these are only a part of the activities, which an average student tries to fit in his/her week. Sounds a lot. It is not a surprise that so many people fail to do their papers within the deadline. But the desire to get high grades shouldn't be neglected because of that. At the same time, you don't have to neglect communication with friends and family as well as your after-class activities only because of education.
What you need is a healthy balance. This can be achieved only if combining everything you have to do wisely. How? Let's have a look.
Time Management Skills for College Students
Time management skills are something that you're going to need not only in college but in your adult life as well. Being busy is good if you know how to manage your activities correctly. So, here's what we can recommend college and university students in order to improve their studying process and learn to do their writing assignments faster.
Have a plan. Planning is important. It doesn't matter how unexpected or unstable your daily schedule is. You need to have at least some kind of a plan for the next day. It can be a detailed schedule or a short list of the urgent things you have to do. Having a plan helps you realize how to divide your time wisely and see what can be neglected and what can't be in order to finish your papers on time.
Start early. Don't wait until the last day before the deadline to start working on your assignments. Usually, students get paper tasks long before the deadline. That's done to help them to manage their time correctly. So, do it and start working on your paper as early as possible. This doesn't mean you have to finish a 10-page paper on the first day you get it. Divide it into several parts and write everything step-by-step.
Work in the library or any other place where nothing unimportant will distract your attention. If you want to finish your paper much faster than you usually do it, find a quiet place, where nothing will distract you from writing. Don't check your Instagram, Facebook, Twitter, or YouTube while studying. Social media is the first thing that prevents students from doing their papers on time. You can even check how many hours a day you spend scrolling your Instagram feed. Believe us, you will be surprised. That's why a library is a great place for so many students to do their assignments in.
Take a break. Taking a short break is as important as studying hard. A short break is a 20-25 minute interval when you do nothing except giving your brain a rest. You can go for a walk with your pet, grab a snack, listen to music, or take a nap. Actually, taking a nap is a good idea as it will help your brain to work even harder and better, especially, if you study in the evening.
Never edit and write at the same time. Sometimes we want to be sure that we're moving in the right direction with our research and writing process, so we start proofreading and writing simultaneously. That is a big mistake. If you revise and write at the same time, you lose so much time for nothing. It is not effective at all. So, even if you want to check whether you're going right with your paper or not, wait till the whole chapter or at least the whole paragraph will be finished. And then, check it. But don't check grammar and punctuation. This is something you're going to do at the end of your writing process for a couple of times.
So, that's all for our main recommendations on how to improve your writing skills by improving the way you approach writing assignments. Remember, if you want to finish your papers faster, no matter how long or short they are, divide them into parts and be absolutely focused on one process only.