How WayKen employs CNC machining to create the best prototypes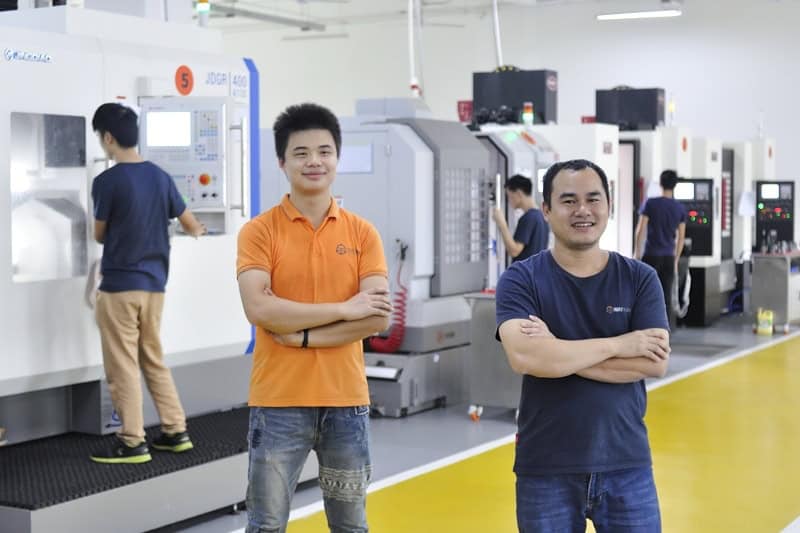 CNC prototype machining plays a great role in Chinese prototype machining applications, especially for plastic prototype.
WayKen will help you because we excel at CNC prototype machining services in China. We can manufacture high-quality parts, full-functioning mechanisms and demonstration models to help you visualize the product. We will provide you with CNC machined parts in a short timespan as we use modern software to create tool paths. We can make products from plastics, metals and different composite materials.
CNC machining is a process, where you cut chips off a blank with a hardened cutting tool. The CNC stands for Computer Numerical Control and it means that we program the movements of the tool based on its virtual 3D-model.
WayKen can employ such methods as CNC milling, CNC turning, drilling, and tapping. We use High-speed CNC machining as well to decrease the production time in cases where rapid prototyping is required. Whether it is metal or plastic machining, the turnaround time will be as fast as you require.
Prototype CNC machining services in China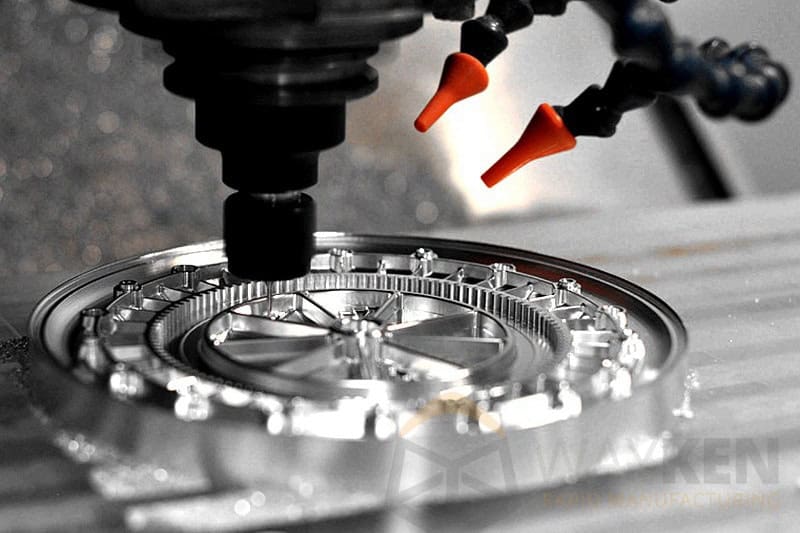 If you are aspiring to make a high-quality product, you will need to check your design. You will want to look at the product and to hold it in your hand and you will at least want to know whether you can assemble it. Ideally, you will want to run some performance tests.
WayKen uses CNC rapid prototyping techniques for plastic and metal prototypes to help you with that. In order to meet the clients' requirements in regards to manufacturing schedule and keep the costs low, we have set up our CNC milling machines and CNC turning lathes to accept data from all existing CAD/CAM software. Therefore, whether you use Autodesk Inventor or Siemens NX, we will be able to help you in the shortest amount of time.
Our equipment pool is diverse. We can do both the simplest of parts that require short production runs on 2 or 3 axis machines at low cost. And we can fulfill the high-quality complex machining projects that require the full capacity of 5 axis machining centers.
CNC machined plastic parts
CNC plastics machining is very different from metal machining. WayKen has experience in creating clear transparent parts with complex geometry and a high surface finish. Having mastered that, we can achieve the tightest of tolerances and geometry parameters for a large variety of plastics.
Creating great prototypes requires plastic precision machining. We achieve precision by using specialized tooling, variable machining techniques and selecting the right tools. In order to bring failure rate to a minimum, we measure the main part parameters after a certain number of machining operations is completed.
We can usually achieve tolerances ranging from ±0.1 mm (0.005") up to ±2 mm (0.5") depending on the dimension size.
CNC machined metal parts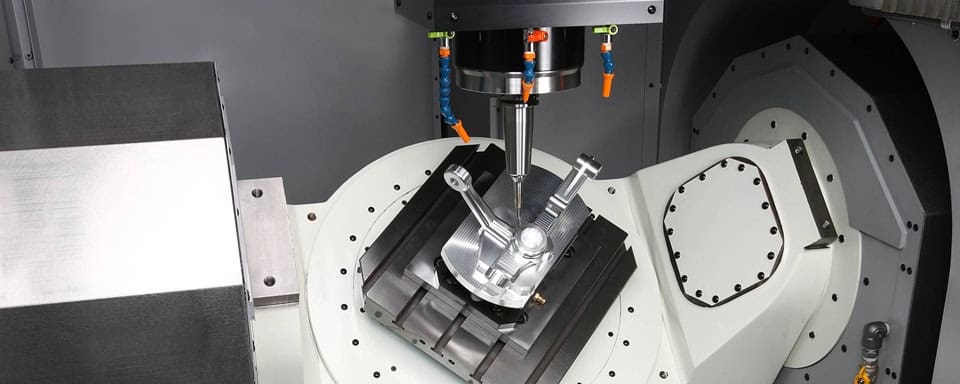 Metal CNC machining is practically indispensable. 99% of metal prototypes require at least some amount of turning, milling drilling or tapping. WayKen can do all of that with a wide range of materials. They include aluminum, magnesium alloy, zinc alloy, carbon steel, stainless steel, copper or brass.
In addition to that, we can do surface treatment operations such as anodizing, painting, powder coating, heat treatment, sandblasting and polishing.
We can usually achieve tolerances ranging from ±0.05 mm (0.002") up to ±0.5 mm (0.02") depending on the dimension size.
5- Axis CNC Milling Capabilities
Most machine tools have a spindle that revolves around a vertical axis. The cutting tool is fixed in the spindle and can move horizontally and vertically (X-,Y- and Z-axes) according to the machine tool coordinate system. Such machine tools are called 3 axis- machines. Now, 5-Axis machines add the so-called A and B axes. They allow the tool to turn around the X- and Y-axes. With this capability, the machine tool can create the most complex of parts at a single setup. With the rapid development of automotive, aerospace and power industries 5-axis milling and machining services become very useful. They provide high-quality surface finish and precision for complex surfaces.
Custom Low-Volume CNC machining
Modern manufacturing is undergoing a definitive trend. Batch sets are becoming smaller and the line between rapid prototyping and low-volume production is disappearing. People want custom parts and that is why low-volume CNC machining is developing at a rapid pace. CNC machining offers outstanding repeatability and it is easy to change the program a little bit to fit the requirements of the clients who want custom parts.
WayKen follows the CNC machining trends. We have a lot of experience with short running production quantities. Our equipment and tooling are flexible enough to meet the requirements for custom CNC machining services and at the same time, we have enough of it to complete low volume machining services projects at a short notice.
Wayken's Capacities for CNC machining services
We have a team of professional manufacturing engineers, CNC operators, metrologists that design, carry out and inspect the processes and parts we make to ensure the quality and efficiency of our processes.
In order to achieve even better results, we employ high precision 3-5 axis machine tools for CNC plastic machining and CNC metal machining. Note, that the machines are different for the two materials in order to preserve their efficiency. Our facilities provide a complete manufacturing cycle for the prototypes based on your designs.
We consider CNC machining to be one of the vital processes in any production cycle and this is why we pay great attention to machining projects. We have gained experience by providing automotive, aerospace and medical industries with the prototypes they needed. After honing our skills, we have achieved a turnaround time of 3-9 working days.
Design and manufacturing are parts of the product lifecycle. They are dependent on each other. Design determines how the part will be made and whether it can be made at all. This is why we offer assistance to our clients in modifying designs so that the parts can be manufactured faster and at a lower cost. By modifying your design in a number of small ways, you can increase your machining project profitability.