Hurry! Amazon is giving away a buttload of your favorite Android apps for free
Amazon is giving away a bunch of free Android apps today. Check out our list to see what kind of apps you can scoop up free of charge.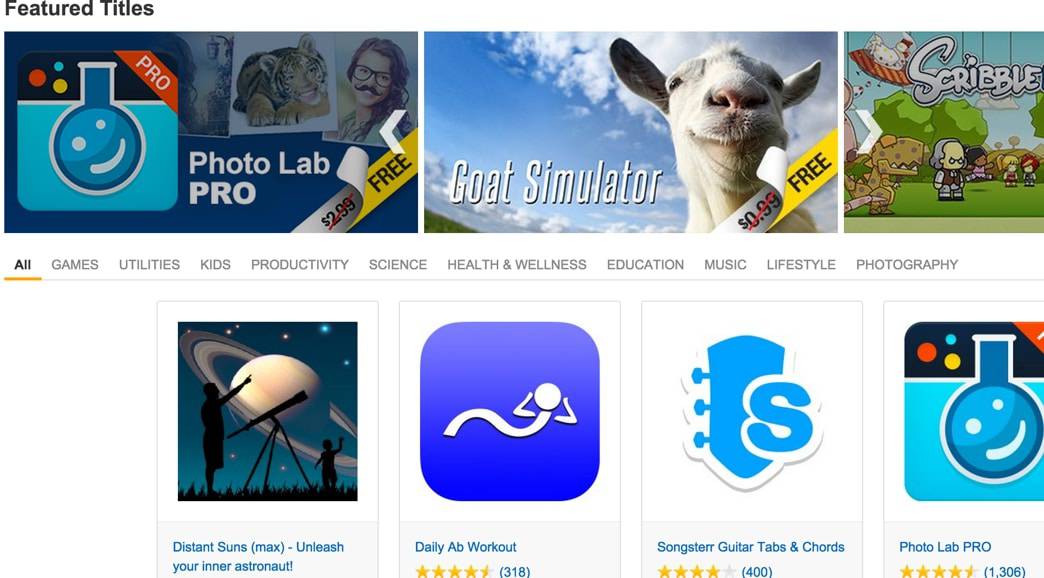 Amazon is at it again. They're giving away a ton of your favorite premium Android apps free of charge up until Sunday. So, if you're in need of stocking your smartphone up with some pretty cool apps, now is a better time than ever.
Some of the games and apps featured in this month's roundup include Goat Simulator, Bridge Constructor Medieval, Photo Lab Pro, and Scribblenauts Remix, just to name a few. All in all, there's about 40 different apps you can choose from, just be sure to get them before Sunday.
150 Flavorful Cupcake Recipes
Atomus HD
AVG AntiVirus Pro Android Security
Bloons TD5
Blox
Bridge Constructor Medieval
Bridge Constructor Playground
Bunker Constructor
C25K Pro
Call of Atlantis
Cubistry
Daily Ab Workout
Distant Suns
Docs To Go Premium Key
Doodle Creatures
Elements of Photography Pro
Fruit Ninja
Goat Simulator
Handy Photo
Ice Rage: Hockey
King of Math
LYNE
Mind Games Pro
Montezuma Puzzle 3 Premium
Nyan Cat: Lost in Space
Photo Lab Pro
PrintHand Mobile Print Premium
Scribllenauts Remix
Sleepy Time
Slydris
Songsterr Guitar Tabs & Chords
Sonic The Hedgehog 2
Sudoku 4ever Plus
Tiny Scan Pro
Toca Nature
Toca Kitchen 2
Trainyard
Ultimate Hangman HD
XnRetro Pro