I went a week without Wi-Fi and totally survived (this reality)
Reinsertion is hard.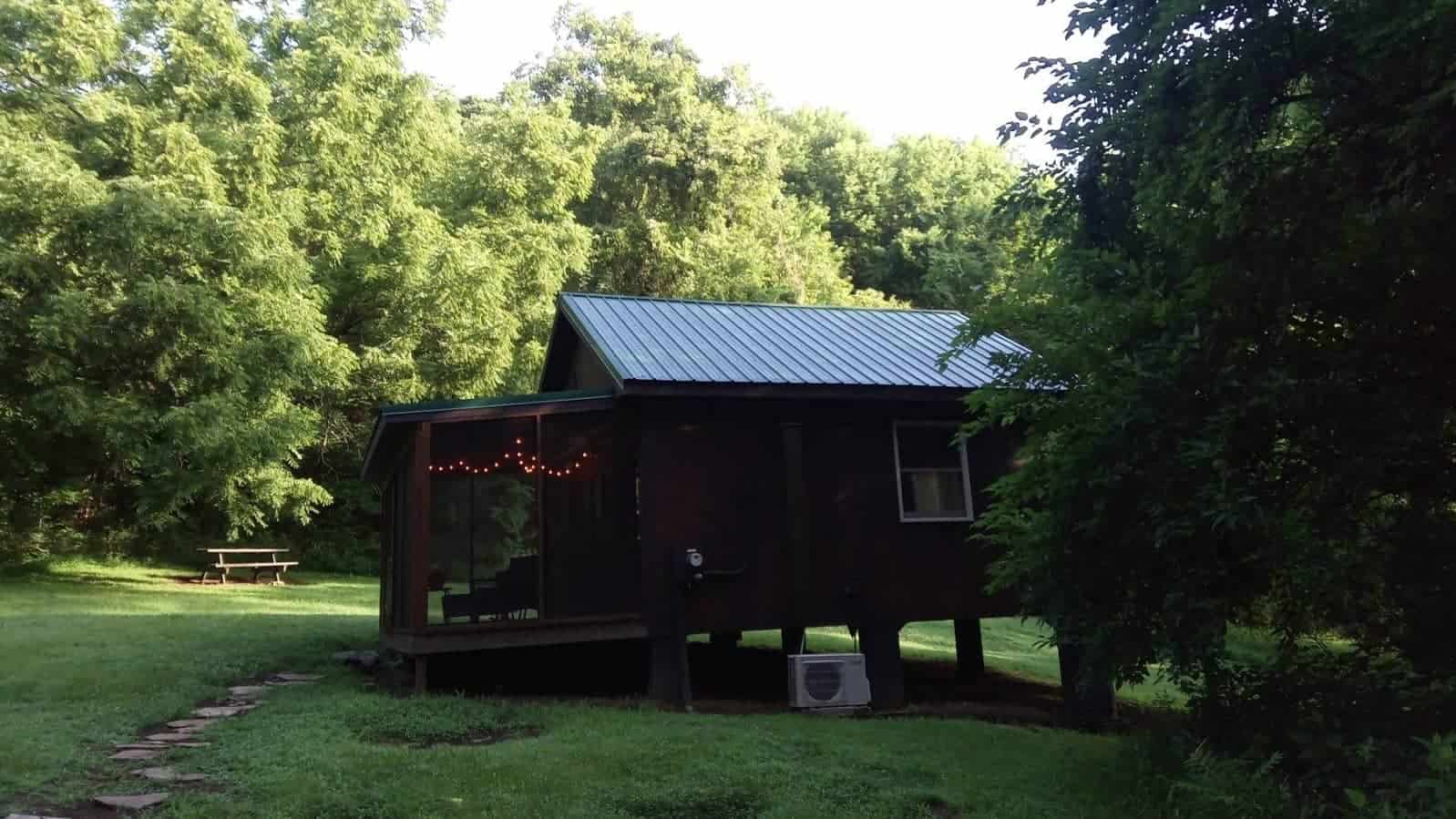 One thing that is certain about our lives in the year two thousand and nineteen is that we are always online. We wake up and dive into the world that lives within our Wi-Fi connected devices, connecting us to those previously not connected, content streaming into our brains like a fresh river of blood on its way to appease the ancient demons below.
This past week I took a vacation from it all. If we don't disconnect ourselves from time to time, then we are certainly plugged into the machine and you can go ahead and start prophesying about how The Matrix is absolutely real. It's healthy to disconnect from time to time. Not forever mind you, but just in small doses. Everything in moderation, even moderation.
With my partner, I drove up to a cabin in the middle of the woods in Tennessee. With the driveway being something of a deterrent to travel into town, it truly served its purpose. The week was spent not checking email, not checking Slack and not tweeting. Facebook wasn't opened. Gmail collected dust. Nary a product was purchased on Amazon. It was refreshing.
There was no Wi-Fi. No television. LTE worked, but there was no appeal. There was nature. There were stars in the sky. There was a view and there were hiking trails. There was the opportunity to just sit and stare out into the wild, read a book, have sex and chase moths. Often simultaneously. After a day, the addiction of the internet wore thin. After two days I was ready to leave it all behind and never check my goddamn email again.
This isn't some post about the struggles of the undeveloped world when it comes to connectivity to the internet. This is just a privileged expression of the world in which I live in, one in which free and regular access to the internet through a wireless connection is as expected as someone with dreadlocks working the register at Whole Foods.
This is about being able to find yourself within yourself after spending over a decade existing as a physical being and as a virtual one. Our online existence is now just as much of a part of us as our offline one, and it is imperative that we are able to separate the two from time to time. We don't have to kill one off, not yet, but until that time it's just nice to focus on what we don't need a screen to access.
There's probably some preaching that could be spat out here, but you live your life, I'll live mine. The point is that we can find the world outside the Wi-Fi connected one, and it's important that we do so. Because for all our online bitching and self-aggrandizing bullshit, that's not the world that matters the most.
We actually live in the other one. This one, that you are reading right now, is a fabrication of a reality that forces our perception of time, space and relativity into a glowing box that is slowly siphoning off what little humanity we have left.
I'm back now, online and active with a stable Wi-Fi connection, but there is a part of me that is still at that cabin, saying fuck it all to Wi-Fi and the forced connection to a world that is becoming more and more disconcerting and soul-destroying every moment of every day. Or I'm just stressing because I'm behind on my writing quotas and I don't want Kevin to have to break out the knuckle whips again this month. TomAto toemahto.
What do you think? Do you like to disconnect every now and then? Let us know down below in the comments or carry the discussion over to our Twitter or Facebook.
Editors' Recommendations:
Follow us on Flipboard, Google News, or Apple News