Ideas for launching an app in 2019
Whichever industry you choose for your next mobile app, a product's content should be adapted to the audience's expectations and current market trends.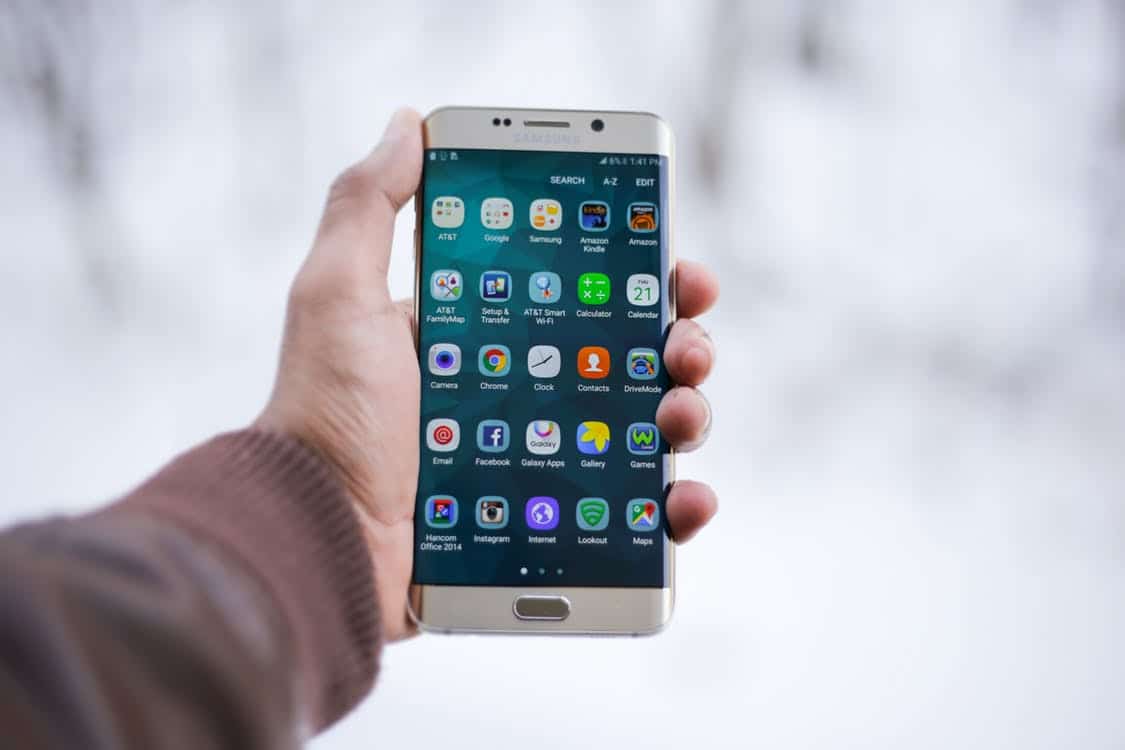 Apps give us an opportunity to build creative products and join a mind-boggling world of development. Yet, most product owners expect their apps to bring them fame and financial rewards.
Your app idea may be inherently cool, but it's unlikely to succeed if it is not relevant for the audience and does not hit its expectations.
Want to get your money's worth?
Read on to make a wise choice for your 2019 mobile app.
Augmented Reality
The introduction of ARKit and, later, ARCore (platforms for building augmented reality experiences) by Apple and Google respectively, inspired a surging interest among the public.
As mobile analytics firm SensorTower reports, more than 13 million AR-only apps where downloaded from App Store from September 2017 till March 2018. Notably, almost half (47% up) of these downloads were games. Other most popular categories included utilities, entertainment, and lifestyle.
The continuous efforts of both Apple and Google to search for new ways to attract apps' users to AR and the latest mobile hardware enhancement encourage optimistic forecasts for the technology.
Health & fitness
Apple officially named self-care apps its trend of 2018. The best-in-class wellness apps included better habits building and meditation tools:
"We're seeing people starting to focus on mental wellness and self care in the same way that people started to focus on physical fitness in the 1970s… Our minds are more challenged than ever," Ben Rubin, a co-founder of 10% Happier, said.
Self-care apps are only a part of a more broad and large-scale category of health & fitness mobile software. Statista published a data on most attractive healthcare sectors for mHealth app companies as of 2017.
Healthcare apps bring ease and comfort to health data tracking and encourage healthy lifestyles.
"From the same way you consume food with a delivery service and consume transportation via Uber, they expect they're going to be able to pick that mobile device up and connect with a doctor," Joseph Kvedar, M.D., vice president of connected health at Partners HealthCare, a hospital and physicians network that includes Massachusetts General Hospital and Brigham and Women's Hospital in Boston, remarked.
As more people are becoming increasingly conscious about their physical activity habits, fitness apps (especially those with online communities and virtual rewards) are also expected to prosper steadily. According to Technavio's research, the global market for fitness apps will reach a CAGR of 31% until the end of 2020.
The trend can be also partially attributed to the progressive adoption of wearable devices. Accenture reports, that the number of wearables in use and that of healthcare app consumers has shown almost proportional growth (from 9% to 33% and from 16% to 48% correspondingly).
M-commerce
Shopping was named the most commonly accessed mobile app category in the US in 2017, with the usage reach of almost 25%.
New findings from consumer financial services firm Synchrony show that the use of retail apps has even doubled (from 2 to 4) in 2018 сompared to 2017 along with increased buying activity in these apps.
Interestingly, late 2018's holiday shopping analysis revealed that discount shopping apps held the top spots among American consumers. Shopping markets full of excessive couponing and deal-finding efforts make money-saving apps a win-win choice.
Overall, mobile e-commerce is driven by the desire of consumers for a more comfortable experience.
"Online merchants that can deliver the right experience have much to gain, as shoppers are making bigger, more valuable purchases via their smartphones and are even happy to spend more with merchants that deliver a better experience," Shane Happach, executive vice president and head of Global Enterprise eCommerce, said.
To attract and retain customers, e-commerce app vendors should go the extra mile and treat the users with progressive features.
For retail apps, there is a tendency of blurring the line between on-site and online experiences. Walmart's Store Assistant functionalities like checking availability, locating an item, product scanning and seeing special services of a particular store are some of these trends.
E-learning
Apps like Duolingo have made quite a buzz on the app stores. Apart from personal learning endeavors, mobile learning is also ranked as a top 3 business development priority.
Mobile mentoring is a promising niche for education apps as Gen Z'ers have named mentorship programs among the most wanted job perks after health care offerings. Consider also 86% of employees that use their mobile devices in the workplace.
Micro assessment functionalities added to m-learning apps can make it positively stand out as it solves the pressing issue of knowledge retention. Research says, that learners typically forget about 40% of the information within the first two days.
Other features that have already become an inherent part of any chart-topping learning app include:
сourses division by the type of content and users' level,

video chats,

gamification features,

social media integration.
Entertainment
According to SensorTower, the majority of 10 top-grossing apps are about video & music streaming. Though most of them are also subscription-based, money-making potential of the industry is evident.
Although video apps are fun by nature, enabling user-generated content with live video streaming is a surefire way for a broader audience coverage and higher engagement in 2019.
Key takeaways
Whichever industry you choose for your next mobile app, a product's content should be adapted to the audience's expectations and current market trends.
2019's mobile apps are steadily adopting the newest technologies like

augmented reality

.

Self-care apps

, a subcategory of

health & fitness

group, were named the most trending apps of 2018 by Apple.

The usage of

m-commerce

apps has more than doubled last year along with increased amounts of money users spend there.

Corporate education

apps are a big opportunity for the

e-learning

industry.
Music & video streaming

apps dominate the top-grossing apps list.
Have any thoughts on this? Let us know down below in the comments or carry the discussion over to our Twitter or Facebook.
Editors' Recommendations: