Industries that can benefit from video conferencing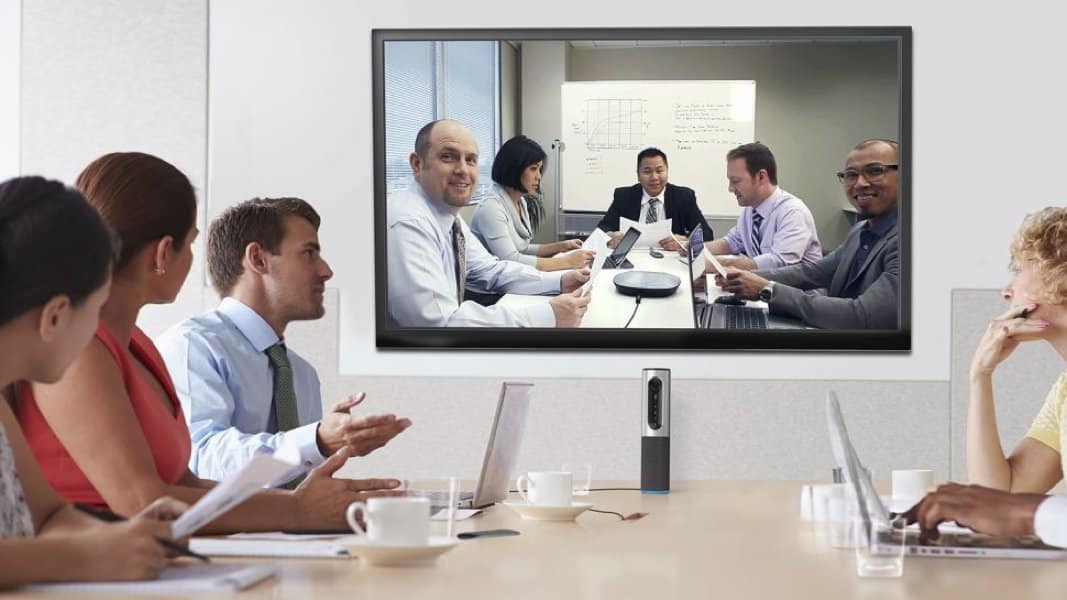 Video Conferencing and the AV industry is growing at an exponential rate and can offer numerous advantages to you and your workforce.
Some may think that video conferencing is only used by big businesses that require large meetings about shares, finances, and stocks. This isn't the case, businesses and organizations around the world are adopting video conferencing more and more into their daily work.
Viju explores which industries benefit from video conferencing technology and some ways they could go about achieving that.
Legal
Courtrooms and legal offices around the UK can use video conferencing to instantly connect with witnesses or prisoners who are unable to travel to testify or be questioned. Making long court cases that much easier, without having the need to wait for a specific date.
Content sharing comes in very useful here as legal documents and sometimes evidence from a secure network can be shown to all users in the meeting. Allowing for a more streamlined process in the courtrooms and legal meetings alike. Court cases usually have vast documents that go into the thousands of pages, so this feature is immensely useful when sharing PDF files can become instant to all users, ignoring geography completely.
Healthcare
Video conferencing devices can offer great tools to the healthcare industry that'll help in education and managerial duties. High-res video conferencing allows doctors to connect and share instantly with other colleagues and patients quickly. Where time is of the essence it's vital that doctors and nurses have the tools to communicate as fast as possible.
The cost savings over time is a great advantage to video conferencing, with doctors having to travel across the UK and sometimes the globe, having that tool there that can offer conferencing and content sharing instantly is a great asset.
Group training is an excellent advantage too, with whiteboarding and content sharing, trainee doctors and nurses can acquire vast amounts of knowledge from multiple locations.
Essentially, video conferencing technology allows doctors to be in the same room with patients or colleagues without having to leave their own offices. As a result, healthcare professionals become more accessible and improve their ability to do their jobs, essentially becoming a Cisco remote expert. These doctors can then meet with patients via video conference in the morning, help train new doctors in the evening, and handle their everyday office duties in between. The opportunities for content sharing and conversing with others in the industry are also endless when this technology is used in the healthcare industry.
Education
An industry most people would first think of when thinking of video conferencing, especially such devices as Cisco Spark Board and Microsoft Surface Hub because of their ability to a whiteboard. Whiteboarding is used every day in classes across the UK and around the globe, so this feature would be very valuable for all teachers and teaching assistants. To naturally share content across the whiteboard to help educate students easier.
Along with natural whiteboarding, education can make use of the global connection and rather than bring in speakers they can conference with them. Avoiding the high costs of a physical visit and saves a lot of time.
With video conferencing recording and content sharing, any missed classes by students can easily be accessed at a later time or help students who are located in rural areas. Sharing information across the UK instantly.
Government
Sometimes government entities can be quite slow in their processes and response time, this is mostly down to old and outdated work processes where piles of paper requests are slowly looked through.
Video conferencing and audio visual solutions can free up a vast amount of time that increases response times, minimizes distance barriers and decreases often costly travel expenses.
Along with all government processes, they require services that are secure that allow sharing among users without interference. This is a huge benefit of current video conferencing devices that enable secure and private sharing instantly.
Video conferencing and audio visual devices are becoming ever popular and they're not slowing down, expect to see more innovative use cases them for this type of technology, especially in these industries in the future.