Internal or external, what are the best ERP solutions for ecommerce?
Each solution has its own benefits and comes with its own drawbacks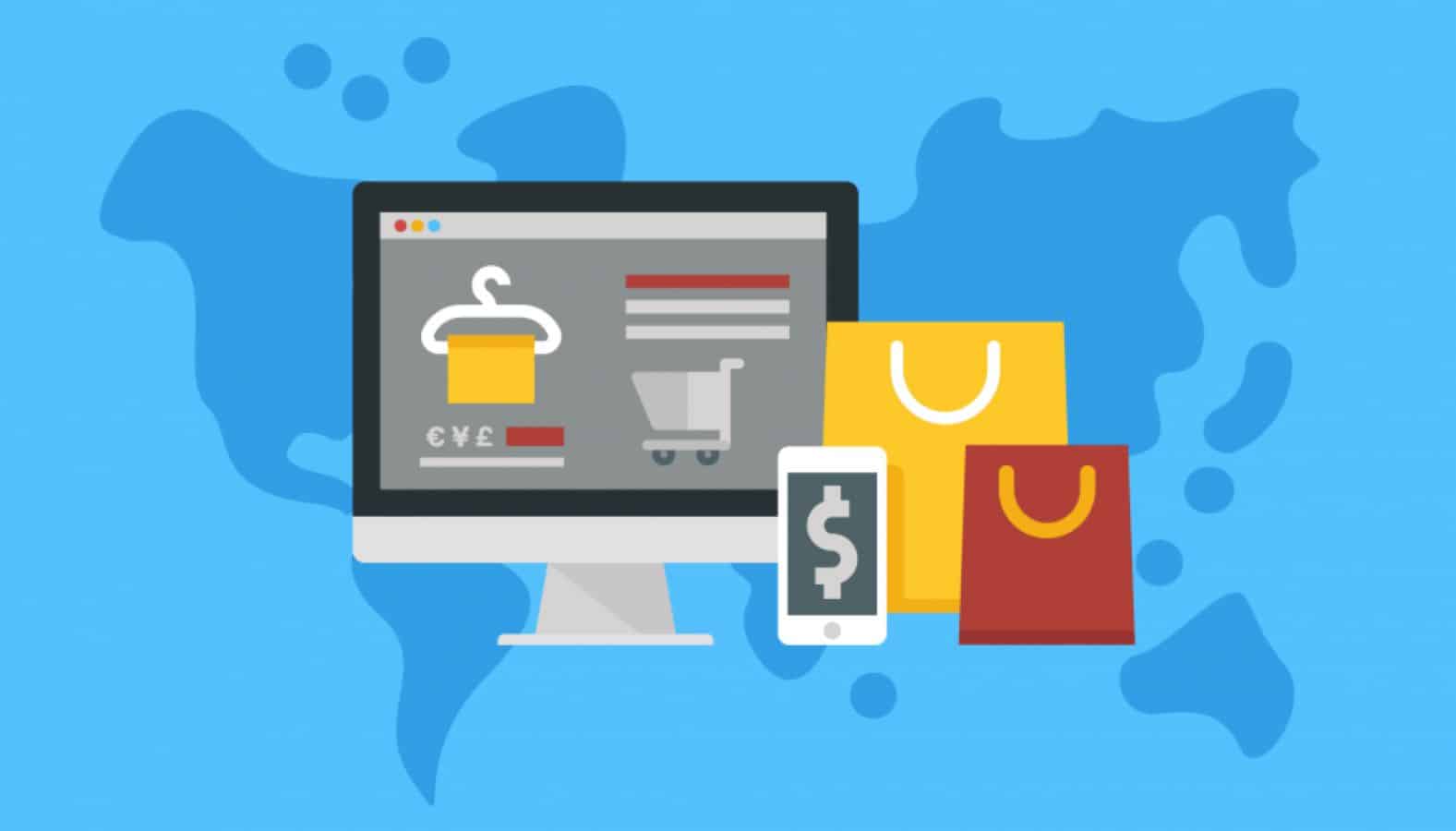 Modern Enterprise Resource Planning (ERP) systems are very robust and comprehensive. They often include functionality that not so long ago would be a separate product for the enterprise to purchase and integrate.
For example, just 15 years ago having Customer Relationship Management be a part of the ERP was more of an exception than the norm. Yet almost every modern ERP released in the last 15 years has some form of CRM built right in it.
The same can be said about the eCommerce platforms. More and more ERP systems have eCommerce modules built right in. In this post, I'll try to analyze the pros and cons of going with a built-in solution versus integrating an external third-party eCommerce web platform.    
ERP's Internal "Built-In" eCommerce module
There is a lot to be said about taking what is already available in your ERP and simply turning it on. Yes, it is usually a bit more complicated than that, but not by much. It is definitely not as complex as installing an external third-party platform.
On top of that, individuals that are experts in your ERP are also trained in the eCommerce module that's built into the ERP, therefore you'll have fewer people to go to if you have questions, configuration requests, support cases, and so on. The list of benefits doesn't just end there. From those modern ERP systems that I've worked with, eCommerce module was using the link directly to the internal ERP database tables without any intermediate database of its own.
This means that there is no need to synchronize records between external eCommerce databases and internal ERP datasets: all of the changes that happen on the company's website are instantaneous and generate ERP records immediately. And finally, another benefit of having a single database is that there is never misalignment of data types.
If the Sales Order Number was generated on the website, it will not match the field type of the Sales Order in the ERP, and Item description in the ERP will never be truncated on your eCommerce store. Last but not least, those pesky issues of fields being unique in two systems will not be issued with the built-in solution and a single database. The Shipment Number will be unique in ERP and eCommerce, and so is Sales Order, Part Number, Serial Number, and any other number because they are unique numbers in the same database.
External eCommerce platforms
External eCommerce platforms do have many advantages of their own when compared to the built-in solutions. As with the majority of purpose-built solutions, dedicated eCommerce platforms offer unprecedented power and functionality. As opposed to the ERP development team working on the eCommerce module and a million other things, an eCommerce company iterates on their eCommerce product regularly.
They are laser-focused on eCommerce: monitoring industry trends and security forums, listening to customer feedback, thinking daily on the ways to improve web store functionality and working tirelessly to always stay a step ahead of the competition. A good example of superior functionality would be a multitude of solutions that are already available for the popular eCommerce platform.
If you want your web store to integrate into BestBuy, Ali Express, or Amazon's marketplace – someone already wrote integration for this or that eCommerce platform. Track FedEx shipment directly from the "My Orders" page? Already done. And so on.
Another reason why purpose-built eCommerce platforms are chosen in many enterprise deployments is that they offer a degree of separation from the ERP. Yes, that is right, sometimes the separation between eCommerce and ERP platforms provides additional security and system stability.
For instance, if our eCommerce store gets a DDOS attack, your ERP is still 100% functional; If your ERP needs to be upgraded or restarted, your eCommerce site is still fully functional, and so forth. Finally, a dedicated eCommerce solution often offers superior deployment flexibility. If you want to have dedicated web-stores running off of the data centers in New York, Madrid, São Paulo, and Shanghai, you should probably look at the dedicated eCommerce software to achieve that flexibility. 
Bringing it all together
To summarize, each solution has its own benefits and comes with its own drawbacks. It is up to you to analyze both and decide on the things that are more important to you. In my many years working as an IT consultant, I've seen clients selecting one solution over time, and I can attest to the benefits of going with either approach.
I've even witnessed one company utilizing the "all of the above" approach. My client had his wholesale customers using a portal that was an integrated ERP eCommerce module, while regular customers were shopping through a magento-based eCommerce website and 3rd party marketplaces linked to it. Either way, here is the list of all of the pros and cons as I see it:
External "purpose-built" eCommerce platform
Pros
Powerful functionality
Flexible deployment
Robust third party plugins & functions
separation from ERP gives ERP-independent up-time
Cons
Have to worry about ERP Integration and synchronization
Data synchronization means conflict resolution
Increased support complexity: supporting staff needs to handle two systems instead of one
Increased hardware and hosting complexity
Internal "integrated" ERP eCommerce module
Pros
No Integration is needed: both systems are designed to work together from the start
No synchronization between the systems: ERP record = eCommerce record and vice versa
Simple and fast deployment
Simple to support
Cons
Often missing on web-store functionality
Often not flexible in deployment & hosting options
If ERP is down for maintenance- so is eCommerce module
If eCommerce is under DDOS attack – it may also affect ERP
Have any thoughts on this? Let us know down below in the comments or carry the discussion over to our Twitter or Facebook.
Editors' Recommendations: