Interview with David Kurzmann, founder of Women's Best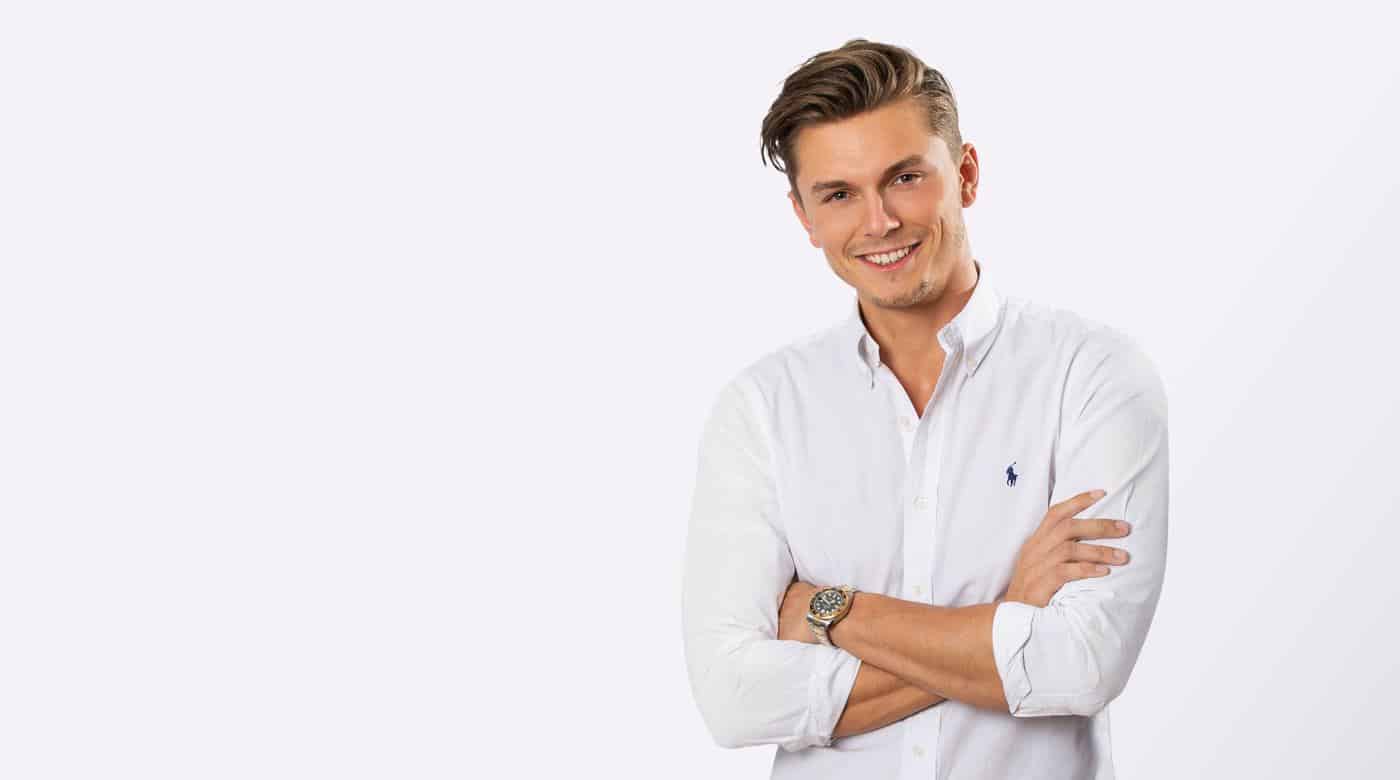 Running a successful business is somewhat of a mystery to many entrepreneurs trying to get their company off the ground. It's difficult to build a business from scratch, but if you can make it, you get to be your own boss, enjoy incredible profits, and make a difference in the world.
David Kurzmann, an Austrian native, has always wanted to run a business. In August of 2015, David, his brother Lukas, and Thomas, a mutual friend, launched what would soon become an 8-figure business that marketed exclusively towards women interested in fitness and nutrition.
How did they go from a 3-man business in an Austrian bedroom to a 40-man global operation? Let's hear it directly from David himself.
Would you like to introduce yourself?
Kurzmann: My name is David Kurzmann. I am 27-years-old and the CEO and co-founder of Women's Best. I was born in Tyrol in Austria and always had a big passion for fitness and health.
I've always been interested in business. My brother, Lukas, and I always wanted to start a business, and we ran a successful fitness and nutrition consulting company when we were teenagers. It motivated us to continue our endeavors in the world of fitness.
How would you describe Women's Best to anybody unfamiliar with it?
Kurzmann: Women's Best is an Austrian based company that sells high-quality sports nutrition and sportswear for women. It's exclusively for women—we don't sell products for men. We felt that was a very important market to enter, and so far, I'd say our customers agree.
With over 900.000 customers from 150+ countries, 3.8 million followers on social media, and a total yearly reach of 1.3 billion, Women's Best is one of the leading brands within our industry.
The company has gone far beyond just selling products – it aims to change the lives of women worldwide into healthier ones. We're motivating and inspiring hundreds of thousands of women around the globe.
What sets Women's Best apart from the other fitness brands right now?
Kurzmann: Women's Best is the first sports nutrition company to direct its message and adapt its products for the female body needs. A strong and unique community of women supporting each other in nutrition and fitness has naturally arisen out of the products we sell.
Our customers were tired of buying products designed for men, and they're happy to share what they love about it with anyone who will listen. We're grateful to them for that.
How did you build the community surrounding your brand?
Kurzmann: We focused on the message, not just on selling products. We share useful workouts and tips with our followers to keep them engaged and share practical value. Social media is a big part of that. Our content is vital to spreading our message.
We also listen to our followers and their feedback to continuously keep them stay engaged and satisfied.
Face to face interactions and events have also helped a lot. We've held expos and events where our customers can meet our athletes and team in person. It really brings people together.
Which social networks are important to your marketing campaigns?
Kurzmann: We primarily use Instagram, Facebook, and YouTube. These seem to be the best platforms for making authentic connections with our customers. We're able to offer tips and information to keep them continuously engaged and receive feedback.
How do you choose which influencers you work with?
Kurzmann: Our athlete and sponsorship team are in charge of the selection process. They find influencers that share the same message as Women's Best and fit well with our team. We've found that using influencers with the same audience and interests works best.
The teams analyze every detail of influencers' profiles before we hire them. They've gotten really good at recognizing when an influencer will be a good fit and otherwise.
Do you seek customer feedback on your products?
Kurzmann: We definitely do. We are always happy to listen to our customers and it's very helpful when they give us feedback. Sometimes we ask them to recommend their favorite flavors for our next product to keep them more involved.
Again, social media is key to this. We have 3.8 million followers, and they actively share their feedback on our posts or using our hashtags. It's great to have that kind of interaction.
In what ways can we expect Women's Best to expand in the future?
Kurzmann: We can expect a bigger community of women and a wider variety of products to keep them covered. Thanks to the constant feedback we receive from our customers, we're getting a pretty good idea of what people want and are always looking to deliver it to them.
Have any thoughts on this? Let us know down below in the comments or carry the discussion over to our Twitter or Facebook.
Editors' Recommendations: