IOTransfer 3: Transfer content quickly between your Apple devices and your PC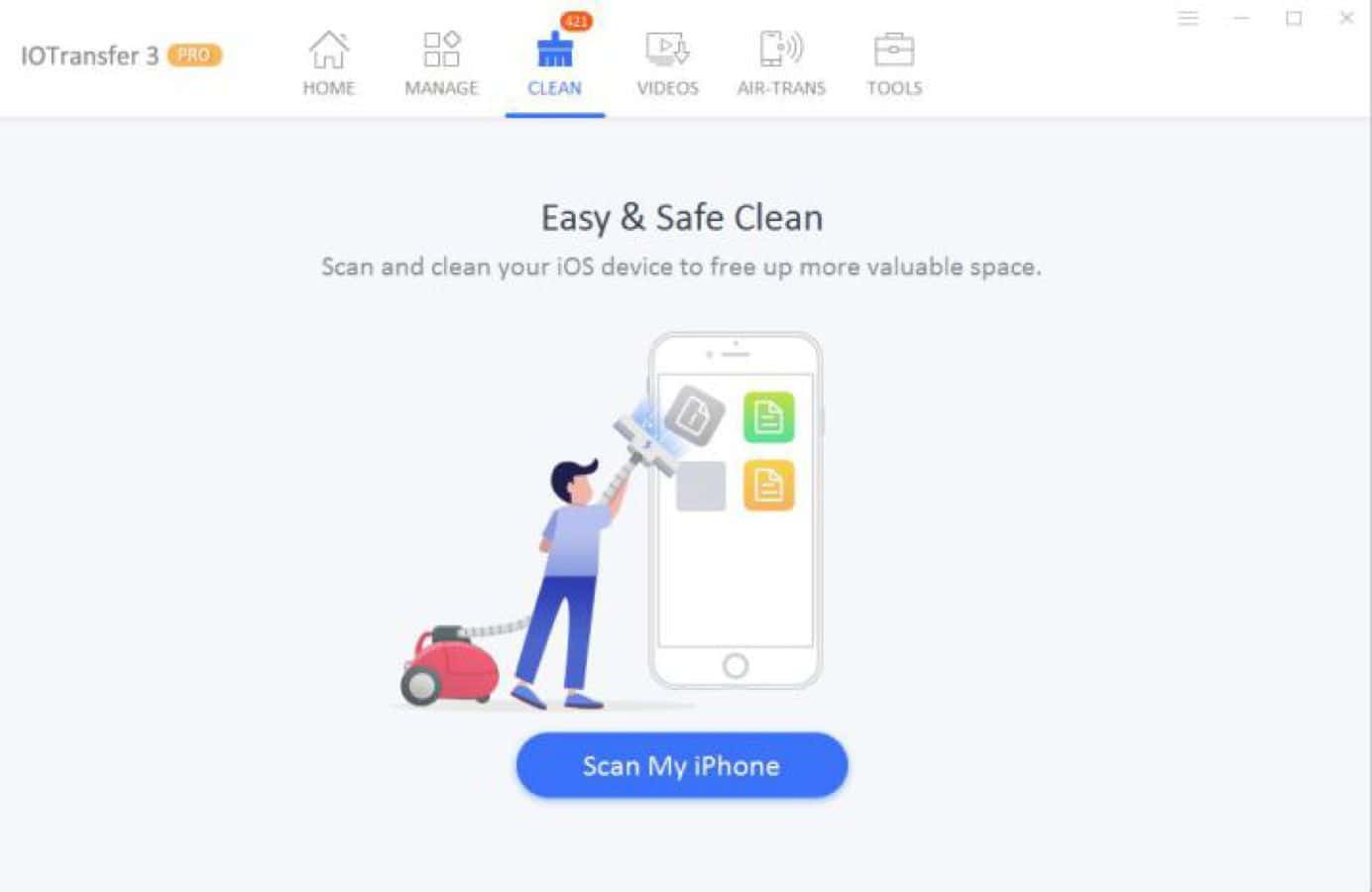 Users of the latest technology have always had to face the same problem. Transferring content and information between one device to another is usually a nightmare. This happens because we can not count on a program that is safe, effective and, most importantly, easy to use.
In order to solve this problem, we have IOTransfer 3 at our disposal. With this software, all the files that you want to transfer can be moved through our Wi-Fi connection. Best of all is that you can pass any type of information or content from your Apple devices to a desktop computer without any hassle.
IOTransfer 3 offers advantages that are really useful:
One of the main features of this software is that you can transmit information in seconds. You will not have to wait long to move images from one device to the other. Another distinctive feature that should not be left out is that is that you also have the useful function of having a video converter at your disposal, which will help us to compress multimedia content that you have downloaded. You can also change its format without any problems.
You can transfer a large number of files, whether these are videos, photos, documents, music, etc. You will have no problem when you link an Apple device with a desktop computer that has another operating system. The only thing you need is that both devices are connected to the same Wi-Fi network so that the exchange of content is carried out without any issue.
Without a doubt, being able to transfer our files via Wi-Fi is a great advantage.
Download videos from your favorite pages:
IOTransfer 3 also stands out for being useful for downloading videos and movies from your favorite websites or services. The software has access to more than 100 streaming pages from which you can download all the content you want. Of course, IOTransfer 3 is a YouTube Video Downloader that will make it possible to download everything you want without any unnecessary and illogical obstacle.
As we mentioned before, not only do you have at your disposal a program that can download multimedia content. This also has the ability to function as a converter. So you can transform any video to formats like MP4, MP3, AVI, MKV, MOV and more. So, you will have 100% compatible material with your Apple devices. Logically, you can also modify the format of the images, for example, change HEIC to JPG whenever you want. Everything is just a click away.
An excellent management tool:
Undoubtedly, the main feature of IOTransfer 3 is all its functions related to iPhone, being thus considered one of the best iPhone transfer software available right now. With it, we can transfer any type of file without having to go through the conventional restrictions. You can export, import and delete any data that you do not need on your device. For example, photos, songs, videos, contacts, iBooks, Podcast, voice notes and even events that we have stored on our iPad, iPhone or iPod.
You also get a really useful cleaning tool with IOTransfer 3. With this, you will be able to clean the cache in a single click. Of course, you can also perform a complete cleaning to eradicate any type of file that is duplicated or documents that are no longer needed.
It is very important that you know that IOTransfer 3 works perfectly on Apple computers that are running with version 8.3 or newer. As for version 12, support is on its way very soon.
At the time of acquiring this program, you should know that it has support for 14 languages, so you can go to them to fully understand each of the functions that IOTransfer 3 gives us. Another notable factor is that it has a friendly interface. It will be very easy to use. You will not have to be a computer expert to carry out each of your tasks.
Have any thoughts on this? Let us know down in the comments below. 
Editors' Recommendations: