IOTransfer: File sharing across all devices made simple and easy
iPhone/iPad manager and free iPhone transfer software to easily manage/ transfer/sync/backup/bulk delete photos, music, videos, etc. in one click.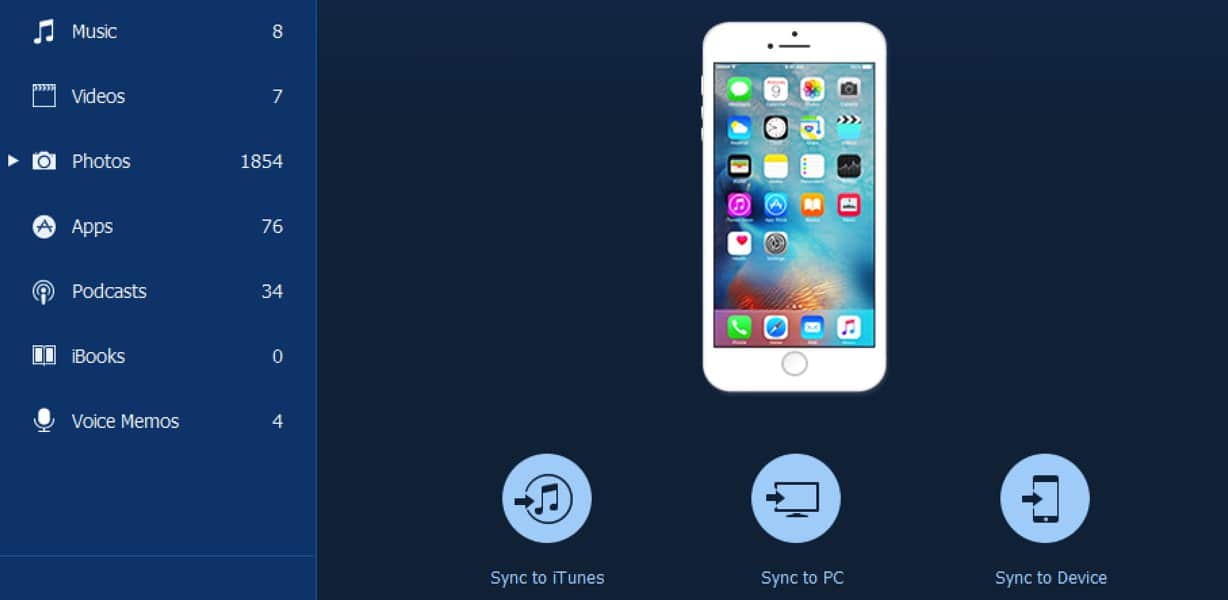 File sharing across different iOS devices is easy – but only when you know how to work with Apple's reliance on iTunes or if you can afford the upgrade fees in the cloud. It's frustrating to pay the additional cost whenever your storage gets full, or when you need to move files across your iTunes. With these issues in mind, more and more applications have been popping up to address these problems, and one of the best iPhone manager software in the market today is the IOTransfer.
This free iPhone transfer tool allows any data, whether music, photos, voice memos, or other files, to be transferred in between iOs devices such as iPhone, iPad, Mac, and even PC. What it does is it eliminates the need for a third-party, allowing ease and convenience of having all your files accessible to whichever device you have.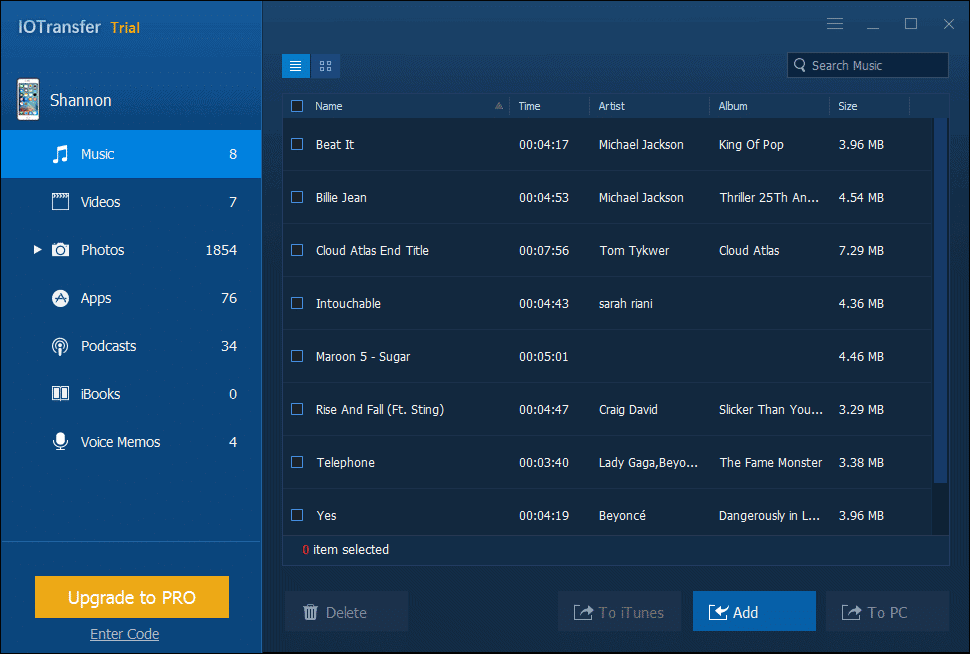 Let's take your photos for example. IOTransfer now allows bulk sharing of photos, which means you won't have to tap every single photo with your finger whenever you want to transfer or delete a particular set. The ability to select multiple photos all at once allows many iPhone users to free up more space for new images while ensuring back-up of their old photos is safely stored in their other devices. And because photos preserve our best memories, family members and friends can easily access the synced photos through their devices as well.
With music being an important part of our lives nowadays, iOS users can now enjoy the ease of transferring music and songs, along with playlists and album art, sorted in order of Name, Artist, Time and size tabs. With just one simple click, users can perform 2-way transfers between PC/MAC to iPad/iPhone/iPod and vice versa.
Issues with transferred video files arise from the change in the video quality, but IOTransfer preserves the quality and the video file's data compression. This is a perfect way to maintain the original videos you were meant to show to your family and friends, from HD videos to self-made clips without worrying about any loss or quality damage.
In order to transfer and make back-ups, you simply need to launch IOTransfer on your device and connect it to your computer. In order to get access, allow the device to trust your computer by clicking on the option that will be provided to you. Once this is done, you will be able to see all your photos, videos, music, apps, books, and other files. To start the transfer, you just need to click on the files you want and choose a location in which they will be sent to. In addition, you can even have the option to send content to your other devices. Once you've selected the files as well as the location, you just need to click and wait for the transfer to be complete.
The IOTransfer makes it so much easier to move files around in a straightforward manner, without losing the risk of not being able to recover lost information. The process is easy and convenient, and with the latest increased file transfer speed and improved stability in this iPhone transfer tool, iOS users can finally find a resolution to their age-old complaints.