Is ClimaCell the weather app you were always looking for?
ClimaCell has quickly grown into one of the most preferred weather apps and APIs by individuals, weather geeks, and data scientists.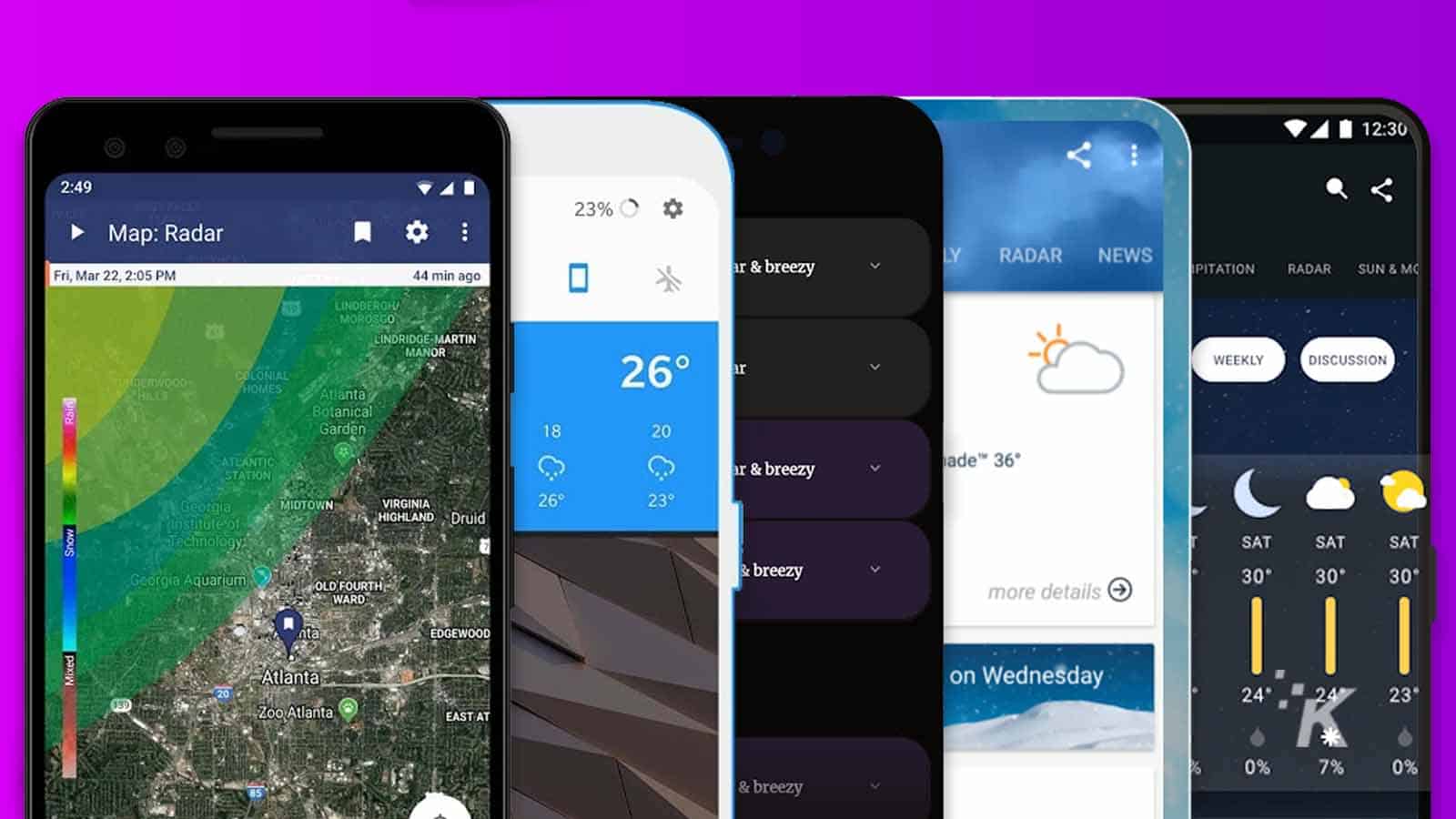 Many of us look for reliable weather apps on our smartphones these days for various purposes. Some of us might be photographers who need the right weather conditions for our shots. Or some of us want to go biking and need to ensure that there aren't any forecasts for rains. Whether you are a weather enthusiast or a data scientist, you must always be on the lookout for a reliable weather app that can fulfill your needs.
However, recently most of the weather apps seem to disappoint because we do not get accurate data from them. There are always discrepancies between the forecast we see on the app and the real weather conditions. In this article, we are going to discuss whether ClimaCell's weather app is what you might have been looking for.
What Is ClimaCell?
ClimaCell is a tech company that started and is headquartered in Boston. The company's mission statement states that they wish to empower people all over the world with actionable weather information and insights.
You can find ClimaCell's weather app on both Google Play Store and iOS store. ClimaCell offers a free trial for many of their services with in-app purchases for additional features aimed at advanced users.
How Does It Work?
ClimaCell's weather app is one of the most comprehensive ones we have seen so far, with several useful features. It provides the usual weather-related information such as temperature, humidity, wind conditions, and precipitation predictions.
But along with them, you can also get information about risks on the road, pollen spread, air quality, and any fires. That means you can not only be prepared for the weather before you go out but also be aware of any risks present outside your geographical location. You can learn about all of the offered features on their site.
While the app provides weather-related information just like any other app, it also allows you to filter the data on a hyper-local scale. That means you can look for the weather conditions and other environmental data even for a small part of the city, such as a single block. These additional features allow you to get specific forecasts for a particular geographical location.
Moreover, if you are living in an area that is prone to severe weather conditions, you can set an alert on the phone so that you get notified well in advance. It will help you to get prepared for any hazardous weather that might be coming your way.
ClimaCell's severe weather alert system can notify you of any disastrous weather up to 48 hours before it hits you so that you can get to safety in time. The function is also useful for several kinds of businesses, such as construction, aviation, transportation, sports, and several others.
What Makes ClimaCell Different From Others?
You must be thinking that these things have been promised by so many companies before. So what makes ClimaCell different from the others? The reason why most weather apps have discrepancies with the real climatic conditions is that they repackage the data obtained by government agencies like NOAA in America.
These agencies have not installed any additional infrastructure but collect the data from existing ones present in places like airports. That is where ClimaCell is different from other apps. It does not limit itself to gathering data from government sources only, but almost everything that is connected with the internet. That includes weather stations, cell phone towers, connected vehicles, street cameras, aircraft, and many others.
That means the app can turn millions of devices all over the world into virtual weather stations, which increases the data collection exponentially. For example, if a vehicle connected to the internet turns on its windshield wipers or fog lights, the ClimaCell app understands that it is raining or foggy in that area.
It correlates that information from the other sources and deduces the path of the rain or fog to create an alert system. It is a rudimentary way of explaining the system, which works in a much more complex way. ClimaCell's technology can also understand how communication differs between cell phones, network towers, and satellites in different weathers.
It is one of the most advanced ways of weather data collection that we have but have seen till now. Since every electronic device behaves differently to weather, anything that is connected to the internet can function as a virtual weather station. The sheer amount of data collected by ClimaCell enables it to be much more accurate than the rest of the weather apps.
ClimaCell has quickly grown into one of the most preferred weather apps and APIs by individuals, weather geeks, and data scientists. It has also become the preferred choice for many businesses that rely on weather data for their operations, such as agriculture, aviation, healthcare, sports, and many others. So if you haven't tried the app yet, we recommend you to try the free version and see for yourself why it is the weather app you had always been looking for.
Have any thoughts on this? Let us know down below in the comments or carry the discussion over to our Twitter or Facebook.
Editors' Recommendations: