Is Substack Notes the new Twitter?
Newsletter platform announces new short-form timeline.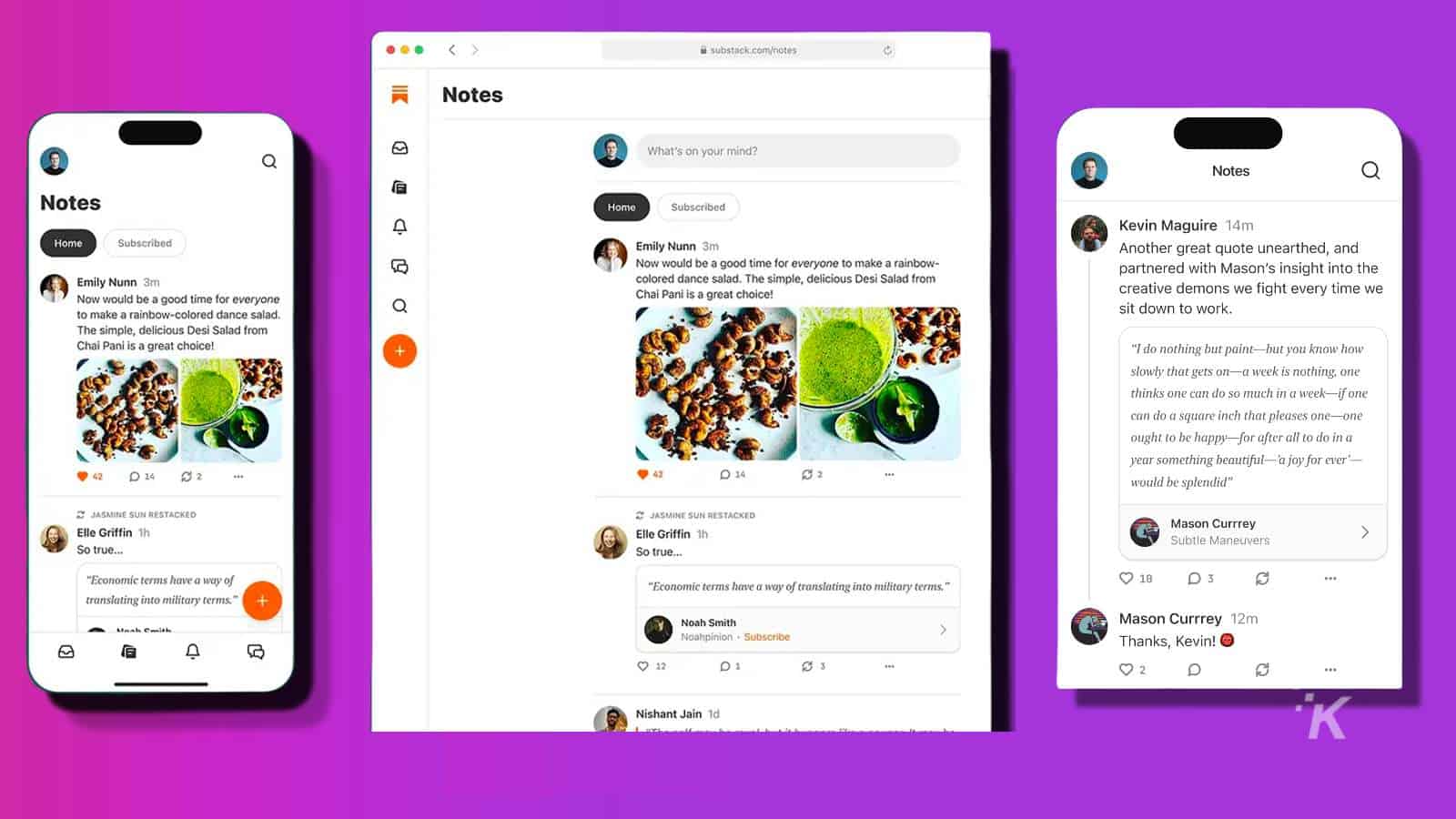 While Doge-Twitter has been busy de-verifying the NY Times and adding a "State Media" label to NPR's Twitter account, the folks at newsletter platform Substack have been hard at work.
In the most substantial user-experience update since launching in 2017, Substack is introducing "Notes" – although they're not quite calling it a "Twitter Clone."
What is "Substack Notes"?
According to their announcement,
Notes will give [writers] the ability to recommend almost anything—including posts, quotes, comments, images, and links. Our goal is to foster conversations that inspire, enlighten, and entertain, while giving writers a powerful growth channel as these interactions find new audiences.
The main point of differentiation between this new micro-blogging product is that your timeline will be populated solely with writers you subscribe to, including free subscriptions.
By contrast, the lifeblood of a subscription network is the money paid to people who are doing worthy work within it. Here, people get rewarded for respecting the trust and attention of their audiences. The ultimate goal on this platform is to convert casual readers into paying subscribers. In this system, the vast majority of the financial rewards go to the creators of the content.
This means that contributors will have more of a stake in producing meaningful content for their subscribers.
Substack hopes that this subscription-based model will create a deeper relationship between content creators and their audience.
"Substack Notes may look like familiar social media feeds. But the biggest difference is one you can't see. It's based on subscriptions instead of ads. It's social media with a heart transplant. It's a subscription network, tweets McKenzie. "While attention is the lifeblood of ad-based social media, a subscription network's lifeblood is the money that gets paid to writers and creators."
Will Substack Notes become the new Twitter? Who knows, but we're certainly going to give it a try. Hopefully it won't be the new "Ello."
Which Substacks do you read? Drop us a line below in the comments, or carry the discussion over to our Twitter or Facebook.
Editors' Recommendations:
Follow us on Flipboard, Google News, or Apple News