Jump into the world of VR with this deeply-discounted Arealer VR headset
Looking to jump into the world of VR? This discounted Arealer VR headset will get you there.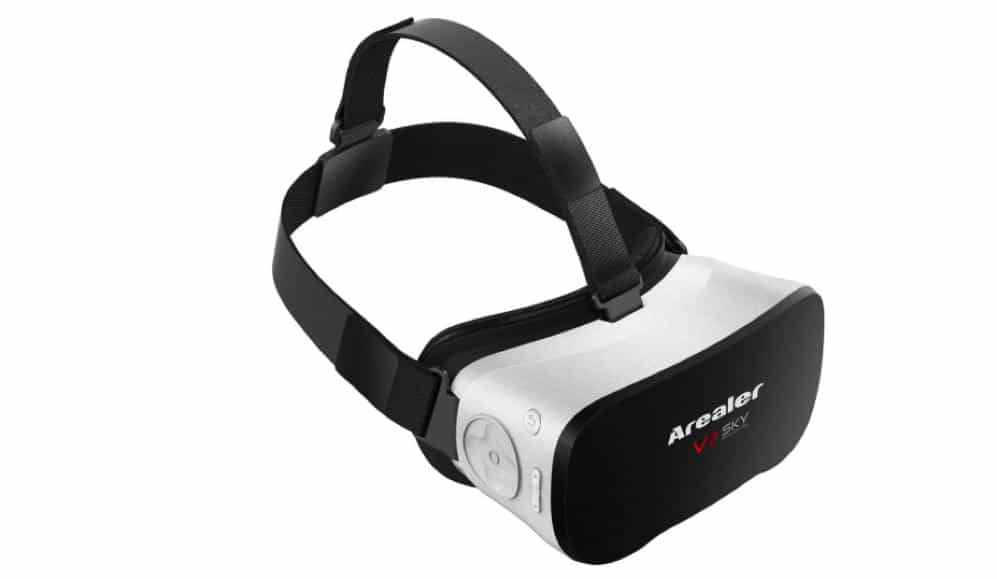 Looking to jump into the world of VR? This discounted Arealer VR headset will get you there.
---
If you've been dying to experience VR without spending a buttload of cash on a Oculus Rift, there's a suite of different kinds you can find online. Today, we're featuring an exclusive deal from TomTop on this Arealer VR headset for only $106, with code Arealer. That's over a 50% discount on these bad boy.
With the Arealer VR headset, you can immerse yourself in video games, pictures, movies and more. There's no better way to experience it.
Sure, you could always go with the Samsung Gear VR headset, but the only problem with that is that it's required to have a Samsung phone. With this headset, all of that is eliminated with their native Nibiru operating system, which is based off Android 5.1.
The device is equipped with its own built-in app and is compatible with most of the VR games and content available on the market. Learn more by clicking here.
Here's the key details: 
Arealer VR SKY is equipped with 5.5inch TFT-LCD display screen which supports resolution up to 1920*1080 and Refresh Rate at 70Hz(Much higher FPS than average performance), offering more high-definition & fluent frame with low afterglow and can protect user's eyes better with much less harmful blue ray energy.

360° three-dimensional space (without dead corner) interactive system delivers more authentic immersive Virtual Reality experience. And embedded with nine-axle sensors which supports 360° view of head tracking (360° head somatic sensory control), making you feel that you are on the scene. Furthermore, it provides 2D, 3D and 360° panorama format to be chosen.

The Team offers you more than 100 Virtual Reality Games (The VR Games are being updated) and a plenty of 3D Movies. No need for Smartphone & PC, you can Enjoy 1080p HD Movie / 3D Movie (offering clear and exquisite 3D picture) / Wonderful Immersive Games. Just enjoy wonderful VR Games and Movie Resources.

Arealer VR SKY uses Anti-blue rays double 45mm Aspheric high transparency (PMMA)Lenses which is more pure and offers distortionless image. Arealer VR SKY owns optimal 100° FOV (super similar to human eyes, giving you a broad perspective) and ultra-low levels of light leak, can achieve the latency time within ultra-short time. The VR Headset supports adjusting pupil distance and is compatible with naked eyes with myopia under 600 degrees.

Arealer VR SKY also supports surround output, can enhance your Immersive Sense and make you feel like on the scene when experiencing VR games. And nine-axle attitude indicator are embedded to let the player totally immerse in the world of games through the player¡¯s actual rotation of head. You are note separated from games but being a part of them.
So what are you waiting for? Take advantage of this deal today!
► Arealer VR Headset, $106 with code Arealer