KandyPens Elite vaporizer is a portable powerhouse for concentrates
The Elite is Kandypens latest offering and we love every inch of it.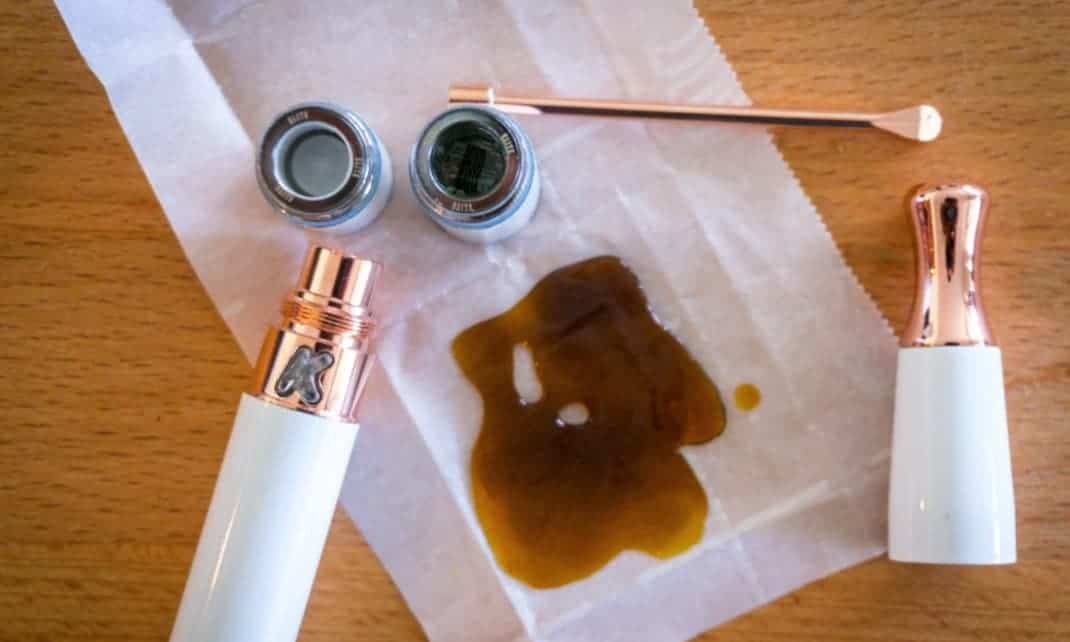 Buddy…have we got a treat for you.
The KandyPens Elite concentrates vaporizer is one of the company's most exciting models, and it packs a powerful — but wickedly efficient — punch.
The device comes with two atomizers — ceramic and dual quartz — and both provide a delightful session for extract lovers on the go.
A few highlights:
The Elite has a solid weight to it and draws effortlessly — even on its lowest setting. True to its "elite" branding, the pen comes in a variety of gold and ceramic designs that are as eye-catching as they are sleek.
Another cool feature: The pen offers four temperatures, not just the standard three  — the lower temperature (pink) offers a slower burn for your tastiest extracts.
Both atomizers offer interesting experiences — try to use a hotter temperature for the ceramic atomizer, and the low pink for the quartz. Both will pay off, so it may come down to a personal preference for you.
The model is easy to clean too, with the atomizers just requiring a quick 15-minute bath in some rubbing alcohol and some pressurized air.
Multiple airways make for an effortless draw.
You'll also be impressed by the battery life, which nevertheless includes a lifetime warranty.
The pen's instructions advise vapers not to put more than .1 grams of extract in the atomizer at any one time, but don't worry: even that amount lasts a fair while, in both the ceramic and quartz atomizers.
The piece also comes with a stylish hard cover that should coolly slide into any back pocket, but does lack a compartment for your extract, which is a slight bummer.
Overall though, the Elite is one of the strongest pens on the market and is straightforward to use and maintain.
The Good
Battery Life
Easy to clean
Excellent vape quality
Lifetime warranty