Kandypens will make you fall head over heels in love with its Galaxy vape pen
Looking for a solid vape pen that won't shit the bed? The Kandypens Galaxy vape pen is exactly what you're looking for.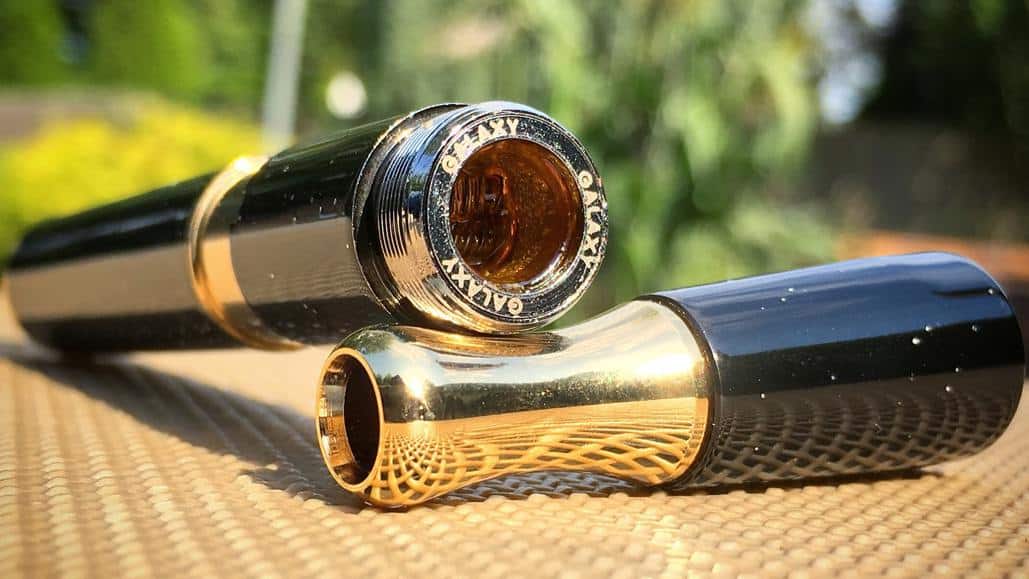 If the old vape pen you used has lost its charm because of its poor performance or other factors that are making it unbearable for you. Then time has arrived for you to give a try to this new toy. The Kandypens has recently launched the Kandypens Galaxy vape pen and its remarkable features have made me fall head over heels for it.
It has become the top pick in the market because of its elegant design and chic look. That is not the only fact, the high-quality coils and atomizers build in this vape pen make it out of the world. Galaxy is the robust and following are the factors that make it such a unique vape pen.
Atomizer and Coils
The chamber is equipped with the quartz rods, wrapped in the titanium coil. It is resilient and it will not absorb your concentrate. Thus, when you take a draw you will have the pure flavor instead of the burnt taste. It has a very effective atomizer as it is manufactured with the grade 2 titanium to preserve the taste.
Whether you take the large draws or the medium sized draws, you will always have the same pure and clean taste.
Battery
I was shocked when I tested its battery life. Having two coils I thought that it would not last very long. However, to my amazement, the battery life lasted so long that I often forget to charge it.
There are no issues with the battery life of galaxy vape pen. You can easily have full 70 cycles on high temperature, which is extraordinary, for a vape pen with a small size and two coils. It can provide you with 100 to 200 hits after every charge.
Heat levels
You can have three different heat levels in this vape pen. Thus, it is easy to adjust the size of vapors you want. Click the power button thrice to change the heat settings. The indicator light shows the following levels:
Low = Red 350F

Medium = Green 390F

High = Blue 430 F
How it works
It is very simple and easy to use. To get the vape pen started, load the chamber with your desired concentrate up to 0.1 to 0.3 grams. Once loaded, screw the tank on the battery and your vape pen is ready to use. In order, you want to lock or unlock the battery, press the K button 5 times in 2 seconds.
Features
Kandypens galaxy vape pen is equipped with the following features:
5-gram chamber capacity

510 threaded

Wickless and has no glue or dye

Hard-shell case

Lifetime warranty

Available in many attractive colors
To Sum up
Vaporizers lovers from Canada can buy it from Hazesmokeshop.ca with 10% OFF. It will provide you with a fabulous experience. Elegant design, performance, and clean flavors are the features that have made me fall in love with this vape pen.