Kasparovchess — a multi-platform solution based on innovations
Kasparovchess disrupted the world of chess, OSM set a benchmark for development innovations.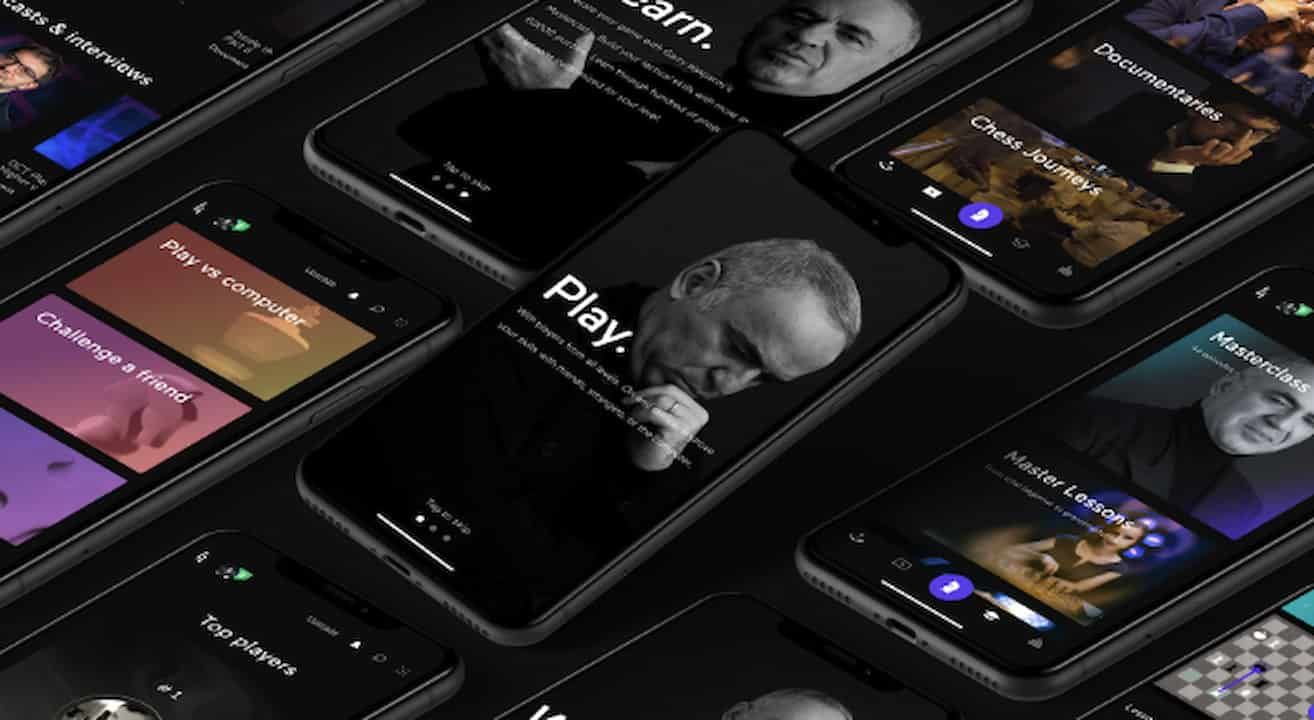 "Garry Kasparov launches a community-first chess platform" — is just one of the tech-news headlines that announced the launch of Kasparovchess. This chess platform made huge changes in the (online) chess world.
It enables its users not only to enjoy a game of chess but also to improve their skills, learn from the grandmasters, and find a variety of unique chess-related content (videos, live streams, podcasts, interviews). 
However, let's take a closer look at the other side — the development of such a platform. Garry Kasparov's idea was to make Kasparovchess his legacy, so it goes without saying that OSM, the agency entrusted with the platform's development, had quite a challenge.
Multi-Platform, Multi-Problems
The Kasparovchess platform offers a variety of media and games, and all sorts of content: from articles and interviews to podcasts and live streams.
The goal of this project was to deliver a multi-platform solution that would smoothly support all the content and features. The user experience needed to be seamless to keep the users hooked and intuitively present all available content. — explain from OSM.
One of the challenges that the development team had to face, was to adjust the platform's web solution to the mobile version. This is when the developers got creative!
The iOS team explained that, at the very beginning of the development phase, their biggest challenge was to incorporate the new Swift UI, ie to find the best way how to combine it with the C ++ programming language. Vladimir, the main iOS developer from OSM, continues:
Swift UI is an innovative, very easy way to build a user interface across all Apple platforms. Moreover, we, at OSM, have always strived to use modern technology to solve problems (that's the beauty of our job, isn't it?).
As for Kasparovchess, we started with the beta version of the Swift UI and we must admit that it was a big challenge to figure out how to consolidate it with Objective C.
There are three layers in order to get from Swift UI to Objective C:
The Swift layer
The Objective layer
The Objective ++
We've started out with just a prototype, but with a great desire to show Garry Kasparov's team that our solution can work exactly as we imagined. The main challenge was to find an architecture that can work on multiple programming languages, but exactly as we've imagined. Our suggestion was the view-view-model architecture.
We've mixed five different programming languages and various architectures in order for everything to work flawlessly.
This way, by using creativity and knowledge, we've managed to deliver incredible results, that we are very proud of. — concludes Vladimir.
Great Solutions Come From Great Organization(s)
It's needless to say that a challenging project like Kasparovchess requires fully dedicated, experienced professionals. OSM gathered a team just like that.
However, there were quite a few obstacles on their way: from tight budgets and short deadlines to the COVID-19 pandemic crisis. The key to overcoming all these challenges was a great organization, empathy, and great team spirit. 
The iOS team wanted to keep up with the features that the Android team was working on, and vice versa, developers were finding and solving bugs on their own, even before the QA phase, the whole team was participating in the brainstorming sessions, and so on.
All team members had one thing in common — a desire to deliver just the best. And they did.
Final thoughts
Challenging projects bring (the right) people together. The obstacles they managed to overcome lead to great things. Kasparovchess disrupted the world of chess, OSM set a benchmark for development innovations. 
Have any thoughts on this? Let us know down below in the comments or carry the discussion over to our Twitter or Facebook.
Editors' Recommendations: