Key features of a passport scanner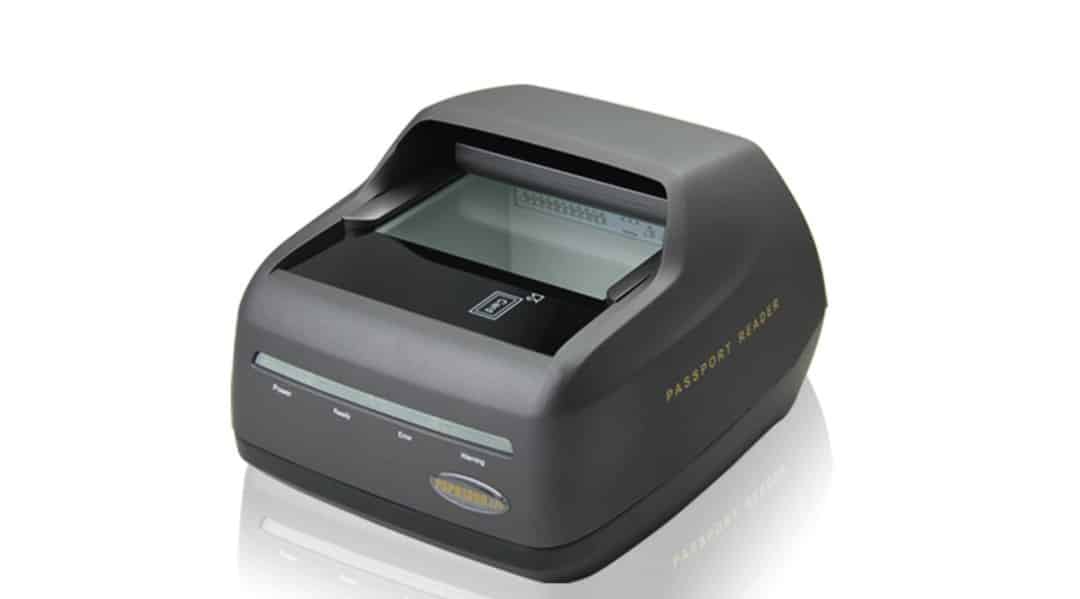 A passport scanner supports all passports of all countries can follow the international standard. Some scanners can also scan ID cards, resident permits, driving licenses and other ID or travel-related documents. It works by reading Machine Readable Zone (MRZ) data on passports, Machine Readable Travel Documents, IDs and in some cases also 3-track magnetic cards.
Uses & Features
The latest passport scanner systems feature a scan button and a USB connection. They are designed for quick, reliable and flawless operation for high-speed scanning in a wide range of settings including international hotel check-ins.
A high-quality passport scanner gets ready to scan within a second and takes not more than a second to scan a document. A good scanner can scan documents at 300 dpi or higher. It can ensure accurate and quick capture of data in places with high personal traffic, such as airports, hotel check-ins, and security posts. It will have IP image enhancing and processing software and sophisticated image processing technology.
Using a modern passport scanner can be quite fast. It helps cut down on waiting periods at the reception counter. It can digitize black and white documents in less than 1 second and color documents in less than 2 seconds. The scan button allows you to scan the passport with a single touch. The USB interface can be used for power supply.
Key Benefits in Hotel Check-Ins
The main features and benefits of a high-quality passport scanner are as following:
A scanner can read the client document for personal information and photograph during hotel check-ins. The data is then moved to a graphical interface for reviewing all the entries and added to the guest profile.

It can capture all the required information in just seconds. This can significantly reduce check-in time and boost your personal traffic flow.

A passport scanner helps the hotel staff in reducing any chances of human error. The latest models feature precision OCR and other advanced technology to ensure accurate client profile creation.

Another advantage of using these scanners in hotels is that they help create a paperless environment. It can mean more savings when scanned images are used in place of paper documentation.

The latest passport scanner units are highly secure. All the information is stored within encrypted databases. Organizations can create compliance and accessibility rules to allow access and visibility to their staff.
Additional Features
Some of the other additional features of a passport scanner are as following:
It supports USB 2.0 for power supply and output.

Some scanners are portable and can also run on battery for a specific number of hours.

Some scanners can also capture full-color images in 600 dpi.

Capturing RGB images, barcode, near-IR and magnetic strip data.
High-quality scanners can scan both the front and back of the document. Some systems can also instantly verify ID documents from almost all over the world. The latest scanners have compact, modern design. They are low-maintenance devices that can be used in 24 by 7 duty environments and deliver a high level of reliability.
Some passport scanner can also have highly efficient multi-document reading and imaging capability. Some feature dual-antenna that allows contactless RFID reading.
The ideal scanner is designed to speed up document scanning and capture processes. It helps save time for both the staff/officials and the travelers. The device also helps contribute to safety measures by ensuring that you will have accurate information about the identity of a traveler. It is a must-have system in a wide range of settings that come in contact with travelers.