Key trends in mobile app development for 2021 & beyond
With so many emerging trends, 2021-2022 is an exciting time for mobile app development.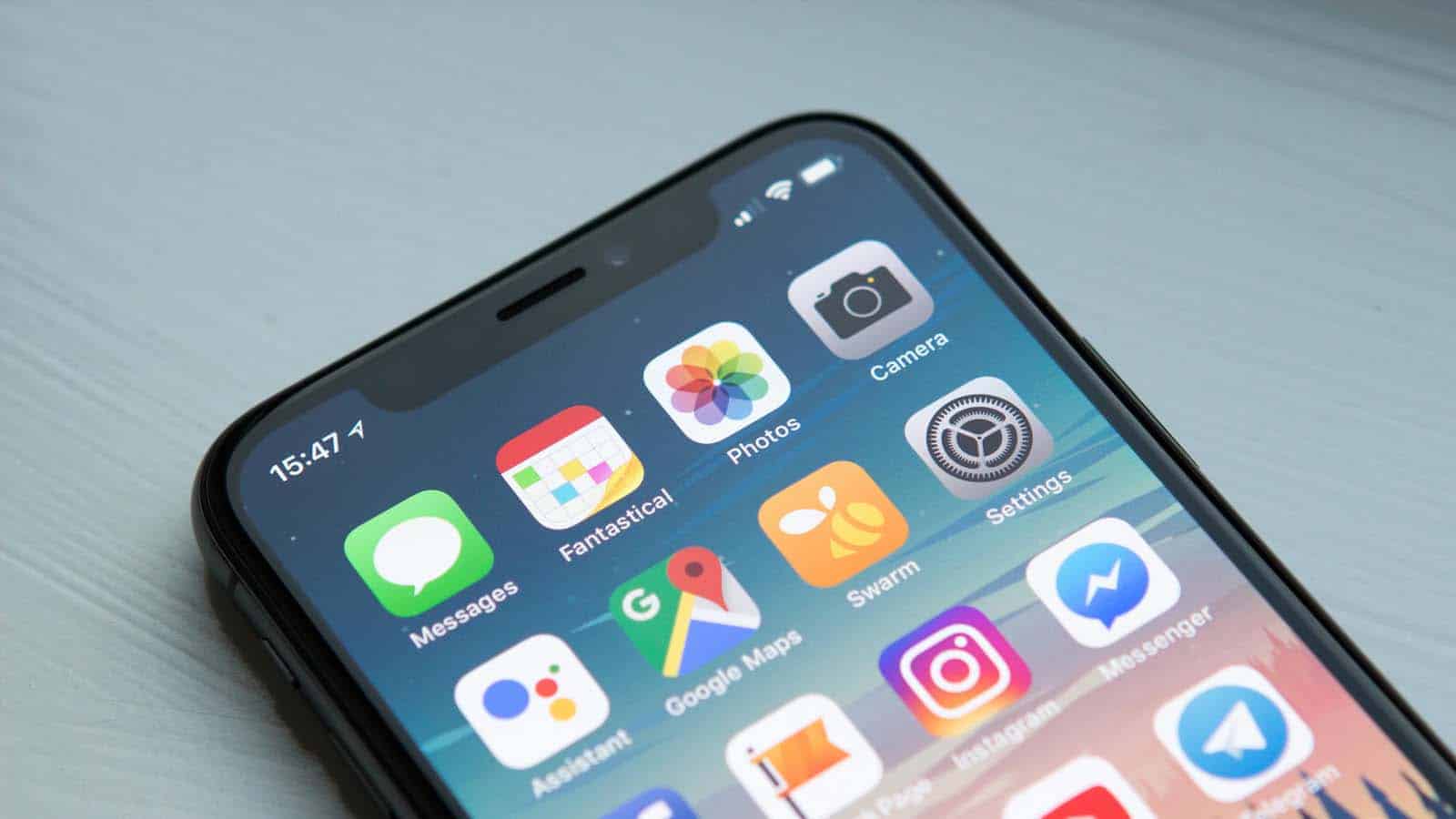 The mobile app industry is growing at record-breaking speeds, forecasts predict that 'apps will reach $270B in global user spend and 230B in downloads by 2025,'(AdColony, 2021).
To get an idea of what's in store, let's explore the key trends in mobile app development for 2021 and beyond.
1 . 5G
5G is on its way soon, the 5th generation mobile network, but how exactly will this affect mobile apps? The key lies in 5G's interconnectivity and speed, the technology offers latency that's under a millisecond, it's virtually instantaneous.
As well as incredibly low latency, there's improved connection density and higher bandwidth. All of these things will improve app development in terms of augmented and virtual reality, and IoT. With decreased latency and improved speed, mobile apps will also consume less battery power.
According to VXChange '5G will be up to 100 times faster than current 4G technology.' Data also shows that '5G networks will cover 40% of the world by 2024, handling 25% of all mobile traffic data,' (VXChange, 2021).
2. Progressive Web Apps
Progressive Web Apps are a cross between apps and web pages. One of the key benefits of PWAs is that the development time is faster compared with normal apps. Conventional applications lose users throughout the steps between discovering an app and actually using it.
With a PWA, the user can access all of the functionalities immediately. Progressive Web Apps take less time to load, they also take up less space than conventional apps. PWAs are updated automatically, which means more convenience for the user.
A few examples of the top progressive web apps include Pinterest PWA, Tinder PWA, and Telegram PWA. With plenty of PWAs to try, you'll want the best deals on mobile data!
3. Edge Computing
Big data and the cloud are incredibly advantageous to companies, however, some believe that the cloud is becoming outdated. Arguably this is because the cloud is highly centralized, (this doesn't bode well with 5G and latency). All is not lost though, the cloud is evolving with the help of edge computing.
What exactly is edge computing? Essentially it refers to how the cloud is evolving, edge computing will ensure that the user is near to the cloud, processing their needs at the closest station, or locally. The cloud operates inside the user's device, and there's your answer. The device and the cloud combine, which deals with latency problems.
4. Beacon Technology
Beacon Technology is playing a big role in mobile development, the idea is to fuse the experience of offline and online. Beacons are transmitters that hook up to smartphones using Bluetooth.
These technologies are installed in places like airports, shopping centers, and other public venues. When a person enters that location, the technology sends signals, allowing the user to access navigation services, promotions, info, and more.
Big stores like Macy's and Apple use beacon technology. As the tech grows, mobile app developers can use it to create handy and compatible apps.
5. Mobile Payments
Mobile payments are a growing trend for 2021 and beyond. Over the last year, using digital wallets has become commonplace. The top apps for mobile payments include Cash App, Google Wallet, Venmo, and PayPal.
As the market moves forward, new apps are in development, focused on offering increased functionality. Retailers can enhance their app development processes with 'one-click mobile payment options.
6. Augmented Reality & Virtual Reality
AR & VR allow developers and companies to enhance their mobile applications. We've already seen both used in games development.
In the retail sector, customers can use VR to test out products and experiences, from trying on shoes to viewing a painting on their wall or taking an apartment tour. In the education sector, VR apps can help us with training experiences across healthcare or aerospace.
When businesses use AR & VR they can improve the user experience, drive engagement, and entertain their audiences. With so many new experiences, app sales are on the rise.
7. Cross-Platform Framework
If a developer wants to create an app that's compatible with Android and iPhone, they need to create a separate version for each device. However, there's no need to do this if you have a cross-platform framework.
This framework means that the app can run on both systems, and you only need to write one set of code. Using a cross-platform offers advantages including less time and money spent, plus UI consistency and less tech challenges.
Another advantage of cross-platform apps is that it's easy to integrate them with the cloud, according to Net Solutions, 'the single source code is coordinated with various plug-ins and extensions to enhance the app's scalability and functionality,' (Net Solutions, 2021).
8. Wearables
Wearable technology refers to electronic devices that are worn on the body, examples include Smart Watches or Fitbits. Wearable devices are hands-free and able to receive and send data across the web. Data from LinkedIn suggested that 'Sales of wearable technology were $28 billion in 2019, and experts expect them to reach $74 billion by 2025'.
Wearable technology is particularly popular in the form of health-based devices and apps. During 2019 '223 million health wearables were sold worldwide, and this number is predicted to reach 300 million by 2023,' (16 Best, 2021).
9. Wellness Apps
Over the last few years, there's been a surge in wellness-based apps. You can find apps for self-care, healthy eating, and nutrition, fitness, meditation, and mindfulness. From digital journaling apps to sexual self-care apps, there's plenty of money in the wellness industry. The trend shows no signs of slowing down, with new wellness apps coming out all of the time.
The wellness industry has been growing for some time, and this growth exceeded predictions during the COVID-19 pandemic. Some of the leading wellness apps experienced a surge of downloads in 2020. According to Pathmatics, 'At the height of the COVID-19 pandemic, Headspace ranked as the second-largest grossing meditation app, raking in an estimated $64.5 million in the first 11 months of 2020 alone.'
With so many emerging trends, 2021-2022 is an exciting time for mobile app development. As technology gets better and better businesses are leveraging new ways to offer an improved user experience.
Have any thoughts on this? Let us know down below in the comments or carry the discussion over to our Twitter or Facebook.
Editors' Recommendations: