Kicksta is the tool to automate and grow your Instagram account
Looking for more engagement on Insta? Kicksta might be the answer.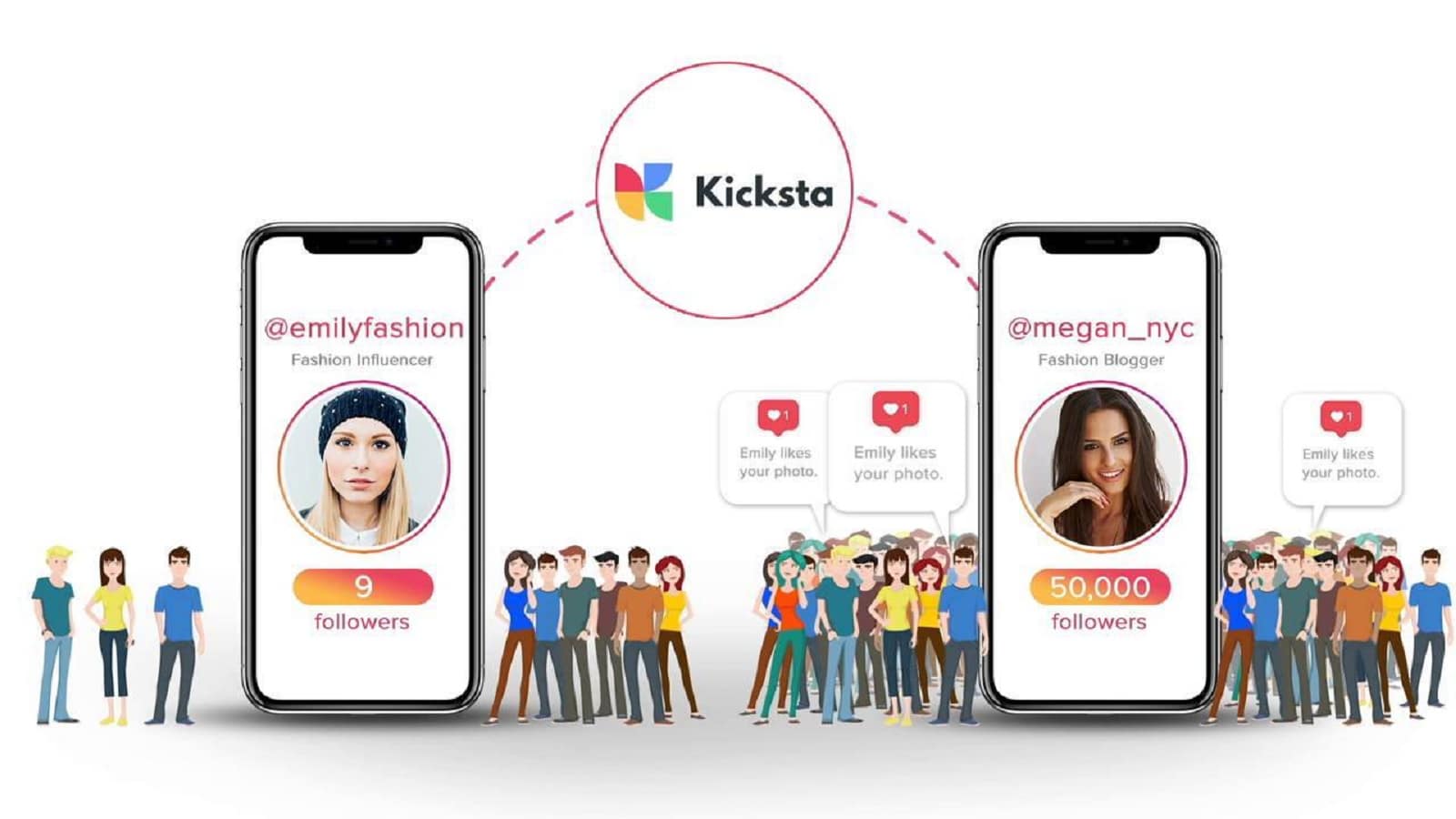 With the continued growth of Instagram's popularity, business profiles often seek to increase the number of followers, at all costs. However, apps, where followers can be purchased, are not the best way to do so, because it hurts your account performance, does not ensure engagement and jeopardizes credibility with Instagram and customers.
Among the legal and effective actions to attract followers is the quest to create a relationship with potential followers. But the novelty is that there are already tools that make this management in an automated way, although in a "legal" way. One of the most used tools in this market is Kicksta, an automation tool that helps to grow an audience organically.
How does Kicksta work?

It works by liking a couple of photos (using your account) from all users following target accounts provided by the customer. Users will then naturally receive notifications about these likes and, ideally, look at the profiles and decide if they want to follow your account or not.
Those target accounts should be as similar to yours as possible so that the interests of the followers are the same, which increases the chances of them liking and possibly following your page. This happens organically, also raising your page's organic engagement levels.
Read More: Get the full rundown on how Kicksta works here
By taking care of this part of the social media strategy, Kicksta also helps customers by giving them more time to focus on the actual content, instead of having to worry about this "boring" side of the deal.
Kicksta also features a unique filtering system, which makes it possible to exclude spam and undesirable accounts. Filters can be added to prevent bad language, but also to allow a finer selection of followers, filtering by gender, non-English speaking, business accounts, and more.
More about the service
`The service also features an analytics dashboard, where it is possible to track all the useful analytics of your page and configure other aspects of their strategy. There is also a dedicated customer support team, available 24/7 to help customers via live chat or email.
Kicksta is available in two different tiers, the "Creative" one that provides a more moderate growth and costs $49 per month, and the "Professional", which clocks at maximum growth and allows for more targets, while also providing some additional benefits.
Although automatic, a tool like Kicksta requires certain care in its use. Do not think that this tool will do everything for you. It will not add up any new followers if your account does not keep up with interesting content, and that is your responsibility. But Kicksta can indeed bring added value and will definitely bring interesting results.
What do you think? Could Kicksta help grow your influence? Let us know down below in the comments or carry the discussion over to our Twitter or Facebook.
Editors' Recommendations:
The Good
Smart targeting algorithm
Analytics dashboard
Bank level security