Knowledge platform Knoema releases their first chatbot -the BI focused Yodatai
Use the chatbot, you will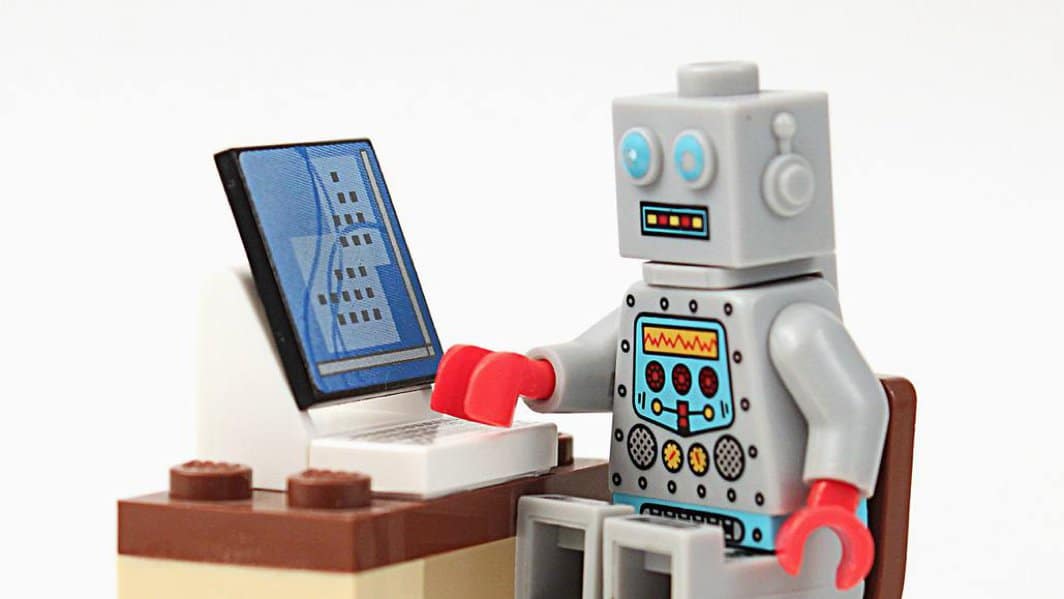 Chatbots are everywhere now. As AI continues to be better understood and more easily implemented, companies worldwide are putting to use chatbots to help ease the time, and cost, of traditional internet customer service. These chatbots can help you answer questions you might have about a service the company offers or can tell you the time a business opens, but what if you're looking for a chatbot that just knows what's up when it comes to business intelligence, well, those are going to be much harder to find.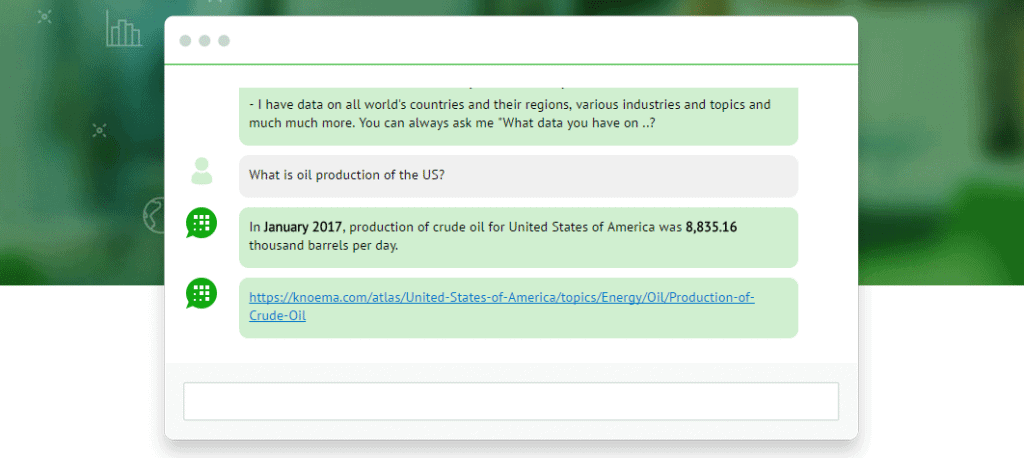 Knowledge platform, Knoema, is changing that however. They have taken everything that makes their data search engine great, and tied in that knowledge with an easy-to-use chatbot to allow users to access that information quickly and easily. By integrating Knoema's robust knowledge platform, Yodatai  is able to answer and compile data for you directly in Facebook Messenger, Slack, and Skype. Ridiculous amounts of public and industry data is available to users, and like all things AI, Yodatai will only get better as more people use it.
So, what kind of data is available through Yodatai? Well, you could ask it to fill you in on the top stats of a state or country and Yodatai will compile it all directly into your messaging platform for you. If you're interested in the top exports of a particular place, that is available also. Now, I know what you're thinking, "This sounds an awful lot like Google, why wouldn't I just use the number one search engine in the entire galaxy?" Well, you're not 100% wrong, but what makes Yodatai nice is how it does the compiling for you, saving you valuable time for more basic questions.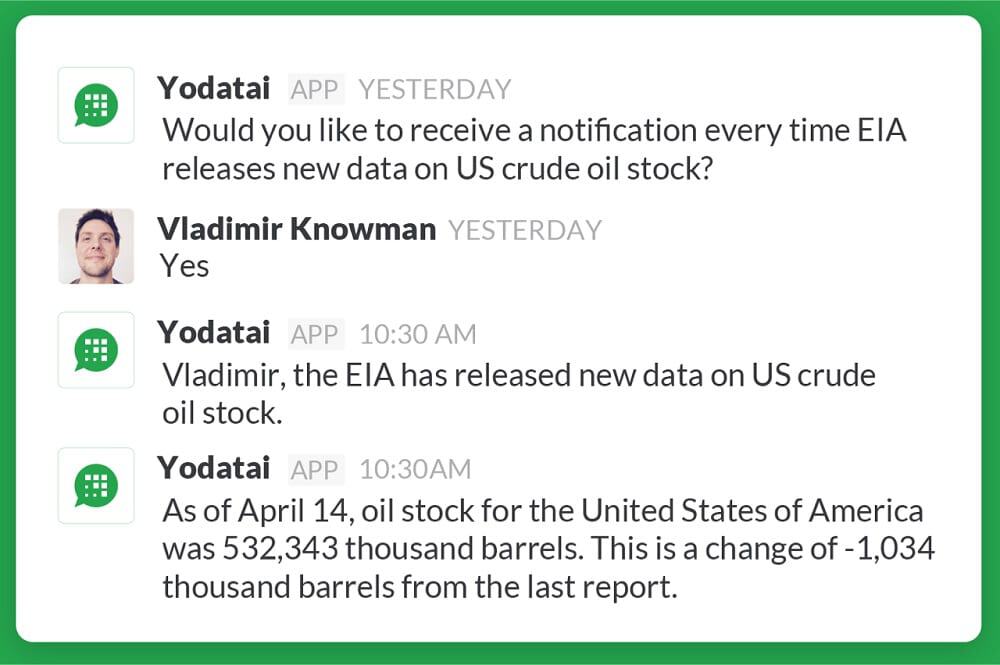 When you start looking for corporate data, however, Yodatai really starts to shine. "Companies can now easily get answers about market and industry data, as Yodatai is the first digital assistant to work with public data as well as with corporate databases," Vladimir Bougay, CEO of Knoema, said. "Just like Google broke open the Internet, Knoema was made to break open data. We wanted to liberate data from reports and databases, and incorporate it directly into the workflow of employees, whether or not they have analyst experience. Yodatai is the next logical step towards that goal; it's a better-than-human assistant right in your favorite messaging app."
You can also tie Yodatai into company databases like Oracle to help answer questions about your own business. "How many new users signed up last week?" is one example. Yodatai also offers integrations with Amplitude, with more being promised in the near future.
Yodatai is a pretty helpful chatbot and worked pretty well during testing. It struggled with some questions and I was asked to wait while it searched for it, only to never get back to me, but one must imagine that it will get better as time goes on and it learns more. There is also a pretty awesome fact-checking feature coming out that will let you fact-check almost anything, including tweets that seem suspect. You'll simply be able to tag Yodatai in a tweet and the chatbot will fact-check the information directly in Twitter.
You can try Yodatai out right now by going to this link.