KnowTechie's best deals of the day: Insanely cheap tablets, smartphone accessories and more!
If you're looking for some of the best deals in tech today, you've come to the right place.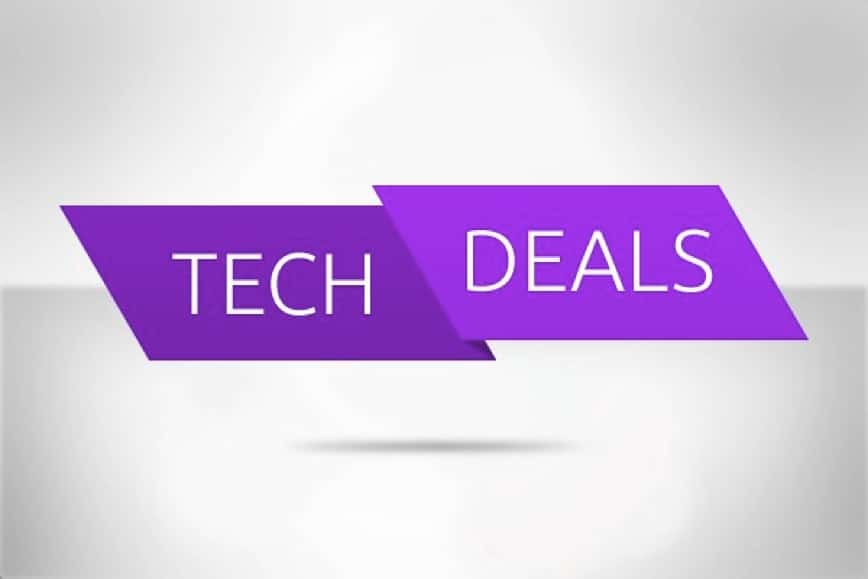 Since you don't have all day to scour the web for noteworthy sales and discounts, we rounded up the best bargains for you to shop in one convenient place. Bookmark KnowTechie Deals and follow us on Twitter to never miss a deal.
Here's all today's best deals in tech:
[AMAZONPRODUCTS asin="B00UBGU4PY"]
[AMAZONPRODUCTS asin="B018GO1Q22″]
[AMAZONPRODUCTS asin="B00OQVZDJM"]
[AMAZONPRODUCTS asin="B00TSUGXKE"]
[AMAZONPRODUCTS asin="B015SDNW2Q"]
[AMAZONPRODUCTS asin="B0129HGEQ0″]
[AMAZONPRODUCTS asin="B005DKN20W"]
[AMAZONPRODUCTS asin="B0111MRLES"]
[AMAZONPRODUCTS asin="B00OS7ELK6″]
[AMAZONPRODUCTS asin="B001G0MAW4″]
[AMAZONPRODUCTS asin="B018QTGFG4″]
[AMAZONPRODUCTS asin="B011JGTTJQ"]
[AMAZONPRODUCTS asin="B00Z9HS9RA"]
[AMAZONPRODUCTS asin="B00XWE656O"]
[AMAZONPRODUCTS asin="B00VH8G1SY"]
[AMAZONPRODUCTS asin="B00UALNYIY"]
[AMAZONPRODUCTS asin="B00BQ5KHJW"]
[AMAZONPRODUCTS asin="B00YDK1HYG"]
[AMAZONPRODUCTS asin="B00X4RA74A"]
[AMAZONPRODUCTS asin="B014OVP09Q"]
[AMAZONPRODUCTS asin="B01763QHA0″]
[AMAZONPRODUCTS asin="B00UV3MCK2″]
[AMAZONPRODUCTS asin="B00JBJ3JBI"]
[AMAZONPRODUCTS asin="B00JXLGF06″]
[AMAZONPRODUCTS asin="B01717TLMM"]
[AMAZONPRODUCTS asin="B00MRVJYEI"]
[AMAZONPRODUCTS asin="B016LO4UTA"]
[AMAZONPRODUCTS asin="B00JT0E56M"]
[AMAZONPRODUCTS asin="B015TDEOYA"]
[AMAZONPRODUCTS asin="B00R92CL5E"]