Layout by Instagram allows you to make collages effortlessly 
Layout by Instagram is a new app that lets you easily combine multiple photos into a single image.

If Instagram doesn't have you drooling over your phone for hours at a time, their newest app Layout may help steer you in that direction. Layout is an app that Instagram launched on Monday that allows users to combine multiple photos into one picture.
The app is pretty user-friendly too. Layout provides preset custom layouts users can immediately start using. The app combines drag and drop, pinch to zoom, and pretty much everything you need to get your layout looking the way you want it. The app also utilizes a new option called Faces, a feature "that shows you all the photos in your camera roll that feature people" according to Instagram. This way it helps you find the photos you want.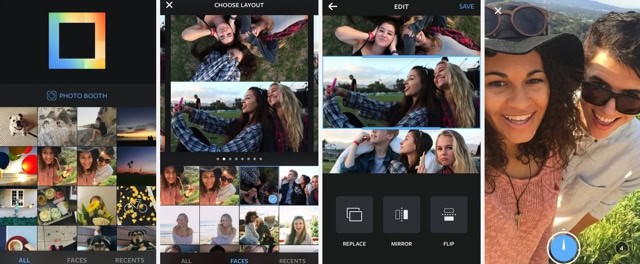 If you're looking to make collages on the spot, Instagram also added a photo booth feature that triggers a countdown. From there all the photos taken in Photo Booth are instantly presented in a layout.
Layout is now only available for iOS devices. Plans for an Android release are due some sometime in the coming months.
Follow us on Flipboard, Google News, or Apple News