Leawo's Music Recorder lets you record music from all your favorite streaming platforms
Record music on Mac from all audio sources easily, quickly and safely with Leawo Music Recorder for Mac.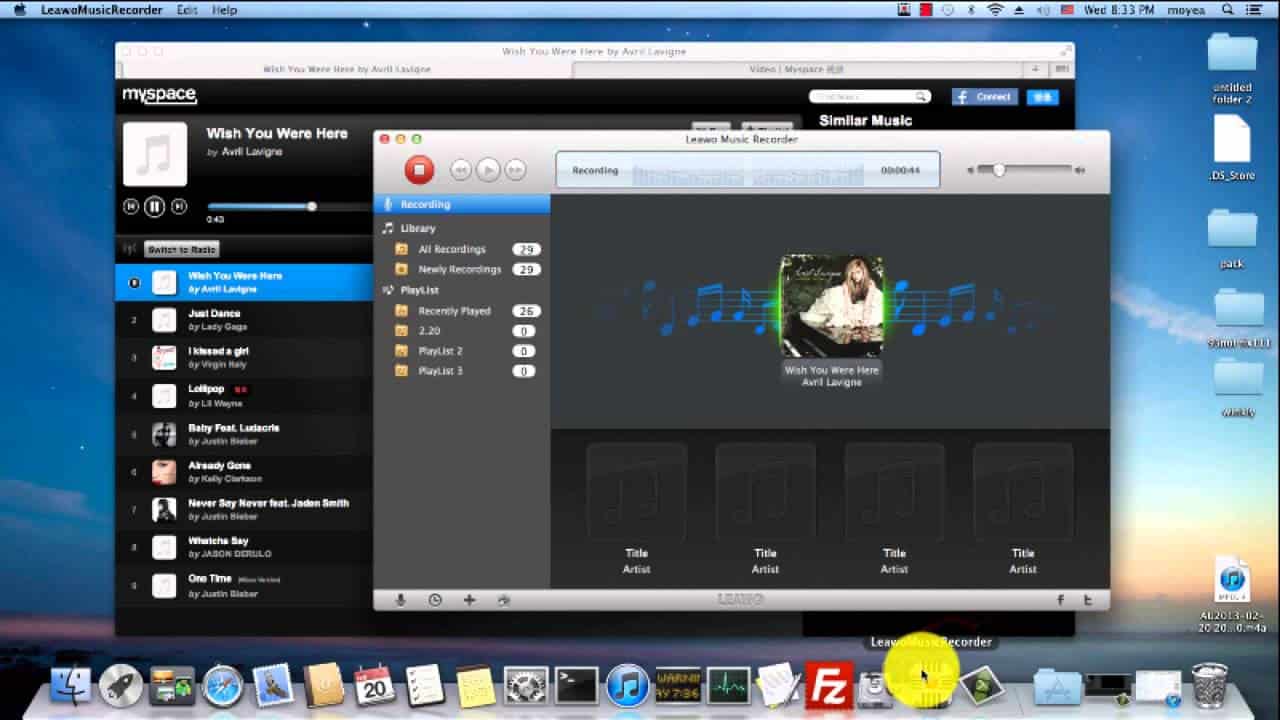 Audio recording on your Mac just became easier thanks to the Leawo Music Recorder, makers of the highly popular Leawo iTransfer. This simple, but powerful music recording software is now available for just $19.95. It offers several attributes for those who want to record their own music or voice through a built-in input or audio that is streaming on the computer itself.
The Leawo Music Recorder is a professional software system that primarily allows you to record music to your Mac from any source. Plus, it helps you get music for free on your Mac as well. The number of attributes are considerable for this music recording system.
Features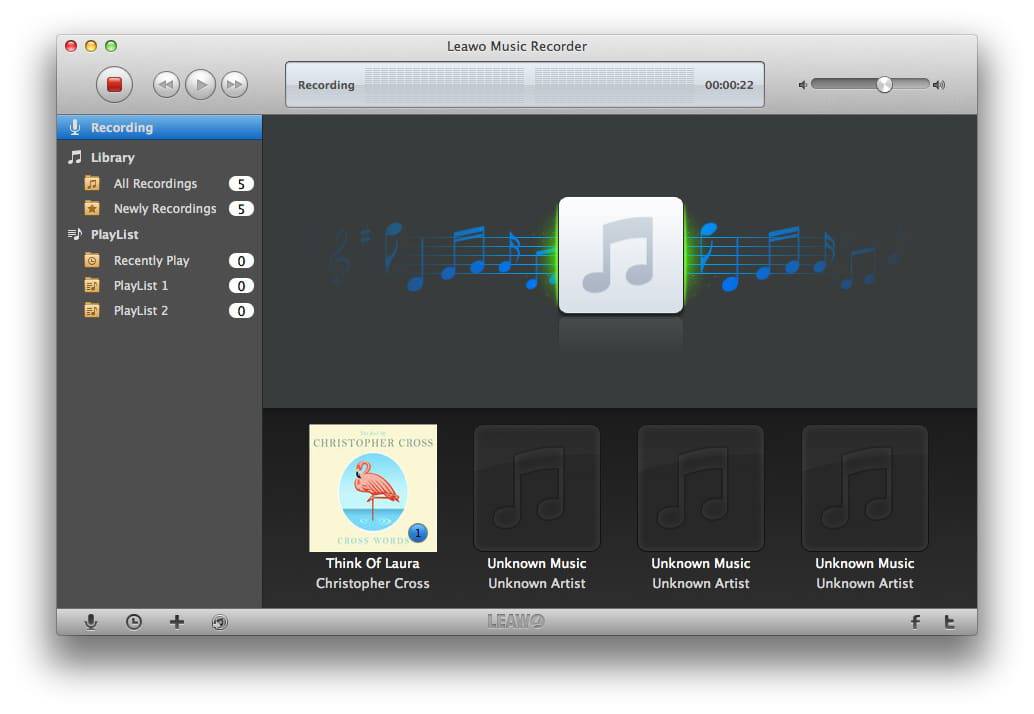 There are several features that this recording system offers for those who want to record their own music.
Record Audio from Different Sources: Built-in and Computer Audio
Schedule Music Recording with Internal Recording Task Scheduler
Records in M4A, MP3, and WAV
Bit Rate & Sample Rate Adjusting with Output
Manually Edit Music Tags
With the recording software, you can download as well as add music tags to that identify the song, artist, album, and so forth. You can easily manage and play recordings with the same software system.
Benefits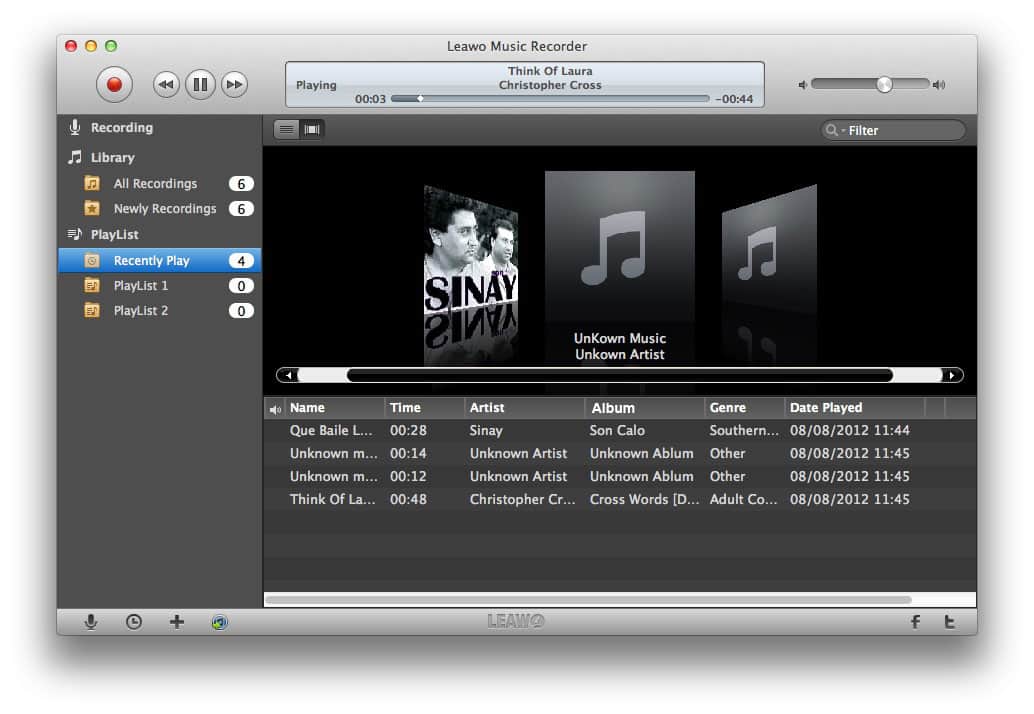 For $19.99, the Leawo Music Recorder software offers a considerable number of benefits for those who want to record music and audio using different sources. Created for the individual who wants a solid, well-crafted music recording system, the Leawo Music Recorder provides advantages that make it one of the most cost-effective of its type on the market today.
Substantial Support of Different Audio Sources: Perhaps its best attribute is the ability to record from the built-in microphone, input, and computer audio sources so you can choose what you want with ease.
Pre-Set Task Scheduler: You can set the date and time of when you want to record to catch your favorite programs on FM radio. This provides you with the ability to record programs while you are away so you don't miss a thing.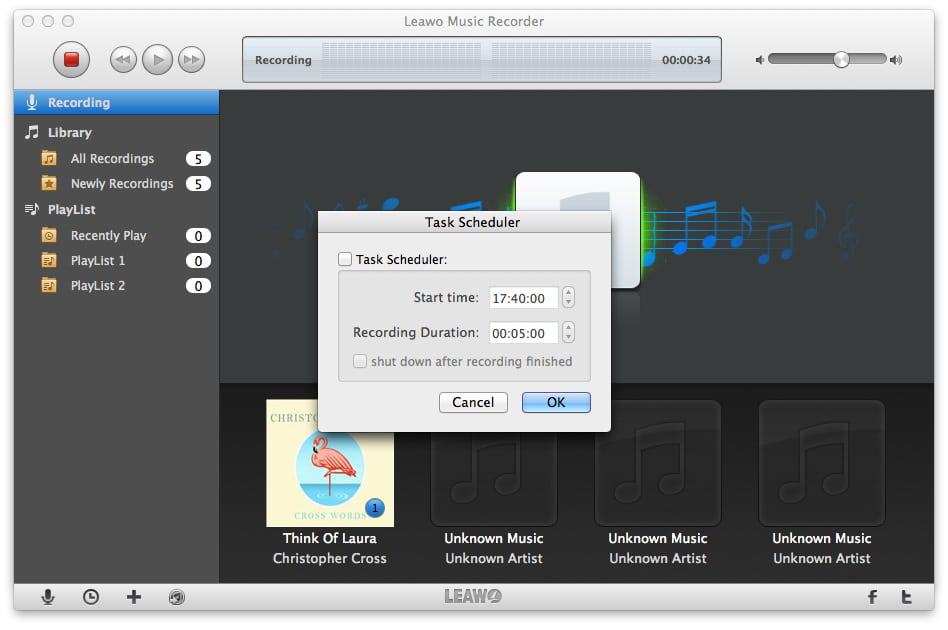 Adjust Output Rate: You can save the files in M4A, MP3 or WAV formats and then adjust the sample and bit rates so they work with various players. This provides you with excellent control over the final product and you can customize it for your music players.
Apply Recorded Music to iTunes: With just a single click, you can add new songs and recordings to iTunes so fans can listen and share it. The Leawo Music Recorder makes it all simple thanks to its intuitive operation.
There is little doubt that the Leawo Music Recorder offers definite advantages that you will enjoy. For those who love to record music from different sources, this software system is a must. While not well suited for professional studios, it does make an excellent on-the-spot recorder for catching performances in different places. If you are looking to launch your music career or simply want a solid, trusted recorder to capture different programs while you are away, the Leawo Music Recorder fits the bill and all for a very low, affordable price. And while you're there, if you're looking for an easy way how to transfer photos from computer to iPhone, they have you covered too.