Leveraging employee analytics for better performance and engagement
Employee analytics plays a crucial role in improving employee engagement, performance, and experience. Learn more about its benefits and trends.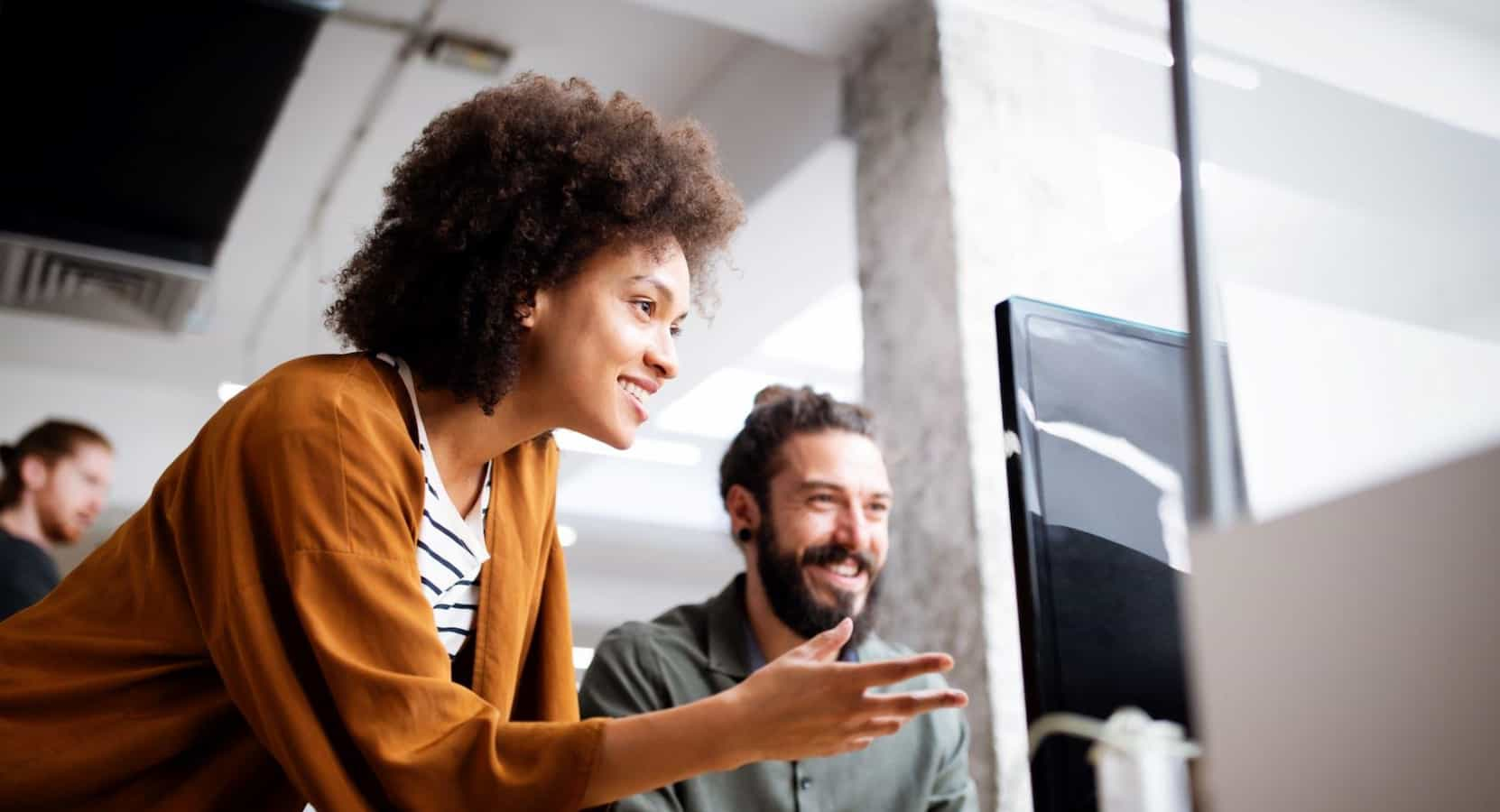 Your organization collects vast amounts of employee data, but is it analyzing and driving actionable insights from it?
Organizing and tracking all your data points can be challenging and time-consuming, but it's vital for making data-driven decisions for optimizing employee experience.
What is employee analytics?
Employee analytics refers to using workforce analytics tools to measure and improve employee performance.
It gives you an insight into every employee's behavior and work-related activity within your organization and helps identify areas for improvement.
Workforce analytics data provides actionable insights for boosting engagement, productivity, efficiency, morale, well-being, retention, and the overall employee experience.
Benefits of tracking and analyzing employee data
Leveraging employee analytics can help you transform everyone's experience at your company, leading to a fulfilled employee lifecycle journey and better organizational performance. Here's how.
Successful onboarding
Gartner reports that successful onboarding can increase employee performance by 15%. It can boost engagement and motivation from day one, decreasing attrition and turnover rates.
Workforce analytics can help you identify recruitment and onboarding hiccups and make any necessary adjustments accordingly.
That way, you can provide your new hires with an exceptional experience that makes them want to stay and grow with your company.
Higher engagement
According to Gallup, nearly 85% of employees worldwide are actively disengaged at work. That means they're more than unhappy – they're acting out and undermining their engaged colleagues' accomplishments.
Measuring and analyzing employee engagement will give you an insight into everyone's satisfaction with leadership, work-related tasks, culture, mental health support, benefits, compensation, parental leave policy, and more.
Weekly pulse checks, monthly questionnaires, and in-depth quarterly surveys are essential for gathering invaluable feedback for boosting engagement.
Effective training
Learning and development opportunities are critical for boosting engagement and productivity and fuelling employees' desire to stay and grow with your organization.
Workforce analytics can help you identify skill gaps, understand how your workers want to acquire and hone skills, and pinpoint high-performing training methods with post-training performance assessments.
You can develop personalized training programs to meet individual needs and drive better results.
Better performance
With better training effectiveness come higher efficiency and productivity. Higher engagement and better onboarding also lead to better overall performance.
Making all those puzzle pieces fit perfectly with insights from analytics reports will help you supercharge sales and revenue and grow your business.
Higher retention rates
Understanding why your employees leave and what makes them stay will help you reduce costly attrition and turnover.
Tracking and analyzing recruiting metrics, promotion rate, employee NPS (Net Promoter Score), absenteeism, and turnover, among other metrics, will help you make data-based strategies for higher retention.
Top employee analytics trends to follow in 2022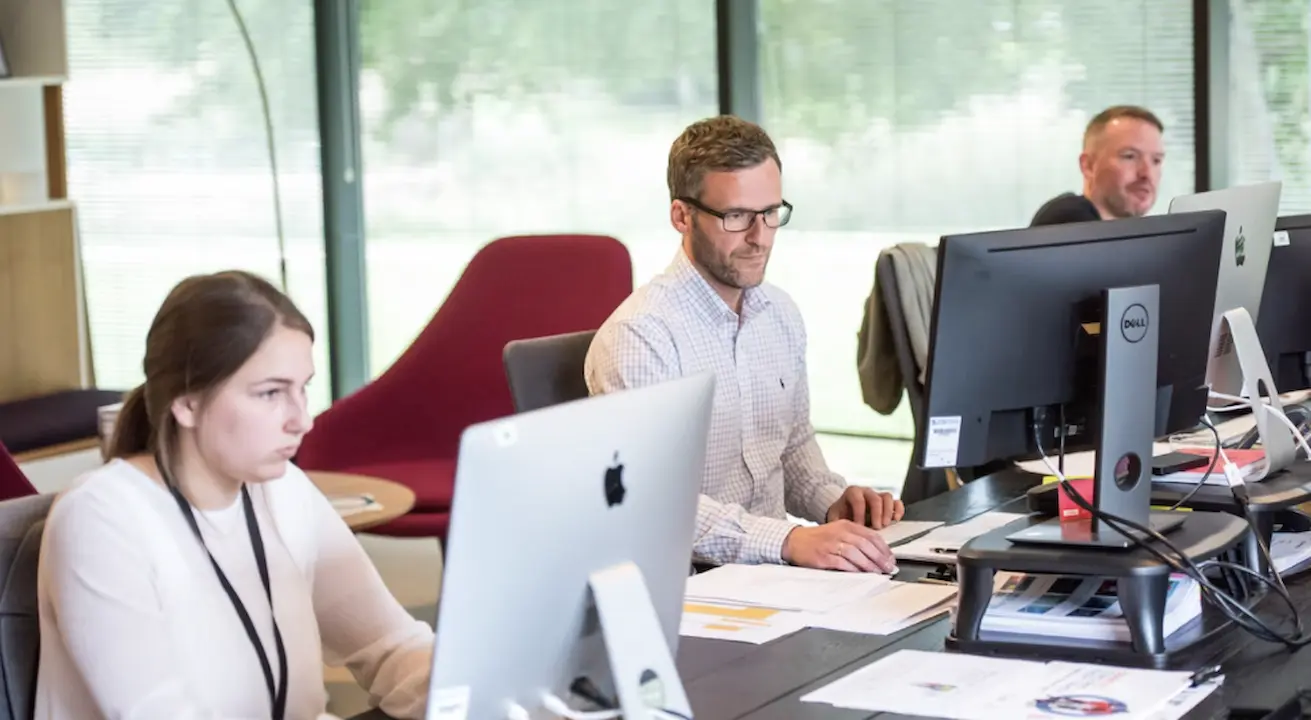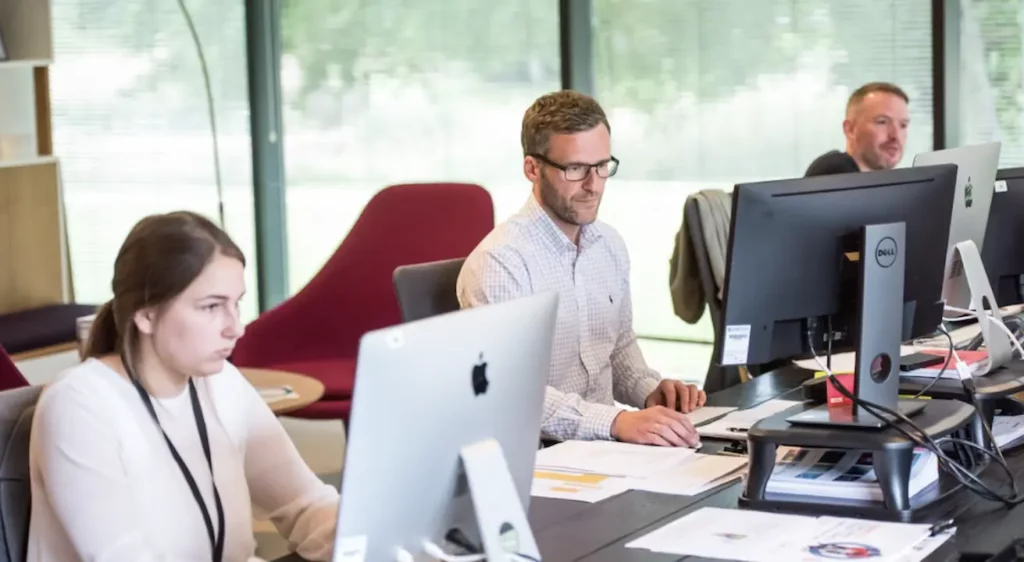 Companies across industries are increasingly embracing employee analytics to turn their organizations into well-oiled machines that consistently attract and retain top talent. These are the top trends they're adopting in 2022
Prioritizing employee well-being
Companies use workforce analytics to understand why their employees leave or switch careers and what motivates them to stay. That knowledge sheds some light on the best actions for better support and well-being.
Better employee well-being leads to lower absenteeism, less stress and burnout, and lower turnover rates. It improves productivity, engagement, motivation, morale, job satisfaction, and happiness.
Adopting a hybrid work model
Workforce analytics helps evaluate different work models to determine the best for higher engagement, performance, and experience.
Boston Consulting Group and The Network conducted a global survey including 208,807 workforce respondents in 109 countries.
Their "Decoding Global Ways of Working" report revealed that 89% of people want to work fully or partially remotely, with 44% preferring a combination of fixed and flexible time and 20% opting for complete timing flexibility.
Despite the predominant hybrid work model preferences, every workplace is unique, so gather and analyze employee data to assess your specific setup and identify areas for improvement.
Empowering workforce analytics with AI and ML
Companies are rapidly integrating AI and machine learning with candidate screening software, recruitment automation tools, talent management tools, retention management software, chatbots, and more.
AI and ML statistical models help them perform predictive workforce analytics to analyze historical data and make accurate forecasts for maximizing future outcomes.
They enable them to employ prescriptive and diagnostic analytics to pinpoint and reduce workforce challenges and optimize performance.
Conclusion
Employee analytics can help you create an insights-driven organization that makes data-based decisions essential for long-term business growth.
You can improve workforce management, business performance, and agility, seamlessly adapting to new developments.
With in-depth workforce analytics, your recruiters, hiring managers, and HR leaders can create a fantastic employee experience that will pull top talent like a magnet and make them want to stay and grow with your organization.
Have any thoughts on this? Let us know down below in the comments or carry the discussion over to our Twitter or Facebook.
Editors' Recommendations: