LG G7 ThinQ: Higher number, low ambition
Will LG make a splash with their latest smartphone?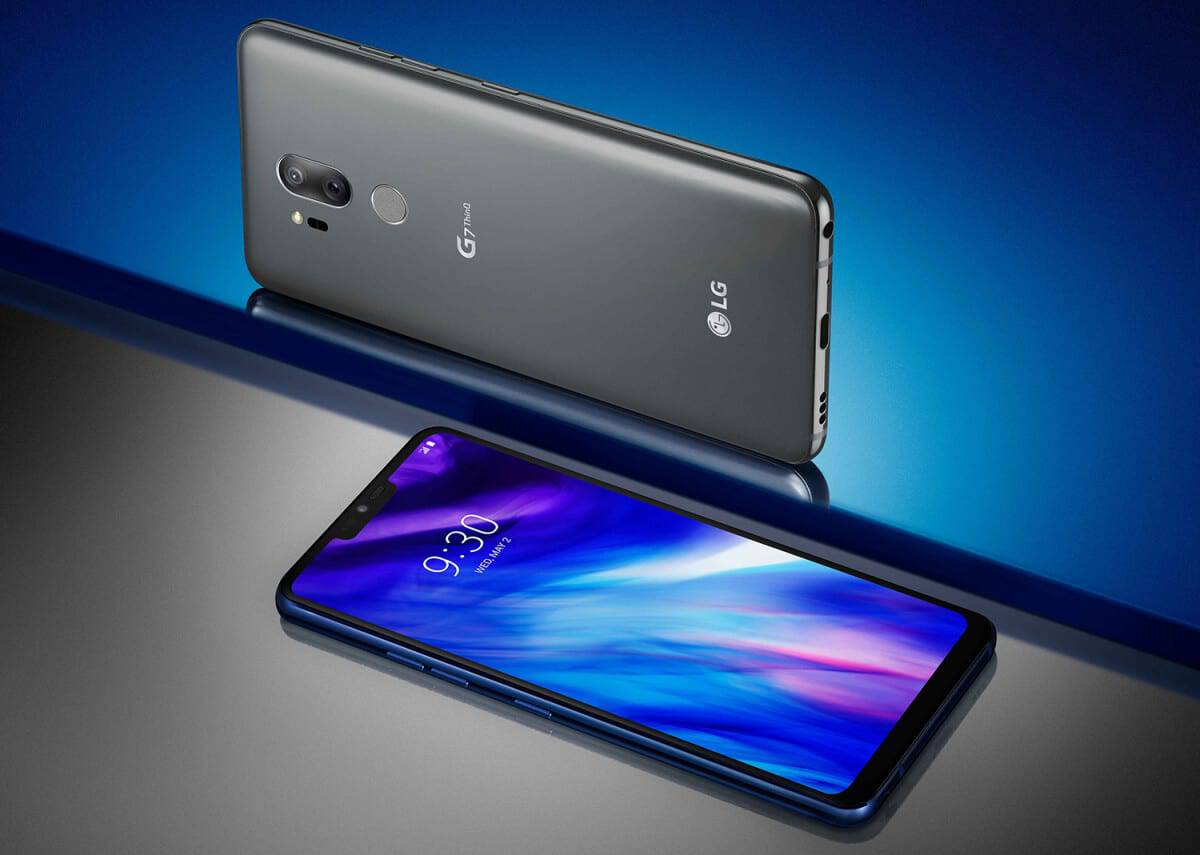 LG announced their latest smartphone this week, the LG G7 ThinQ, to a select group of journalists who were also offered hands-on experience with the phone. KnowTechie was not given the chance, so it's up to me to collate some of the hot takes of others.
Branding and design
Let's start with the name, which Ars Technica called 'goofy'. After all, the ThinQ branding first surfaced as a range of smart appliances. Not what you'd expect from a sexy flagship phone, to be honest. That said, LG has grown the ThinQ branding to encompass all their AI-enhanced devices, and the G7 is one example of this.
I wish LG would use some of that AI-enhancement on their design choices, to me the G7 ThinQ looks uninspiring with the only change from the norm being the notch, which is rapidly becoming the norm. This seems to be a sentiment shared by many of the attendees and doesn't bode well for LG's need for a win in the marketplace. Dedicated Assistant button, yawn. Dual camera, double-yawn. LG just feels like they're trying to be a Galaxy-Lite without really carving out their own niche. At least it still has a 3.5mm headphone jack, which is a fast-disappearing feature.
It's all-glass, all the time, so you'll be covering it in fingerprints while you try to unlock your phone with the back biometric sensor. It'll also be fragile (hello, glass), but it does make it easier to implement wireless charging if that's what you want in your phone.
Under the hood
Okay, it gets better here. We have the latest Snapdragon 845 SOC, a 3000mAh battery, and its dual rear-camera setup has a 16MP main camera and second 16MP camera with an wide-angle lens. The US version has 4GB of RAM and 64GB of storage, but LG's hometurf of Korea gets an upgraded model with 6GB of RAM and 128GB of storage. We can only speculate that more LG fans live in Korea, but this might backfire as US-consumers want the higher spec'ed devices. At least the G7 has a SDcard slot for additional storage if you need it.
It's powering a 6.1in 3120×1440 screen in a 19.5:9 aspect ratio. LG has been struggling to manufacture OLED panels, with issues on their recently launched V30 and the Pixel XL 2. They've gone back to a LCD panel in the G7, however, it's still bright and colorful and has HDR certification.
The G7 is IP68 certified so glass notwithstanding, it's fairly safe from the elements. It also has a quad-DAC system for impressive headphone audio, and 'Boombox' speakers that promise to be loud enough to irritate your neighbours (not quite).
It runs Android Oreo out of the box, and we're hopeful that it will get a speedy update to Android P when that launches.
Takeaway
It's hard to get excited about what should have been a return to prominence by LG. From what I've seen and read, the G7 ThinQ is a good phone, but good just doesn't cut it anymore when Huawei and Samsung are continuously pushing the envelope. With no pricing information, or indeed a firm release date, it's difficult to forecast if this phone will sell or if it will get lost by the wayside as prior LG phones have. If there's a positive to take from this, it's that LG has raised their own bar with recent phones, so if they just get a bit more adventurous they might bag a winner.
Follow us on Flipboard, Google News, or Apple News