Live streaming on Twitch vs YouTube: What to choose?
Either platform can meet the demands of a live streamer, but over time you may want to switch from one to the other as your requirements change.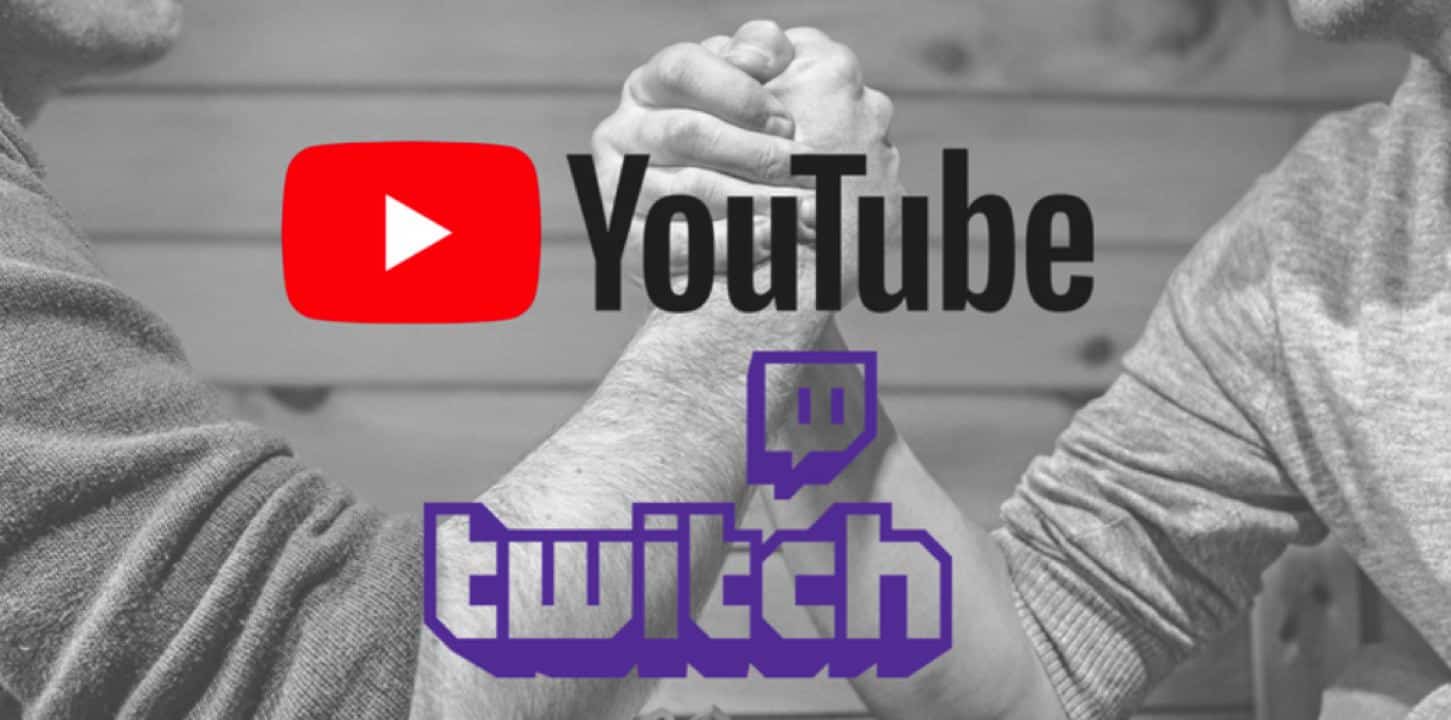 If you talk about streaming to the average person on the street, they might start asking you about the best on-demand services available, like Netflix, for instance.
Mention live streaming to someone who is into gaming or is a bit more technologically minded, and they will probably know you are talking about one of the latest internet phenomenons.
Live streaming is hugely popular within the gaming community, although it can be used for other purposes, and attracts millions of views.
Two of the most popular and biggest platforms for streaming are YouTube and Twitch. If you were interested in viewing and creating your own streaming channel, which one would be the best choice?
Below you can read a bit more about streaming, in case you are brand new to it, and also how to go about choosing the best platform, and how to stream.
What is live streaming?
The chances are that you have already witnessed live streaming somewhere online. Many social media platforms, websites, blogs, and various other platforms have live streaming in some form or other.
News outlets online often have live streams of events taking place, sports sites may do the same too. Live streaming is also available on YouTube, a platform designed specifically for video-sharing. Originally though, it was going to be a video dating site…
Live streaming is basically a real-time broadcast made through a digital device that is internet-enabled. This can be from something as simple as a smartphone or tablet.
However, many streamers have more sophisticated set-ups and live streaming technology is booming this year.
What can you live stream?
Many people would have you believe that the only thing worth streaming is themselves playing Fortnite. And a quick search through some channels might prove them right, to a degree.
Fortunately, or unfortunately, from whatever your point of view may be, there are many more choices than just gaming to watch.
Some of the more stranger streaming channels are Perception Check, Jack Dire, and CritterVision. If you can remember those early days of webcams, you might get the idea behind the latter channel.
Years ago when people first realized that they could stream, lots of, usually dull, websites appeared. Ones that showed the view from outside an office, or ones that showed the inside of a pub all day, and night.
These old static camera sites got an update with CritterVision. While the camera stays on one shot the whole time, the action is far more interesting than in the past. A backyard is full of food, and the camera captures all the interesting visitors that come to feed, from deer to raccoons.
Who is doing it, can anyone do it?
After viewing some streaming channels you might think about doing it yourself. After all, if a jar of peanut butter can pull in viewers at Jack Dire, then surely you could make your own channel?
The beauty of live streaming is that in fact, anyone can do it, and with minimal equipment. The pandemic that began last year forced many people to spend more time at home, and inevitably in front of their computers.
Because of this, live streaming surged in popularity for both viewers and streamers. Even celebrities, actors, and singers are getting in on the act. Lady Gaga has collaborated with Ninja (more on him later), Terry Crews, Snoop Dogg, DeadMau5, and Jason Mewes of Mallrats fame, regularly stream live.
Most of the channels though are run by regular folk who either do it for fun or have managed to monetize it.
Can you make money from live streaming?
Perhaps it may surprise the average man in the street, but yes you can get paid for live streaming your latest romp through the planet Solace. Indeed, some players don't just stream their channels for amusement, they do it as a full-time job.
The highest earner of all time on Twitch is a fellow called Ninja, although it's more than likely his tax returns say Richard Tyler Blevins on them. It was reported earlier this year that Ninja had earned a career total of around $17 million. He is also the most popular streamer on Twitch and dabbles in various titles but is best known for his Fortnite playing abilities.
You can make money through paid subscriptions, viewer donations, and also from sponsors who pay for impressions. This typically means that for every 1,000 impressions you will receive $x. There are other ways to monetize your stream including merchandise, adverts, affiliate programs, and by selling recordings.
You've sold me, what equipment is needed to live stream?
Well, as you already read above, you can stream yourself on a simple smartphone with an internet connection. However, if you are looking to make your own channel and stream some different types of content you will need a bit more.
Generally, a gamer will have a desktop gaming rig that is powerful enough to handle the complex FPS games of today, as well as the demands of streaming. An ethernet port is needed really to be able to have a solid, fast, and reliable internet connection.
However, many people might prefer a laptop to start streaming. While this is not usually the way streamers go for high-end games, there are actually plenty of powerful laptops out now that can do the work.
At the higher end is the ASUS Republic of Gamers Strix Scar 15. This is a great laptop for live streaming and it comes with a whopping 32GB of RAM, a 2TB SSD, and an Intel Core i9-10980HK processor.
So, now you are ready, which is the best platform for live streaming?
When it comes to non-live content then there is only one winner. YouTube is second to none except for Google as far as search engines are concerned and has a huge amount of content. It also has a huge audience.
The most popular YouTube channel of all time is T-Series. This is an Indian record label and film company whose videos have been watched a staggering 165 billion times according to Statista.
However, you are looking at live streaming, so there are some things to take into account before you set up your channel.
The differences between Twitch and YouTube for a streamer are quite complex, but for a beginner, you can simplify them.
To be able to monetize your channel you need to meet some qualifying targets, and they are much easier to get on Twitch than on YouTube. However, YouTube viewers can watch your videos 24/7 whereas Twitch viewers are usually only interested in live streams.
Twitch is the home of live game streams, but it has a habit of banning streamers with no explanation, especially females. This has led to some big names moving to YouTube.
Twitch also tends to promote the most popular channels which makes it hard for newbies to get noticed. The revenue sharing on Twitch has altered and now streamers need to work harder to get their money.
What is the verdict then?
For a streamer, it may be a matter of trying them out and seeing what fits. It may also depend on what content you want to stream. If you aren't streaming games then perhaps YouTube is a better option.
When it comes to viewers, YouTube has better quality videos and is smoother. For gamers who stream, Twitch is still probably the first choice.
Summary
Either platform can meet the demands of a live streamer, but over time you may want to switch from one to the other as your requirements change.
You can start experimenting with simple streams and see how you progress, and then once you feel confident, invest in a better set-up to show the world your skills.
Have any thoughts on this? Let us know down below in the comments or carry the discussion over to our Twitter or Facebook.
Editors' Recommendations:
Streaming statistics and monetization methods