LogDog is an app that alerts users when their online accounts are hacked
Defend your iPhone and Android device from hackers and viruses with the LogDog app.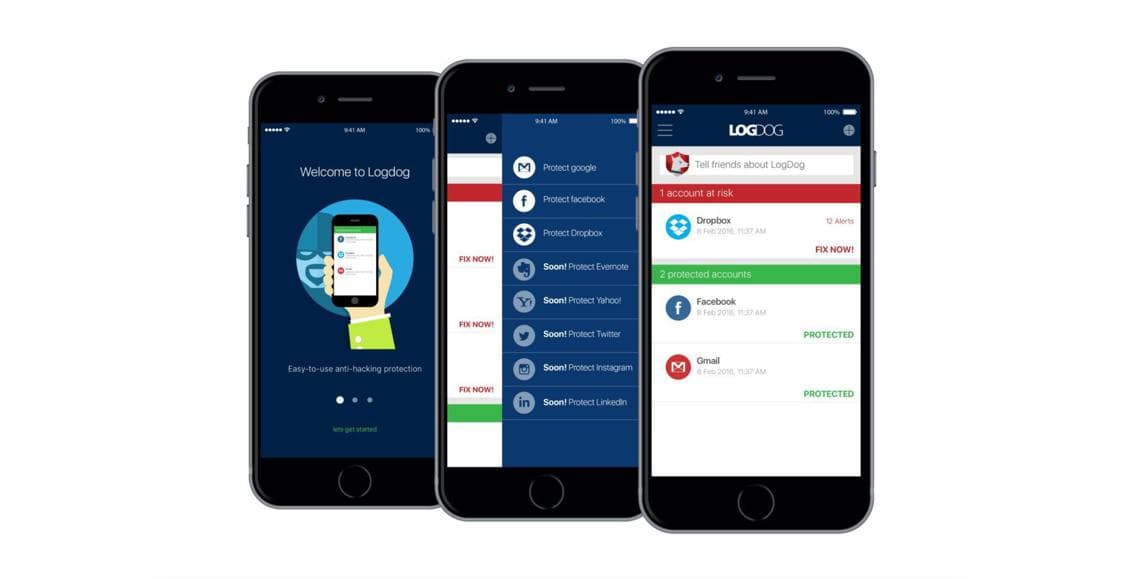 Defend your iPhone and Android device from hackers and viruses with the LogDog app. 
---
LogDog, a firewall-like smartphone app which protects user's private information, is now available for download on iOS.
Created and developed by Israeli startup of the same name, LogDog was previously exclusive to Android users and was made obtainable for the App Store earlier this month.
How does LogDog work?
After downloading the free app from the app store, Log Dog will ask the user which accounts the app will be protecting. LogDog allows someone to shield their social media profiles, such as Facebook, or even important documents from Dropbox. There is a wide variety of platforms the app supports, not just social media. Gmail is also included on the list of areas LogDog watches over from hacking and/or other types of cybercrime.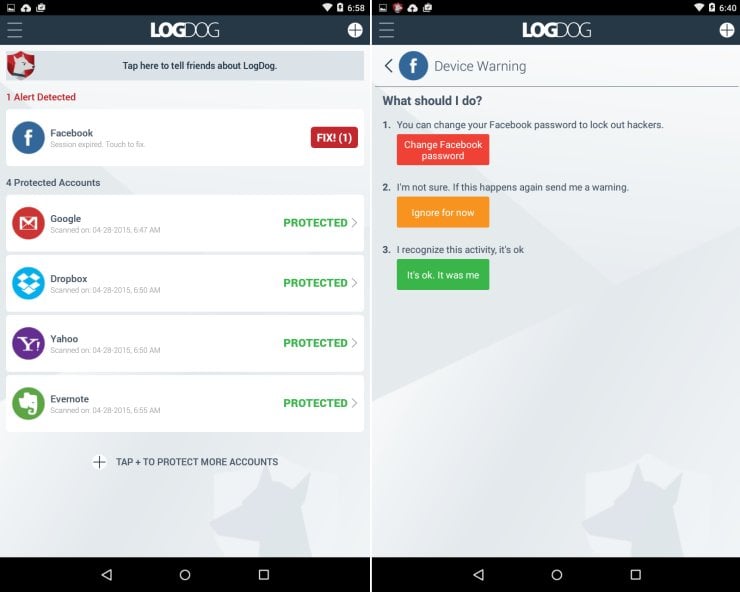 After logging in the information which account, or accounts, the user will like to have secured, LogDog's servers will monitor those specific clients' platforms. If anything bizarre happens to the account, such as someone logging into Gmail without you knowing, or if certain documents are deleted on Dropbox, the company will immediately notify the user via the app itself.
Uri Brison, the CEO of Log Dog, says the company uses various algorithims based on how much a user will log into their particular website or platform.
"LogDog works to keep users' online accounts safe by analyzing multiple sources of information from the user's accounts," Brison said in an official press release. "Together with information from the user's device, to create a detailed usage pattern."
Log Dog, however, does not save passwords and other information related to the accounts, but instead keeps them locked down on the user's iPhone by being encrypted onto the device itself. It allows login information to be more private and less easy to be taken away from the user themselves.
Where to download and save your iPhone from cybercrime

The LogDog app is a free download on the App Store, as well as the Google Play store for those who have Android.
LogDog is an application any avid smartphone user should look into, regardless if they have an iPhone or not. Log Dog states in their official press release, that nearly one in four online accounts and over 50 percent of e-mail accounts are compromised daily.
Follow us on Flipboard, Google News, or Apple News