More Lottery Players are Playing Online Than Ever Before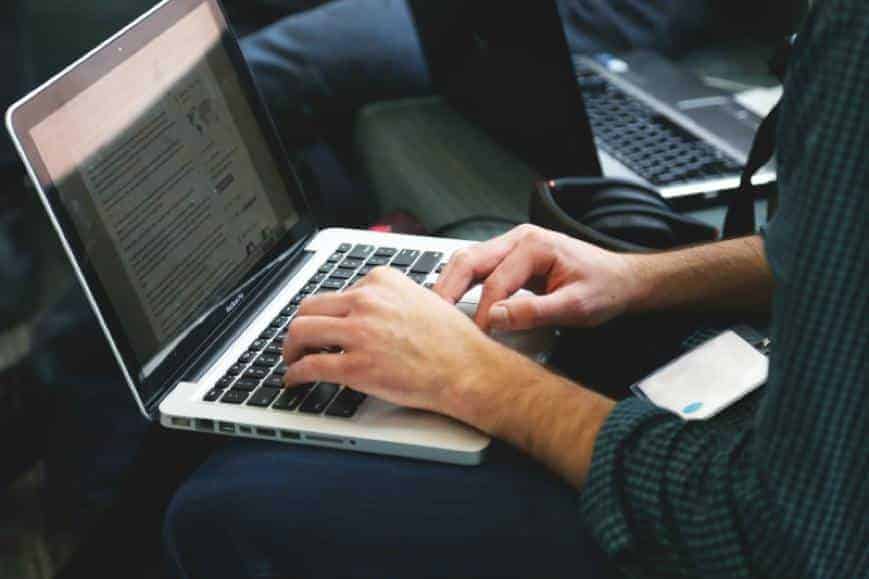 Not more than 17 years has passed since the dot com bubble and still it seems that the internet keeps on keeping on, bringing us brand new ideas and solutions to each and everything we could want, need and services are coming online at a pace faster than ever before. Even in the lottery games business which is largely run by governments, online lottery has become a popular venue for new vendors to reach a larger audience and sell more tickets. Reaching the online audience is what each and every business strives for in all industries and the lottery industry is no different. In the following post we will answer a few questions that come up when encountering the new online lottery vendors that are competing over new clients and pushing their advertisements online.
Which Games Can Be Played Online?
Almost any lottery game that is available in the offline world has now become available online. Lottery platforms make tickets available to almost anyone with a few clicks of a button, all you need is a PayPal account or Credit Card or even an online money wallet like Skrill and you can start playing. Some of the popular games being played online at websites such as Lottosend include the USA Powerball, USA Mega Millions, Euromillions, La Primitiva, Bonoloto and a handfull of Spanish lottery games such as the Loteria de Navidad and El Gordo. The online platforms take care of everything for you including ticket purchase, scanning the origianl ticket and uploading it into your account for you, they even sort you into a group syndicate if you want to play a large number of tickets from within a group of online players.
Who Can Play?
If you have an internet connection and a way to pay for the tickets online, you can probably play and even win a jackpot on the Lottosend platform if you are lucky enough. The platforms are easy to use, making it simple even for old-timers or players without much computer knowledge, let alone the younger generations that can learn how to use complex online platforms within minutes. Because of the fact that anyone can play and the platforms are fun and easy to use, online lottery ticket sales and the number of online lottery ticket selling platforms are on the rise.
How to Stay Away from Online Scammers
Online lotto technologies are on the rise and so are the numbers us fraudsters that are trying to take advantage of lottery players. In the past scammers would use the "email scam" to try and lure in victims – today they set up beautiful websites, that are also fake, emulating the genuine online lottery ticket sellers and tricking many innocent punters into handing out their money without really getting a ticket or without having any chance of winning their lotto bet. There are a few ways to spot scam lottery websites and there are also a handful of review sites such as MrOnlineLotto.com that recommend the trusted lottery providers, leaving out the undesired fake websites. If you can't find any reviews or reports about a certain site it could be a warning sign that it is a fake site. Also, if you read a lot of online reviews that only look like advertising masked as "reviews" it could also be a sign that the site is a scam. When making a purchase at any online lottery website don't make a purchase bigger than $100 and check to see that your tickets are uploaded to your account and that your winnings can be withdrawn, if the tickets are not added to your account and if you cannot withdraw prize winnings – do not purchase any more tickets at that website and write a review somewhere stating the fact that you suspect it might be a scam.
What Are Some of The Recommended Online Lottery Websites
One of the online lottery websites that we really like is the UK49s website that also has a number generator, a free prediction tool that uses winning number frequency, daily results and news, statistics and a 100% welcome bonus for new players. The fact that the website uses the HTTPS protocol shows that your information is kept private and secure.
What Are the Best Online Lotteries
Each lottery game that can be played online by anyone in the world via online lotto platforms has its own pros and cons, in most cases we see that the bigger the minimum jackpot, the more the odds are stacked against you. Australian lotteries are known for their better odds and medium to large size jackpots, so if we had to choose just a couple of the best lottery games we would say that the Australian lotteries are a good option. On the other hand, there are so many exciting games that can now be played online that it would not be right to only play one single lotto. The USA, Europe, South Africa and many other countries have lottery games that are fun to play and have huge jackpot prizes to be won each and every week. December, which is just around the corner, also has the Spanish Loteria de Navidad draw with a prize pool of 2.4 billion Euros!
What We Hope to See in The Future of Online Lotto Technology and Software
Mathematicians say it is possible but no one has yet to create a lottery prediction software that can predict many or most of the winning numbers exactly right most of the time, a system or software of this caliber, when it is finally created, will be a certain game changer! The day that a software of this kind is created it will become a hit overnight and people will be willing to pay a lot of money for a better chance of winning millions overnight. It's impossible to say exactly when this will happen or how but someone someday will find a way to use statistics, math and algorithms to correctly predict lottery winning numbers with a higher accuracy rate than the ones used today. Systems being used today mostly rely only on past winning "hot" and "cold" numbers and although some have shown some promise, they are far from perfect.