MacKeeper review: A must-have software suite for Mac users
MacKeeper quickly removes and prevents future junk, finds unnecessary copies, uninstalls unneeded apps, and cleans your Mac.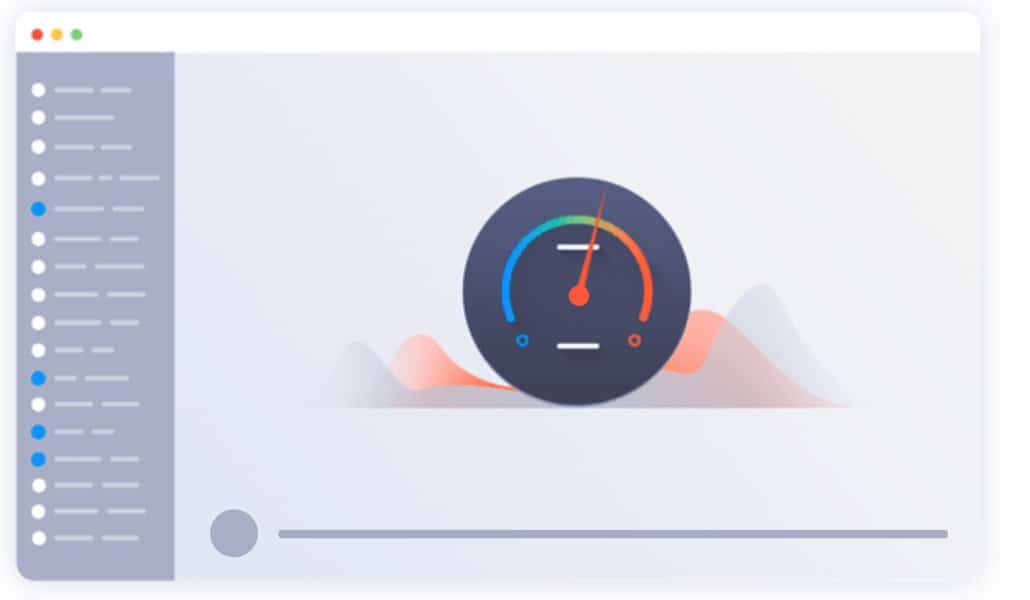 If you are looking for a single security and management software for your Mac, MacKeeper is easily one of the best options. It is a suite of utilities that allow you to clean, secure, diagnose, optimize, control, and care for your Mac.
It has been used by more than 13.2 million users and offers a complete range of tools to make things a breeze for you. This review addresses these different functions and features of this software.
Keep Your Mac Clean
MacKeeper covers all aspects of keeping your Mac clean and safe at all times. It is a breeze to keep your system clean by freeing up all the extra space. It can help remove junk files (and also prevent them from forming) like logs, temporary cache, and other unwanted files. It can find all unnecessary file copies and apps and cleans them. At the same time, this software will not affect your personal files.
The key tools in its Mac cleaning aspect are as following: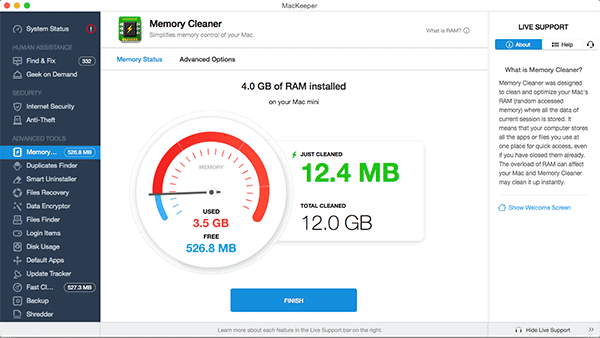 Memory Cleaner

: Once you have used a heavy app or played a game, you can clean the memory with just a click. This will clear the memory of unwanted cached files. You can also setup the cleaner to run automatic cleanups.

Logs Cleaner

: Your Mac keeps gathering user log files and system files. The MacKeeper Logs Cleaner will scan your system drive and remove the unwanted log files occupying the space.

Cache Cleaner

: Cache files are great in helping speed up processes, but unwanted files can build up over time and consume lots of space on the drive. The Cache Cleaner can scan the drive and remove unwanted cache files.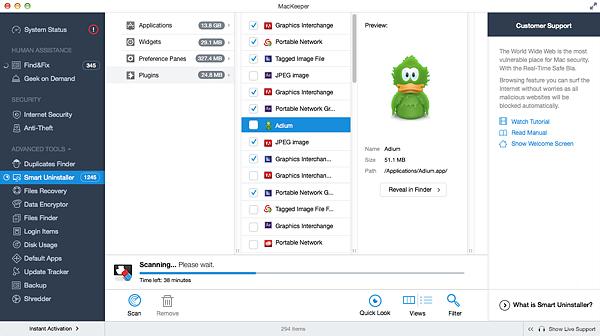 Smart Uninstaller

: This tool will remove all the residual files which are left after you have deleted an application. This includes the logs, preferences, caches, widgets, plug-ins and other files related to the deleted applications.

Duplicates Finder

: You would be surprised by the volume of duplicate files residing on your Mac's hard drive. Duplicates Finder, as its name suggests, will find file copies and delete after you approve.

Disk Usage

: This tool will always keep you updated about the big folders taking up the most space. It keeps running scans and provides a report on which folders should be of concern.
Keep Your Mac Secure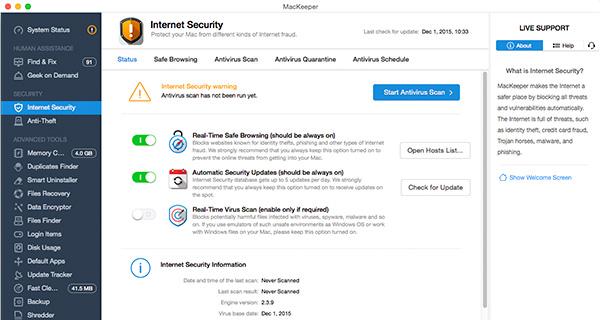 MacKeeper is not only meant to cleanup your Mac, it can also keep your system safer. It can scan your system, detect and remove malware, and also keep it protected against malware threats. It also uses sophisticated Anti-Theft technology to ensure that your Mac can be found easily if it ever gets stolen.
Safe Browsing: MacKeeper has a real-time Safe Browsing feature that will keep you protected against malicious sites when you are browsing online. It allows you to create lists of harmful and safe websites. This feature can be used with all the major web browsers including Safari, Chrome, and Firefox.
Antivirus

: This software provides advanced antivirus protection. It provides additional levels of security when you are using Windows emulators (with on/off switch). This antivirus provides protection against both Mac and Windows viruses, phishing attacks, identity theft, fraudulent sites, harmful downloads, malware from external devices, malware from emails, and Mac spyware.

Anti-Theft Technology

: MacKeeper can also become your master key to access your Mac. If you lose your system, you can not only track where it is, you can also lock it. Just log into your Kromtech account or Track My Mac app (in your iPhone) and get all the info about where your system to find it or lock it.

Snapshot of Thief

: MacKeeper can also capture a snapshot of the thief using iSight and create a detailed report of the Mac's location along with the photo.
MacKeeper not only allows you to lock your Mac remotely, it will also generate a report if anyone makes an attempt to log in.
Optimize Your Mac
MacKeeper keeps your Mac safe and keeps it clean. At the same time, it can also optimize your Mac and ensure that key apps stay up-to-date. All this means the system will keep functioning at its optimal levels at all times.
The key optimizing features of this software are as following:
Login Items

: This tool will display a list of apps, agents, and demons that launch during boot up. It will also allow you to control the apps that you want to be launched.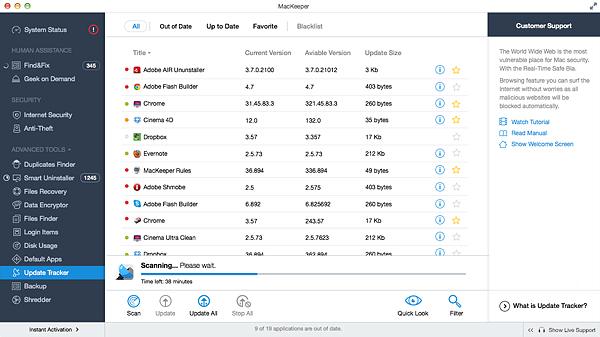 Update Tracker

: This utility will help you keep track of all important software on your Mac. It will check all the apps which have been installed from any source (including the App Store).
A system that runs at its optimal levels will mean faster processing and seamless task completion. There will be lesser chances of lags and the system hanging up.
Overall, MacKeeper is a comprehensive suite of tools for managing your Mac. It also has an Apple certified customer support that is available 24 by 7 through both phone and live chat. The support team is professional and is available instantly. There is no need to wait for a representative. So if you have a Mac, a MacKeeper can help you maintain its optimal performance and security for long. Learn more about this powerful software here.