Mad Box: The end of a duopoly?
The Mad Box may become a viable alternative to these two but it may also fail – we'll see in about 3 years.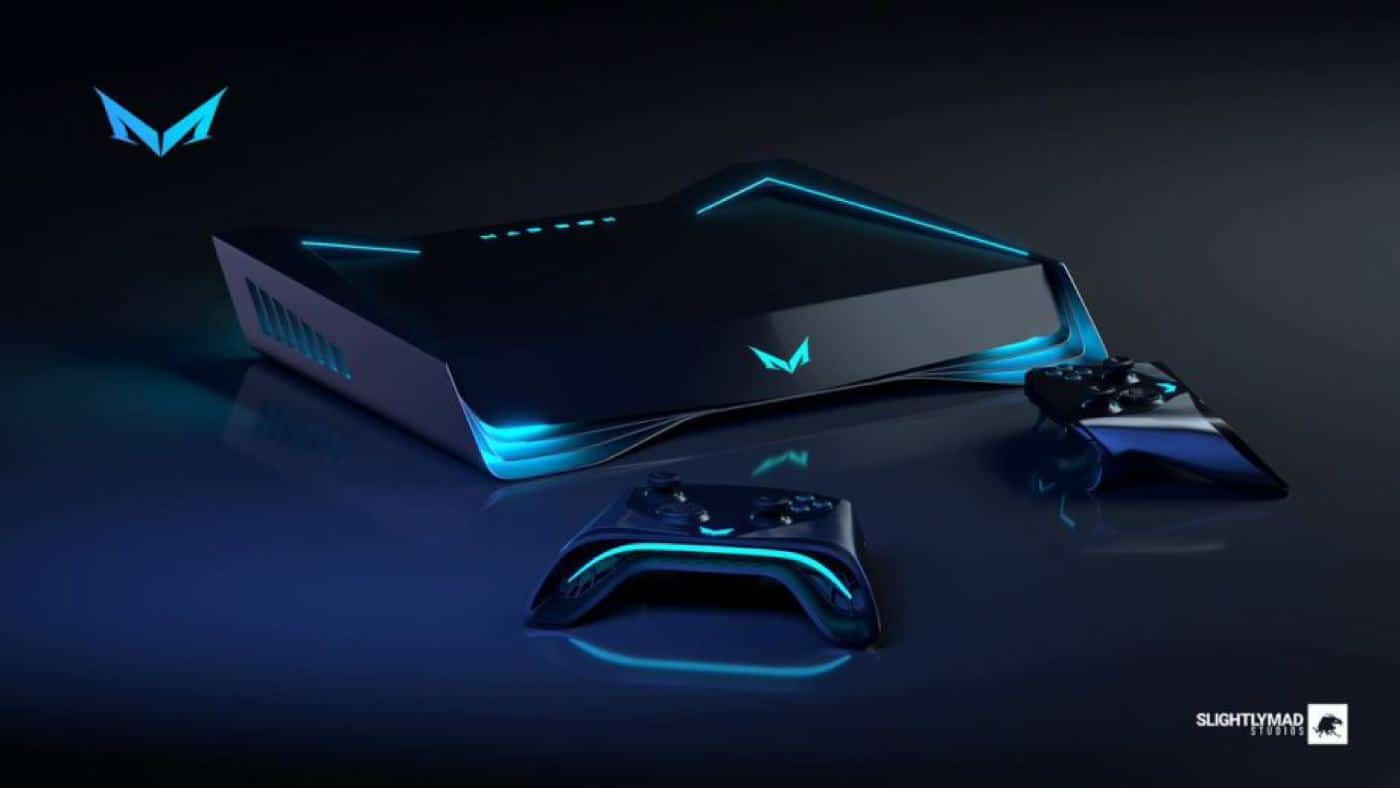 For those of you for whom the term sounds unfamiliar, "duopoly" means a "situation in which two suppliers dominate the market for a commodity or service" – and this pretty much describes what the high-profile video game console market looks like today.
The market is divided between two manufacturers – Sony and Microsoft – providing players with high-performance video game consoles capable of running triple-A video games (Nintendo has a completely different business model so it is not relevant in this context).
Sony's PlayStation 4 and Microsoft's Xbox are the only two consoles today that match the performance of gaming PCs and they are constantly trying to grab a slice of each other's market share by offering superior performance and better exclusive titles. This was the situation for quite some time – and the time may have come for it to change.
All thanks to the new Mad Box video game console that promises performances to match the two consoles above.
Slightly Mad? Perhaps
The news about the upcoming "Mad Box" video game console was broken by Slightly Mad Studios CEO and founder Ian Bell this January.
Don't be surprised if the name sounds familiar: Slightly Mad is responsible for some of the most beautiful car racing simulation title ever seen, "Project CARS" – and it also developed titles like Need for Speed: Shift, Test Drive: Ferrari Racing Legends, and Red Bull Air Race: The Game in the past. Bell described the upcoming console as "the most powerful" ever built, with native support for a 4K resolution at 120 FPS, and support for every major virtual reality headset with 60 FPS per eye.
Bell even shared a picture of how the proposed console might look on his Twitter feed, along with pictures about how the Mad Box controller may look like.
Hardware power and other goodies
If you are already reaching into your pocket, please stop right now: the Mad Box console will not be released for at least 3 and a half years. Still, it may be worth the wait (especially since the specs Bell has shared may improve in the coming years). There is literally nothing to know about the new console's hardware right now except that it will have the performance of a "very fast PC 2 years from now". What's more interesting is the company's approach to game developers, though.
Bell has revealed that Slightly Mad Studios will build its own game engine to go with the Mad Box and offer it free of charge to game developers. Besides, the company doesn't intend to have any exclusive titles – if the developers decide to launch a game on Mad Box alone, it will be up to them.
How about Sony and Microsoft?
The Mad Box may have to face tough competition as both Sony and Microsoft are expected to update their own gaming consoles in the coming years. Rumors speak of higher-performance hardware and additional services like video game streaming support and other value-added options. Microsoft is expected to release two new consoles in 2020 – one of them will be a successor to the Xbox One X, the other a much cheaper streaming box called the "Scarlett Cloud."
At the same time, rumors and leaks about Sony's upcoming "PlayStation 5" are also circulating online, speaking of things like support for resolutions of up to 8K and wireless VR with two 4K displays, and a hardware setup that could almost every gaming PC to shame (an 8-core / 16-thread AMD Zen2 CPU running at 3.2GHz, 24GB of RAM, 20GB of GDDR6, and at least 2TB of storage).
The Mad Box may become a viable alternative to these two but it may also fail – we'll see in about 3 years.
Have any thoughts on this? Let us know down below in the comments or carry the discussion over to our Twitter or Facebook.
Editors' Recommendations: