Main tendencies in PC development of 2018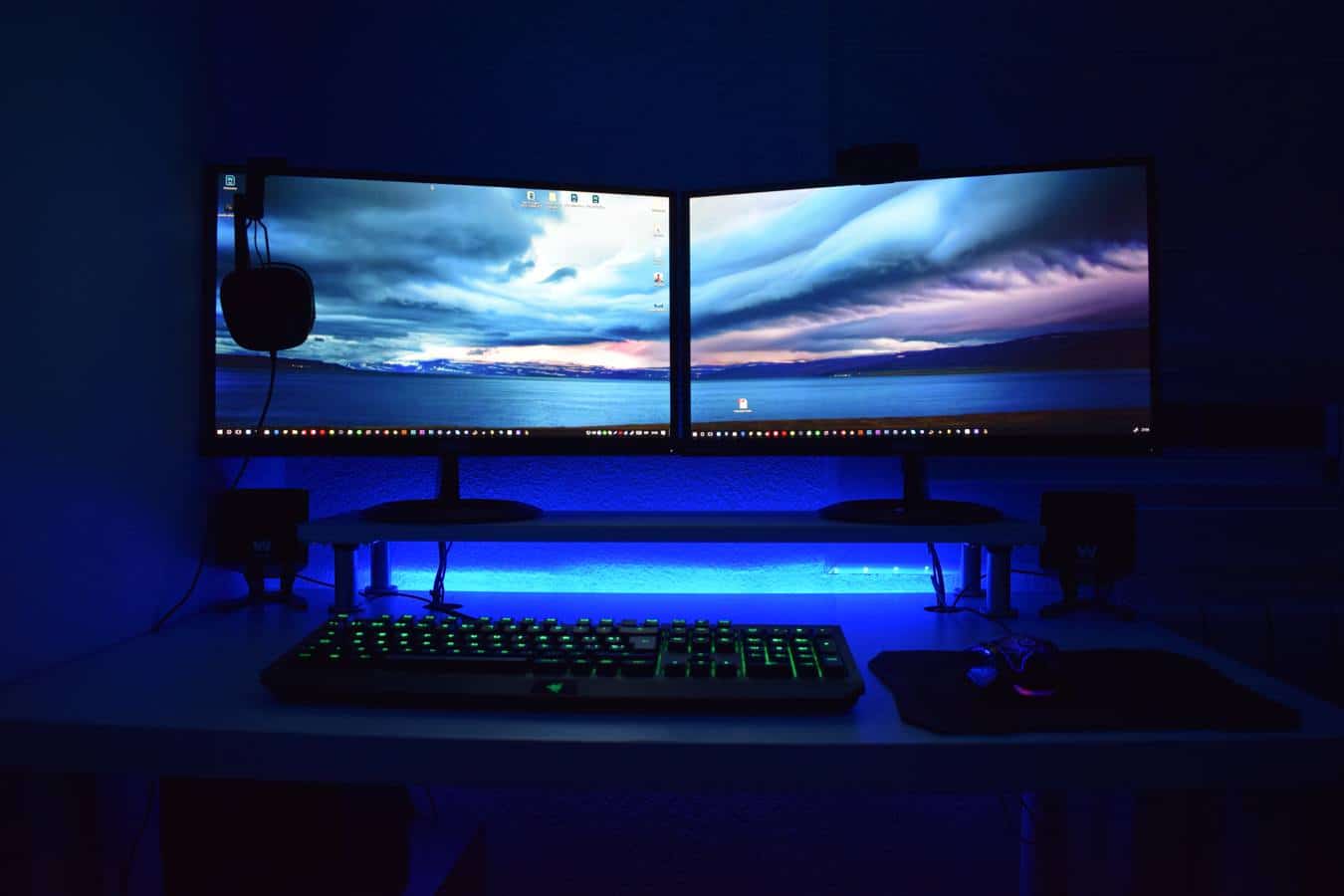 The year 2018 was very interesting for PC enthusiasts: fast processors, high-capacity SSD's and new types of storage devices. Read about all the new things of a PC market for 2018 in the article by homework help college experts of IT sphere.
Such companies as Intel, AMD, Samsung and similar prefer to draw a beautiful picture for the future: during exhibitions and presentations company representatives regularly announce releases of more powerful processors and upgraded flash-drives, and they always talk about excellence. In 2018, the situation was different: some weaknesses found in all modern processors in January shocked not only this manufactory branch.
Several weeks after weaknesses were revealed unprotected users only got a bunch of useless patches. Those who perceive computer hardware as a hobby witnessed a significant jump of GPU and RAM prices due to Bitcoin miners and AI developers could buy out all of them before a single device got delivered to a store.
In this article, we'll try to review these and some other trends of PC development through examining demonstrated plans of AMD, Intel and Samsung, and various info leakages. Let's dive into perspectives!
When Processor Cores Melt
All modern CPU architectures are vulnerable to Meltdown and Spectre attacks. Software updates do not allow denying all weaknesses. New processors are required to make it real.
Weaknesses were found back in summer 2017, and as a result of an info leak in January 2018 they became public: breaches in hundreds of modern processors that can be used with three attack methods (Spectre 1 and 2, and Meltdown), still haven't been covered. Spectre and Meltdown allow reading and even controlling memory fields with a standard protection where passwords are stored. One can get protected from Meltdown with Windows patches and browser updates, while a CPU microcode is required to cover Spectre. The only way to get a complete safety from Spectre is to adapt the CPU architecture, and it requires new chips to be produced.
CPU's produced by the Intel company are the most unprotected before weaknesses, and Intel officials say that new processors will appear this year. Intel did not publish more detailed information in addition to regular purpose statements.
AMD company will set up a protection at the beginning of 2019 directly when producing their CPUs. So, those happy customers who will buy a new CPU this year will receive Spectre as a bonus.
Nevertheless, PC-enthusiasts should know that buying a new motherboard in the future will provide them with built-in software protecting from Spectre attacks. Though patches will reduce CPU calculating performance slightly, nothing will prevent them from assembling a new system. This decision will seem to be profitable, as the duel for the rank of the best processor started in 2017 still goes on.
AMD vs Intel: Round Two
Intel sells all Core i processors of 2018 with an ix-8xxx index. You can know only the code name like that, not the optimization level.
In 2018, customers finally have a question: should they choose Ryzen CPU from AMD or an old good Core from Intel? Thanks to the new generation of Ryzen CPUs, AMD gets some points for this ranking while the ongoing situation with Intel processors makes potential users feel a bit confused: Core labels do not allow concluding about the manufacturing process and effectiveness level anymore.
Intel postponed their switch from 14 nm to 10 nm: production of first 10 nm chips was announced to begin at the end of 2017, and now they'll appear only in the end of 2018 and only for mobile CPU versions. The release of their new desktop processor line (developed under the codename Ice Lake) is planned for the beginning of 2019, and there is a high probability for 10 nm processors to have a hardware protection against Spectre in their construction.
Intel currently produces Coffee Lake processors for desktop computers with an intention: the fastest Core i7-8700K (9700K) has to be available in big numbers, and middle-class models of Core i3 and Core i5 have already been included into the assortment of several dealers. Still, there was a price boom for all Intel processors recently, and it added some more points for AMD, even despite the fact that the "blue" corner released Core ix-9xxx series.
Palm-Sized Computers
NUC8i7HVK from Intel based on Kaby Lake G processors provides users with an extremely high level of performance as for mini-PC.
An additional interesting news: the combination of AMD Vega GPU and Intel CPU on a single plate. In some senses, this is the best thing produced by two competitors together. AMD Vega directly uses the high-speed HBM 2 memory and connects to the Intel CPU with the PCIe 3.0 interface through eight data exchange lines. There are two different variations of Kaby Lake G graphic cores which lose some performance comparing to Nvidia GeForce 1050 or 1060 which are good middle-class video cards.
Engineers found the way to place such a performance on a relatively small square (nearly 6×3 cm with the 1.7 mm of the board height). The board provides maximum TDP level of 65 or 100 Watts which correlate with high-performance CPUs of desktop computers.
First products using Kaby Lake G processors are ПК NUC8i7HNK and NUC8i7HVK. Both NUC computers can't be called as cheap, but they are exact models shaping the future of PCs without big grey boxes needed to pack the hardware. It should be mentioned that HP and Dell companies release Kaby Lake G laptops, too.
AMD Acceleration
Hybrid processors (processors with an integrated video-core) Ryzen appeared on the market with the last refresh of this product line. Zen+ refreshed CPUs fit old motherboards if they are marked as "Desktop 2000 Ready".
February: Hybrid desktop processors (Ryzen 3 2200G, Ryzen 5 2400G)
March: Hybrid laptop processors (Ryzen 3 Pro 2300U, Ryzen 3 2200U, 2300U)
April: Zen+ based on 12 nm: 2nd generation of Ryzen desktop processors).
July/August: 2nd generation of HEDT Threadripper processors.
September: Vega Mobile – gaming graphics core for mobile processors.
Beginning of 2019: Zen 2 – desktop CPUs based on 7 nm technologies.
AMD entered the year 2018 with new hybrid CPUs (processors with graphics core unit): Ryzen 5 2400G and Ryzen 3 2200G replaced less powerful chips of Ryzen 1400 and 1200. At the end of spring, they refreshed their desktop CPUs under the "Zen+" codename. The most interesting thing was the more efficient manufacturing process of 12 nm transistors: in this field, AMD got ahead of Intel which still bets on optimized 14 nm processors.
With the help of 8 and more cores Zen+ became equal to Core i7 solutions of Intel: their cores have the same or even higher frequencies. First CPUs appeared in April, and the new chipset for motherboards was released at the same time.
In summer, AMD refreshed their Threadripper series. Expensive high-performance processors stay ahead of competitors due to 12 nm technologies used and becoming even faster than previous generations. At the same time, AMD released hybrid Zen processors for PC and laptop solutions. They combine Ryzen mobile processors with the Vega graphics core.
But still, only time can show if AMD can find proper balances between the performance level and battery lifetime.
The Third Player Enters the Market
Without AMD and Intel: ASUS NovaGo TP370QL presents the new generation of laptops with a very long lifetime thanks to the ARM processor.
If mobility and battery life are critical demands for your laptop, it is worth to pay attention to an interesting alternative for AMD and Intel processors. Certain vendors released laptops functioning on the Qualcomm Snapdragon 835 CPU with the ARM architecture. These so-called Always Connected PCs have an LTE modem installed together with Windows 10S. And the main point: battery lifetime reaches 22 hours without the need to charge.
Capable SSD, Fast Memory
At the beginning of the year, Intel presented a high-quality SSD of 760p series.
Technological progress is unstoppable, and SSD refreshments touched depths of flash-memory storage cells: at this time, more and more SSD manufacturers use 3D-TLC memory type with 64 layers (back in 2017 32 layers were standard). Now flash-memory cells are placed in 64 layers and can store up to 3 bits per cell.
This gives a double effect: a higher level of capacity lets companies produce more capable SSD discs and sell it at a lower price, and cheap SATA-SSD storage devices have tech limitations for data recording/reading up to 600 MB/second which appear due to the SATA connection. This means, users don't need to use more expensive Samsung models and they can choose a budget proposal as a SATA-SSD storage. The difference will barely be noticeable even with slight performance losses.
More Bits per Memory Cell
Even high-speed SSD NVMe based on thin M.2 boards become cheaper thanks to 3D-TLC technology. Simultaneously, they promise a high-performance level equal to the new 760p from Intel. Additionally, Intel is the only SSD manufacturer using the QLC-Flash technology in its storage devices: these flash-memory cells can store 4 bits of information at a time.
In a niche of premium-class devices, there also are changes: Samsung company presented its first Z-SSD device. This product line was developed to increase the work speed and fast response time, and it demonstrates what can be got from flash-storage technologies. The SZ985 storage is now used for servers and not intended to be used in home computers. But it won't be a wonder if Z-SSD for retail customers will appear on the market pretty soon.
Have any thoughts on this? Let us know down below in the comments or carry the discussion over to our Twitter or Facebook.
Editors' Recommendations: