How to make your email signature look more professional
If you're someone who sends out a lot of emails a day, spruce it up with a professional looking email signature.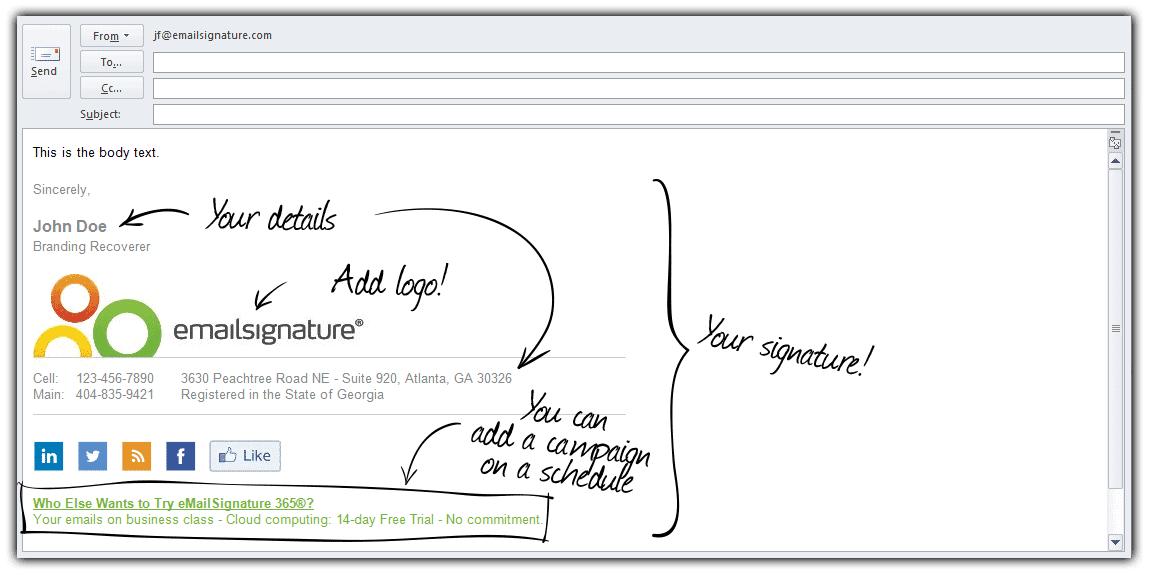 Sending loads of important messages every day and still not sure what the recipient is thinking of it? Maybe the only snag is your email signature and it's a turning point for you to make it look pro?
Select the most compelling information
Throw out everything which keeps the attention from the most essential things about you. Just the most significant elements should be included in the signature, such as: name, degree, company, e-mail address and phone number (Skype also counts). If you have a personal website, it can also be relevant. You can add more, depending on your position and field of work, as there is no single template and it really varies.
"Less is more" or keep it simple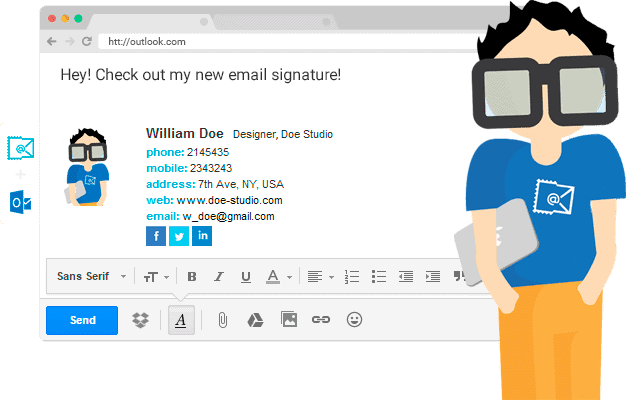 The simplicity of your signature is a sign of your competence and ability to focus on the most substantial things. Let's be honest, your addressee does not need the whole story of your life. Neither the recipient of a letter needs to know about all your honors and awards. Leave your merits for your CV. Your signature should not distract the reader with too much information. Nevertheless, distinguishing between simpleness and lack of vital information. You should include all the info which can help the reader reach you. Make it uncomplicated but informative.
Be stylish in every detail
If you think that nobody is paying attention to the design of your email signing, you are pretty misguided. Authentic design is something which is appealing to all kinds of addresses. Thoroughly chosen layout, efficiently selected colors and font along with the relevant image is something you should work on if you want to create a signature for email which will stand out. In addition, if you are using images, ascertain they are professional. Also be careful while using HTML signature as some email clients might not display your letters as planned. They say God is in the details. Make sure your details are falling into the heart.
Get social but do not overreach yourself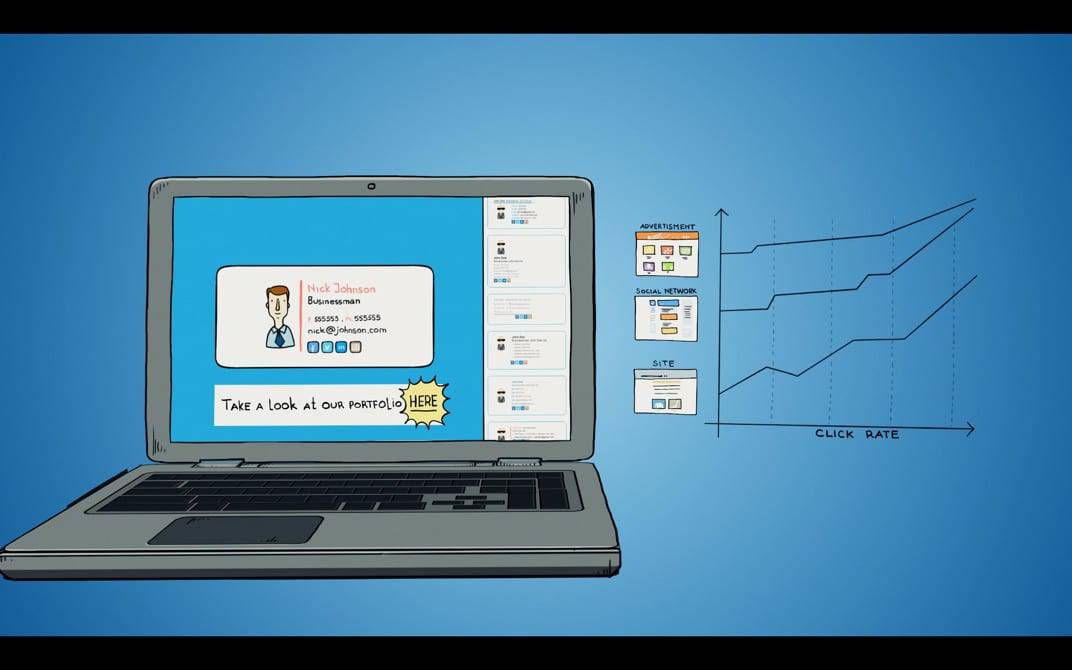 Social media might help your business relationships go at a faster pace. For many of your partners it can be easier and more convenient to get in touch with you through social networks. But watch out! Make sure your potential hirer or would-be companion does not get the links to your "beach partying" photos from your Instagram or Facebook. Set apart private life from your business work.
Measure twice cut once: checking is essential
Creating a perfect signature does not exclude the opportunity for some oversights. Therefore when you are done with this process, do not skip the signature check. Do not rush into sending letters immediately. Instead of it examine how it works. Send a pilot message and review if no mistakes occurred. Verify it with various email clients to see how it looks like.  
Are you getting e-mails with the signatures which make you want to reply within minutes or even seconds? Then use email signature generator and work on your own one. There is no doubt: people will want to write you back.
Bonus: A great email signature generator is Gimmio. You can easily create email signatures for everyone in your company.