Make your slides shine with free powerpoint templates from SlideHunter.com
Make your slides shine with free powerpoint templates from SlideHunter.com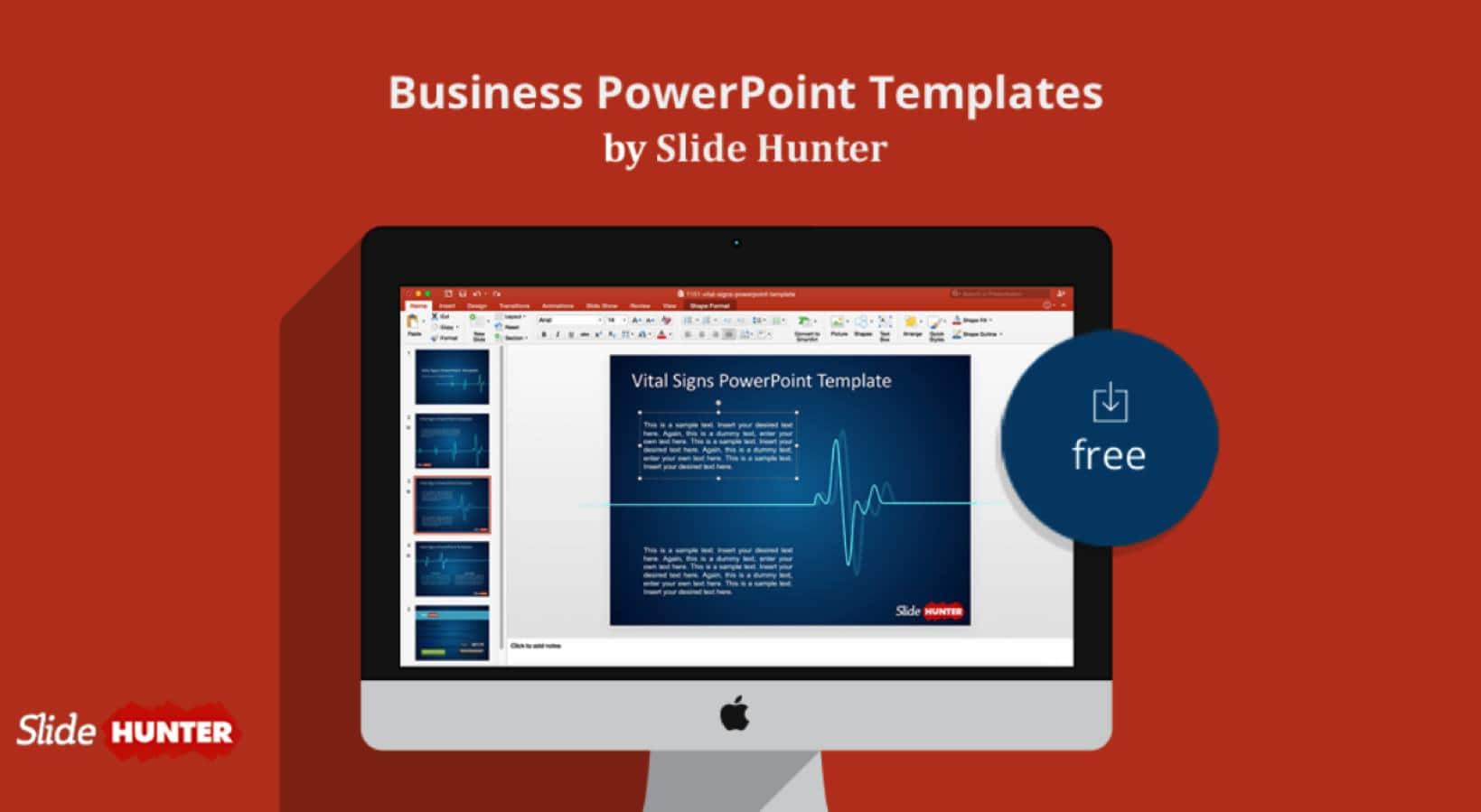 There are many ways to make your presentations interesting and memorable. You should always keep that perfect balance between engaging your audience and conveying relevant information. This could not be achieved by your excellent public speaking skills alone, however. Your slideshow also plays a crucial part on whether you will have a powerful, evocative, and inspiring presentation.
This said a lot of preparation has to be done before you can finally stand in front of your audience to present your ideas. To help you get started so you can focus more on things that have a huge impact on your business, academics, or personal life, you can use presentation templates.
Use Presentation Templates to Get the Job Done
Presentation templates are predesigned and pre-formatted presentation slides that you just fill in with your own information. Templates make it easy for anyone to create complete, polished, and professional looking slides, especially those who may not be adept at software such as PowerPoint, have low design skills, or simply don't have the time and energy to create decks from scratch.
Whatever challenges you may face when it comes to creating presentations, you can use templates to make your job easier. It saves you time, effort, and even money—that is, if you find yourself always outsourcing people to design and create slideshows for you. Furthermore, you can find that templates also allow you to keep your slides concise and focused on your topic while preventing you from overusing animations and effects that can distract and turn off your audience.
Use Free, Downloadable Templates for PowerPoint
There are many sites and resources that allow you to download pre-designed high-quality templates. However, many of them require subscription and commitment to using the site within a given timeframe, limiting you with your selection of templates. There are also those that you have to pay a specific fee for every download, which can add up to a lot in the long run, especially when you're creating presentations on a regular basis.
SlideHunter.com stands out from among these portals because it offers thousands of high-quality, professionally designed templates—for free.
SlideHunter offers an ever-growing collection of free PowerPoint templates, presentation backgrounds, themes, and slide effects suitable for commercial, educational, or personal use. The templates can be used by beginner and advanced PowerPoint users alike, and anyone can find it easy to create stunning presentations every time.
Professional PowerPoint Templates for Every Topic
From Profit & Loss report presentations to simple family photo albums, world history to sales pitches, timelines or complex curve graphics, you can find a SlideHunter template for your every need. With the ever-growing collection of templates numbering by the thousands, you can easily choose a desired topic or theme and find that there are many templates to choose from so you will not run out of templates.
While these templates are already pre-formatted with their own distinct designs, you don't have to worry about having someone else having the same presentation as you. In fact, you can make your presentations even more unique and authentic by adding your own flair to them.
All the slides in the templates are fully customizable. You can format the background, add patterns, images, and objects. The layouts conveniently allow you to easily insert objects in various slides without affecting the look of the template, especially the background, all great stuff to combat Death by PowerPoint.
And if you're a company or organization who wants to create brand-oriented presentations, you can easily do this with SlideHunter templates. The themes, backgrounds, and templates are designed specifically so that you can truly make it your own. From inserting your logo and slogan to incorporating company presentation standards for compliance, you can easily do this in the templates.
Work with Your Team or on The Cloud with SlideHunter
The SlideHunter templates are all specifically created for PowerPoint. Even those with older versions can still enjoy creating high-quality slides. Those with the latest versions, meanwhile, can take advantage of PowerPoint's latest features, such as Design Ideas, which is great because it automatically generates design and layout suggestions for your slides as you go along completing your presentation. The design ideas make your presentation look even more polished and creative, while still maintaining your SlideHunter template theme.
Another great feature that PowerPoint has, which you can use with your SlideHunter templates, is that you can upload your templates to OneDrive to be used with PowerPoint Online. This means even if you're not on your desk, or for example traveling, you can create presentations on the spot without affecting its quality. Slides can also be combined with other presentation template providers, like the slides provided by top PowerPoint templates subscription websites.
You can also easily collaborate with your team as you work together on a presentation project right on the cloud. This makes remote collaboration easy when your team members are apart from each other, like working from different branches of your company or traveling.
You can try out SlideHunter for yourself by going to the portal and downloading one from over thousands of free PowerPoint templates. Go ahead and get a template for your presentation today.