Meet Amazon's highly rated $96 sound bar with a built-in subwoofer
Did you know that Amazon has its own brand of sound bars? Well, they do and they get a bunch of 5-star ratings like this one for $96.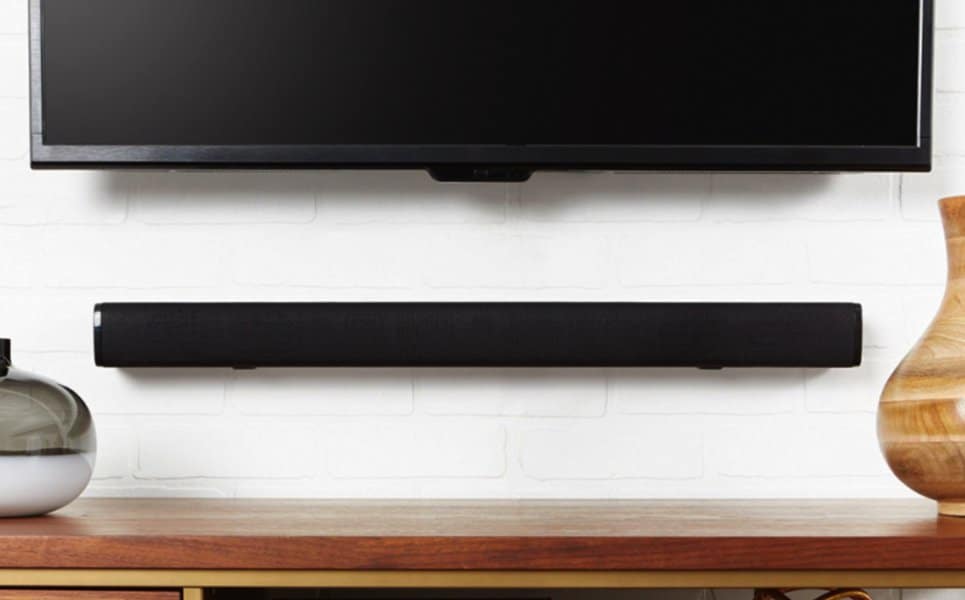 It used to be that if you wanted to add decent sound to your TV, you need to spend upwards of $1,000 on a surround sound system. The home audio market got much more competitive, and prices began to fall. Things really took a turn when companies began launching sound bars, which cost less to make and didn't require users to run cables all over their homes. Fast-forward to today, and you can get a solid sound bar with a wireless subwoofer for between $200 and $300.
And then there's the AmazonBasics 2.1 Channel Bluetooth Sound Bar with Built-In Subwoofer, a 4-star rated home audio solution that costs less than $100. The nifty design builds the sub right into the sound bar itself, delivering great sound, a compact design, and the easiest possible installation. Click this link to read all the key features.
[amaplug_single keyword="B01JFER19Y" style="Light yellow" items="0″ location="com"]
► AmazonBasics 2.1 Channel Bluetooth Sound Bar with Built-In Subwoofer, $96