Meet me in Gem4me
The Gem4me messenger serves as an example of one such modern communication ecosystem.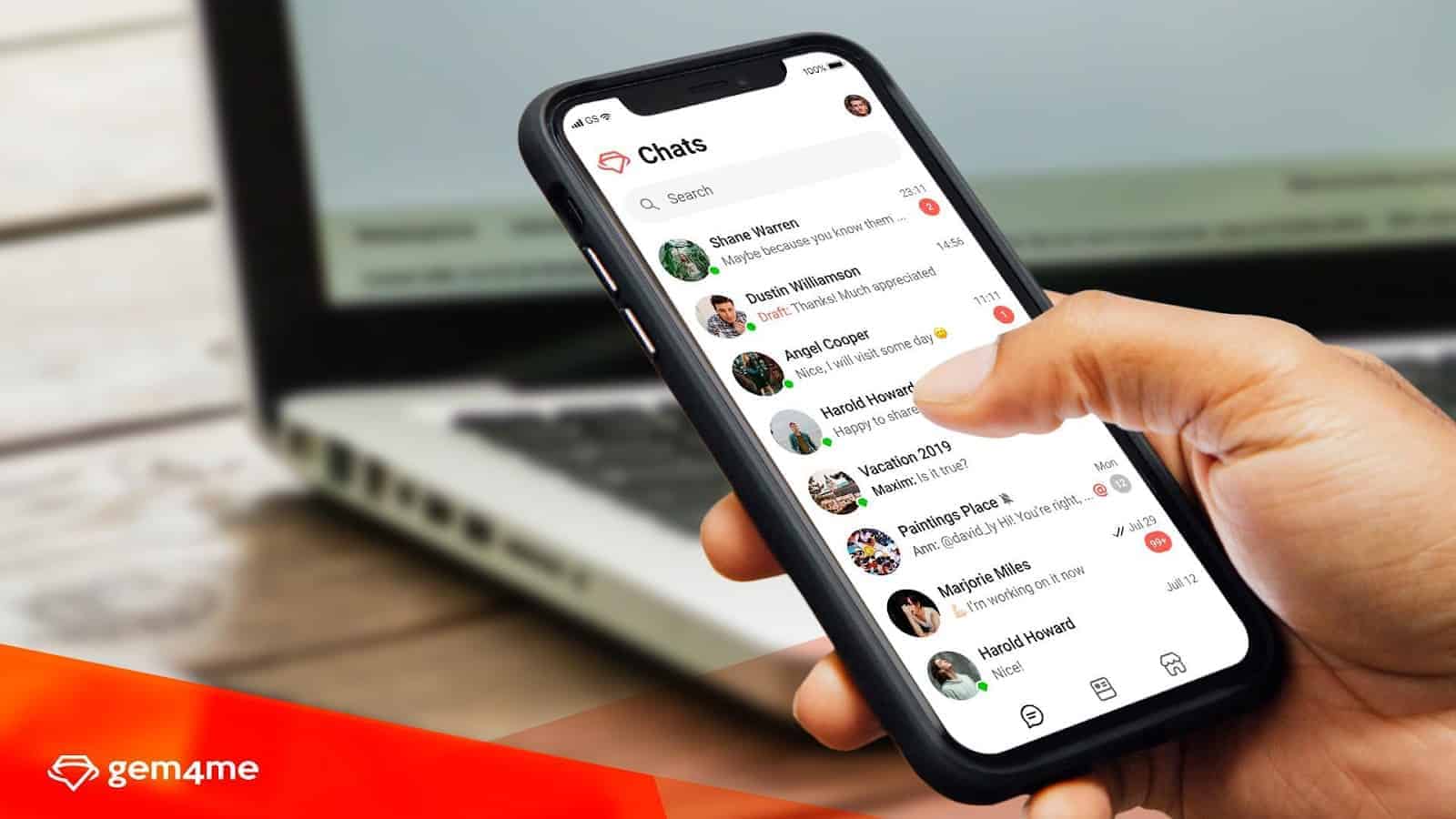 The answer to the question "where to chat with friends and share work-related data?" may seem trivial these days. In most cases, the response will be a messenger, but that begs a clarification — which messenger is the right choice for you?
The communications market offers a large selection of existing apps, with new ones being released every day, leaving users with a lot to ponder.
What is the driving principle when choosing a messenger? After all, most of them come with a similar set of features — instant messages, audio calls, and other basic functionality. How to single out one option that is perfect for your specific needs?
After taking personal convenience into account, people usually base their selection on the number of friends already using the same messenger. Comfortability, however, depends on a large number of aspects and peripheral functionality.
More and more messengers emphasize the expanding range of services, evolving their format into an integrated ecosystem where users can go about their everyday tasks without the need to ever switch to another application.
The Gem4me messenger serves as an example of one such modern communication ecosystem.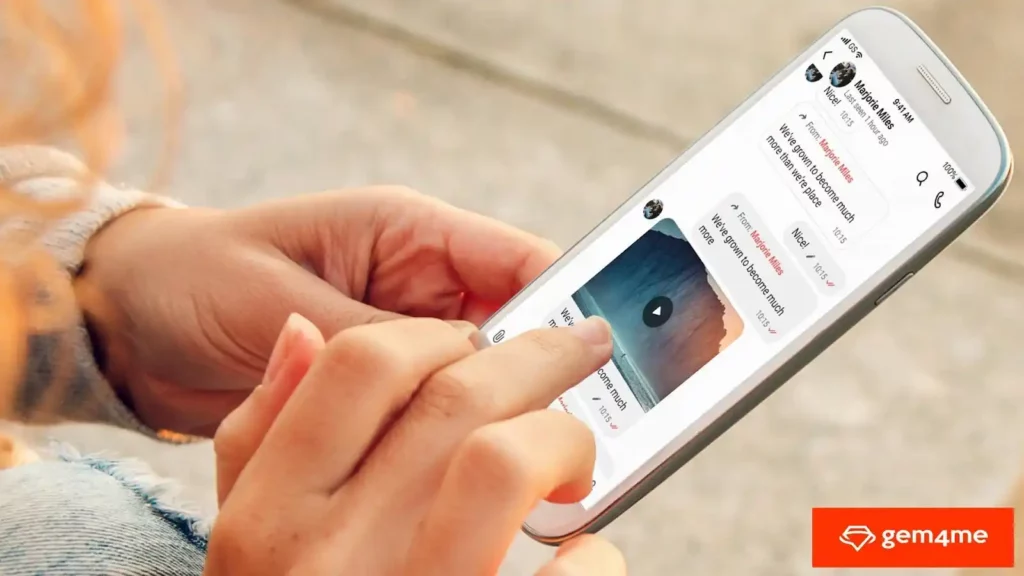 With over 20 million downloads, Gem4me continues to grow in popularity.
The team behind the project exercised a smart approach and due diligence when creating the app, implementing the widest possible array of options and exceeding the capabilities of even some of the competitors that have been on the market for considerably longer periods of time.
Gem4me functionality
Calls and messages
Instant messages and audio calls are basic features expected of all contemporary apps. There may not be much to say about them, but convenience and intuitive design are key here.
Gem4me also comes packed with neat additions such as 5 types of text reactions or editing previously sent messages.
Video or audio, the quality is consistently excellent, and the app imposes no restrictions on the number of calls users can make.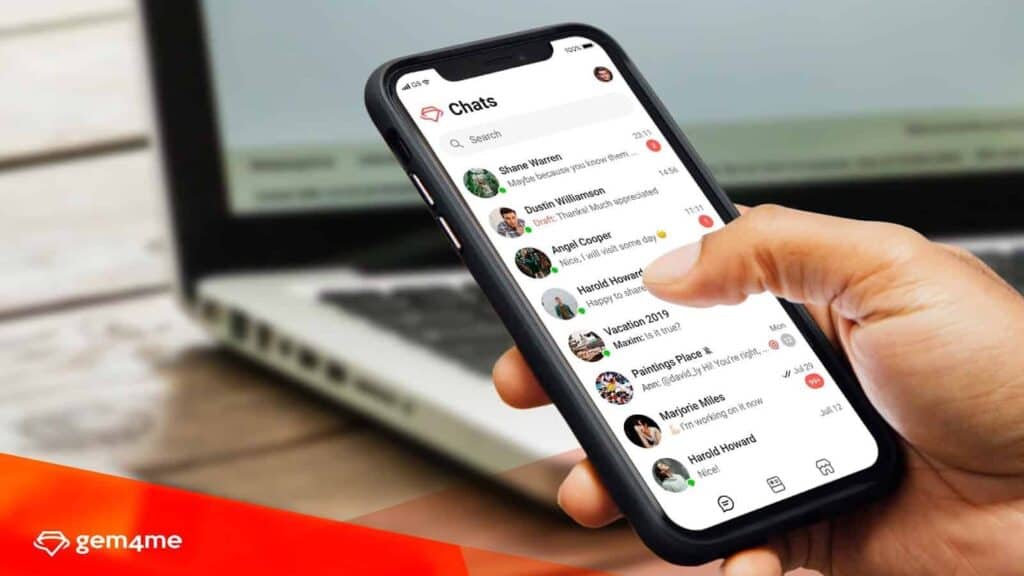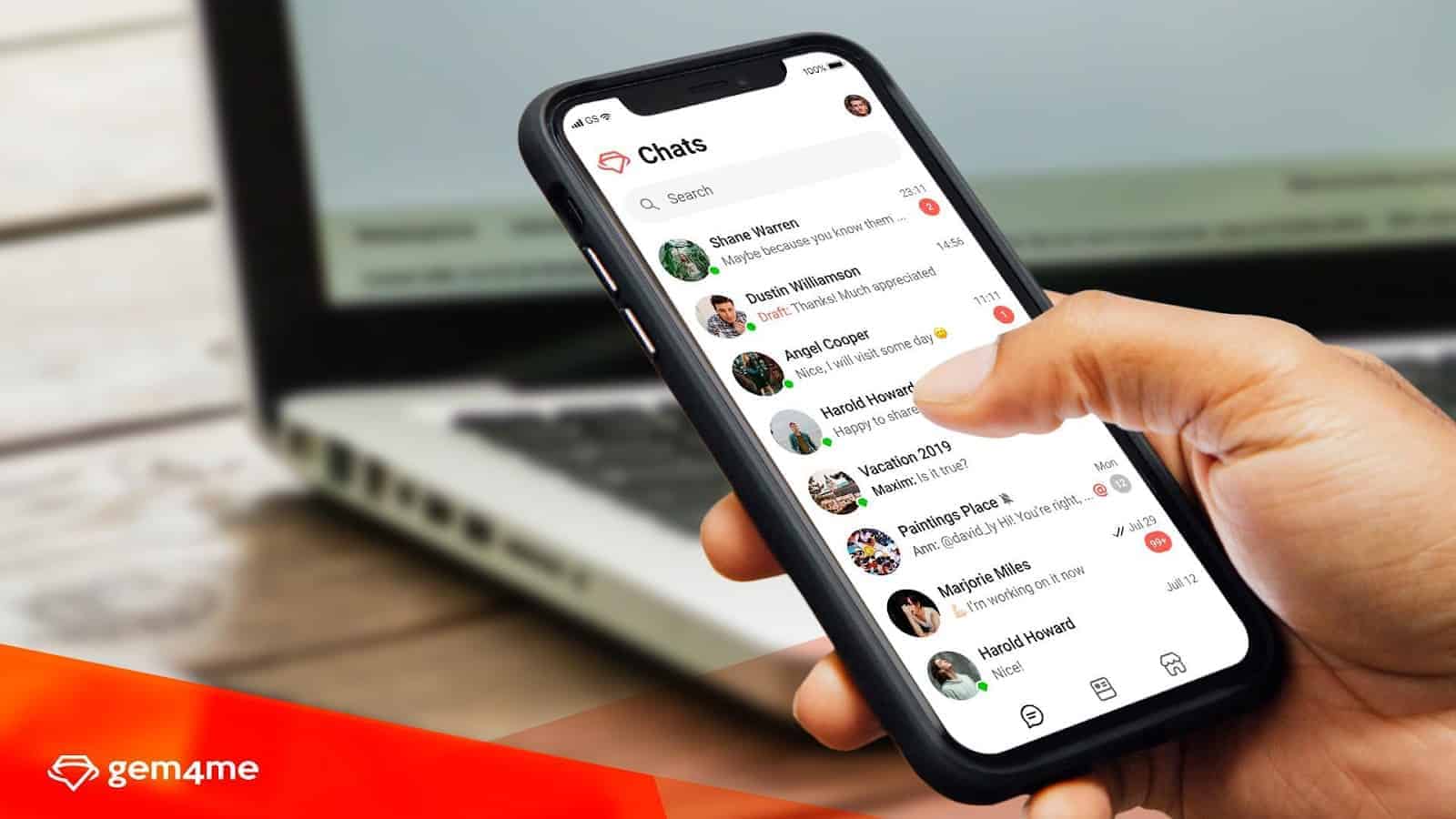 Gem4me on PC
Messengers are actively utilized in a variety of ways, be it for work, exchanging information, sharing files, or holding online conferences.
Desktop and web versions of Gem4me are easy to use for all these purposes while offering notable advantages, most importantly — the ability to stay productive and in touch even when the circumstances prevent you from keeping your mobile device on.
This is preferable compared to software like WhatsApp that requires your phone to stay online for you to continue working on your PC.
Video conferences
Online meetups with friends and family members have been a social norm for a while now. More recently, due to the massive shift towards remote work format, many meetings and conferences are also held via live streams.
One can even host large-scale events using video calls.
Gem4me is prepared to meet the increased demand — use it to hold an online event with upwards of 1000 participants, absolutely free.
Such a number of people joining at the same time may be a rare occurrence, but it is important to feel confident that you will not fall victim to technical limitations, either on the number of active users or when it comes to call duration. Most crucial of all, you can be certain that the next business meeting will not cost you a dime.
Moreover, the app allows for setting up moderated calls, an option that is especially handy for organizing official events.
MarketSpace
Another distinctive feature of modern communication ecosystems is the presence of a built-in marketplace. Gem4me's online trading platform is MarketSpace, and it is open to people from different countries.
The Gem4me marketplace is well-suited for a wide selection of goods and services offered by both entrepreneurs and regular users. Built-in automatic translation software facilitates finding common ground with vendors and customers who do not speak the same language.
Owing to this feature and the app's impressive geographical coverage, you can make deals with people from anywhere in the world. Functionality has been thought out to the smallest detail to provide a comfortable and safe trading experience: convenient catalogs of goods, acquiring bank support, fast and practical account registration.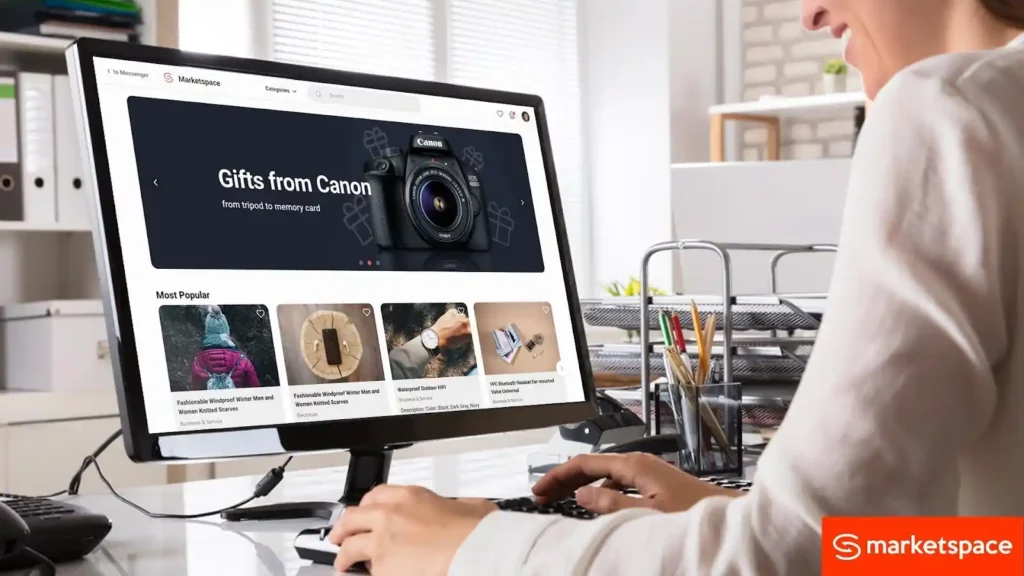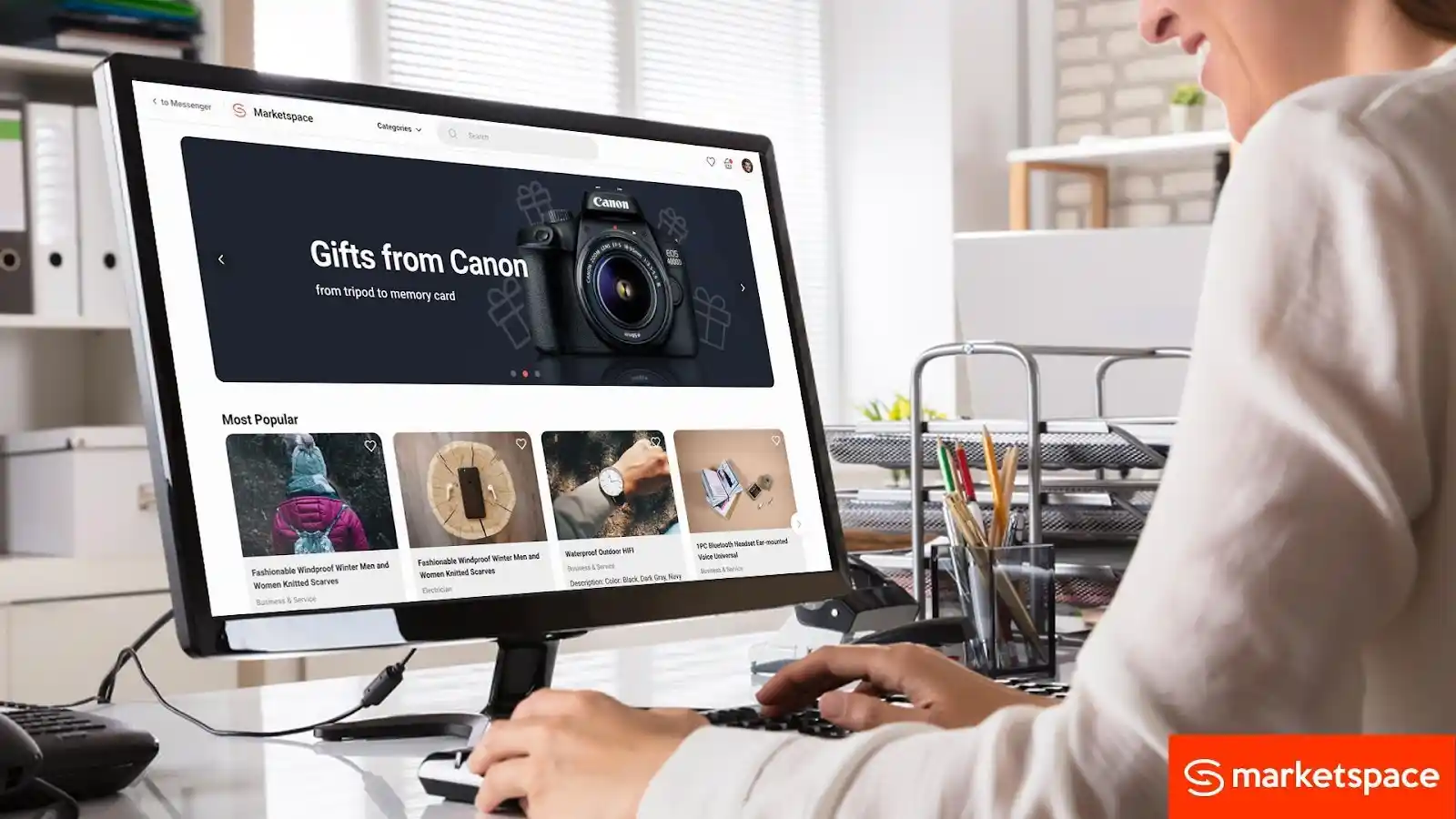 Specialized channels
In Gem4me, you can not only communicate with others but share content with a broad and receptive audience or subscribe to channels that cover your topics of interest. The messenger offers excellent opportunities for those seeking to start a blog or reach out to a new crowd of like-minded people.
While the app is still in the active development stage, there is no better time to seize the moment, find a niche, and lay a claim to internet fame!
Additional features
The developers strive to cover all of their users' needs, so Gem4me even comes with features such as a built-in text editor that enables aspiring authors to write and format articles and other full-fledged publications.
You will also be pleased with a sizable library of animated stickers.
The current generation is used to the freedom of choice when it comes to apps and programs. We are constantly hunting for services that best suit our sophisticated interests, looking up reviews from trusted sources, or trying new things for ourselves.
The latter is arguably the best method to go about things, so download and see what Gem4me can do for you today.
Have any thoughts on this? Let us know down below in the comments or carry the discussion over to our Twitter or Facebook.
Editors' Recommendations: