Misty Robotics wants you to have your own Rosie the Robot
Now, we just have to wait for the flying cars.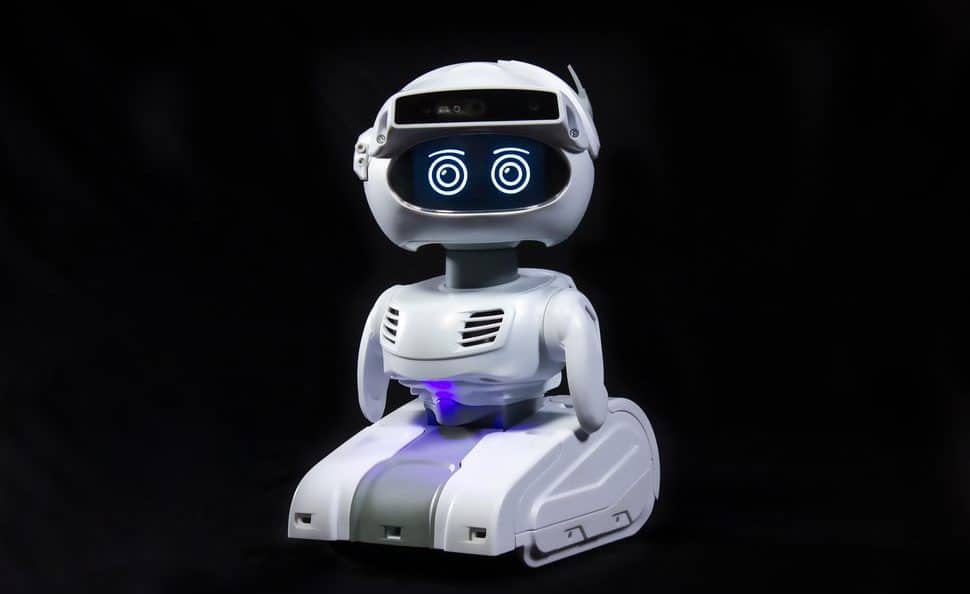 Almost all of us that grew up watching The Jetsons on Saturdays wanted two things – flying cars and our own personal Rosie the Robot. That second one is much closer to reality thanks to Misty Robotics and their Misty II.
Like Rosie, Misty Robotics hopes their robot pal will become part of the family. With a huge range of sensors and cameras on board, Misty II can do various tasks, from mapping a room to recognizing your face.
There's a lot of competition in this space, with Amazon reportedly working on a home robot, and other startups like Kuri, Pepper, and Buddy. With an ever-crowded marketplace, what makes Misty stand out?
Misty Robotics isn't just shipping a robot, it's also a full development platform for coders and the next generation of roboticists to create skills such as securing the perimeter of your home, mapping your rooms, or acting as a follow-along voice assistant.
As founder and Head of Product, Ian Bernstein says, "We definitely want Misty to do useful stuff for us, but she's also kind of like your little buddy."
Helping to create that bond with your robot is its personality. Engineers at Misty trialed over 200 eyes to find just the right ones for the feel they were after. Eventually, the robot will be able to recognize and respond to your facial expressions and tone of voice to adapt its behavior accordingly.
Bernstein sees a niche for Misty in the elder care sphere and hopes that experienced developers will look into this if they get a development unit. He envisions a skill created where Misty uses its computer vision model to recognize someone laying on the floor and to check if the person is okay. If they're not, Misty can phone for help.
Misty II is also built for modularity and expansion. You can swap in cupholders in place of arms, add a magnetic trailer hitch on the back, or even make your own Johnny 5 with an LED mohawk powered by an Arduino backpack. Further iterations will build on this modular concept, with the next Misty robot potentially being able to pick up items and move them around.
According to Bernstein, there's no specific time frame for when Misty, and her skill store, will be robust enough for home users to plug-and-play. He hopes it's not long off.
We're not sold on there being a market for home robots just yet, although, with the popularity of robotic vacuums and the like, the market might well be there for more featured robots. Many of the other robots on the market are in the $500 range, with the Pepper security robot that's aimed at businesses coming at $360 per month.
The Misty II robot is currently available for $2000, with a shipping date of February 2019.
Would you like a robotic butler? What is the first thing you'd get it (him? her?) to do? Let us know down in the comments.
For more tech and gadget news, check out:
Follow us on Flipboard, Google News, or Apple News