MOKURU card game hits funding goal at launch 
Will you become the next Trick Master?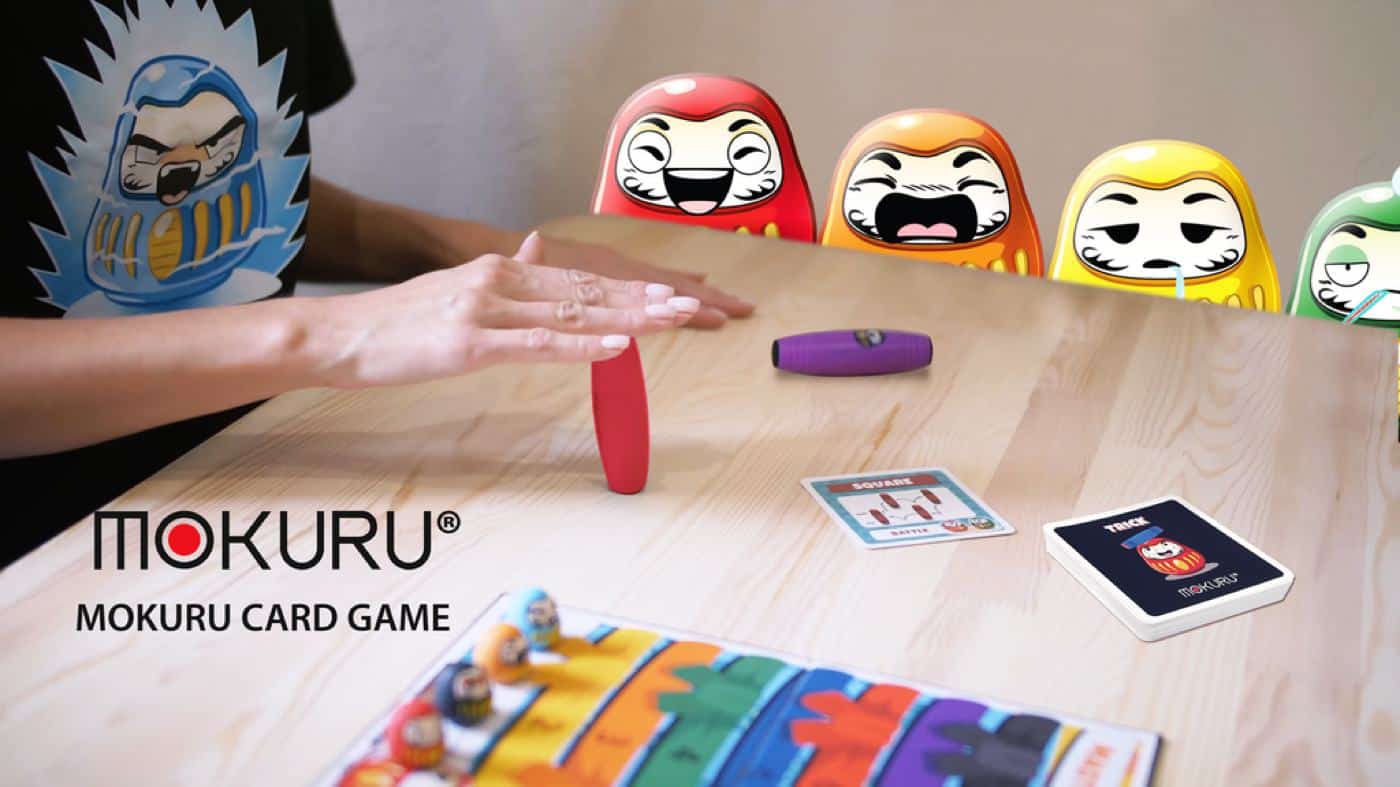 Back in February 2017, a new desk toy called MOKURU hit Kickstarter. Made from high-quality beech wood, the toy is a wooden stick that you can flip, roll and do tricks with. Within just 30 days, the campaign raised over $150,000 from nearly 5,000 backers. 
Over the last two years, the MOKURU team has kept track of the many tricks created from their players. Tricks range from the very basic level to complete master. From there, the idea sparked that this can be more than just a solo toy. In fact, you could challenge your friends. 
Now the team has introduced the MOKURU CARD GAME with its own rules, tokens and character designs aided by Italian graphic designer and illustrator, Valentina Fabbri. Just like their first campaign, it looks like this one will be a huge success. Within a few hours, the campaign was fully funded with well over 100 backers. 
MOKURU is very simple to learn and looks quite fun to play and you can turn up the difficulty just by restricting how many fingers you use to flip the Mokuru. 
Setting up the difficulty is the first step. Next, the first player in line draws a card from the deck. If they draw a trick card, they must complete the trick. On a success, they move forward on the board, if not they stay where they are. If they draw an action card, it can be used immediately or kept for later to help "turn the tides of the game."
Once a player has reached the "Black Belt" on the board, they can begin to pick from the "Master Trick Card Deck." The first player to complete just one of these cards, wins. 
The MOKURU CARD GAME is available starting at $25. You can pre-order it now on Kickstarter. 
Have any thoughts on this? Let us know down below in the comments or carry the discussion over to our Twitter or Facebook.
Editors' Recommendations: