Mokwheel launches Basalt, the world's first power station and Ebike
Meet the Mokwheel Basalt, the world's first all-terrain Ebike integrated with power station technology that lets you charge your devices.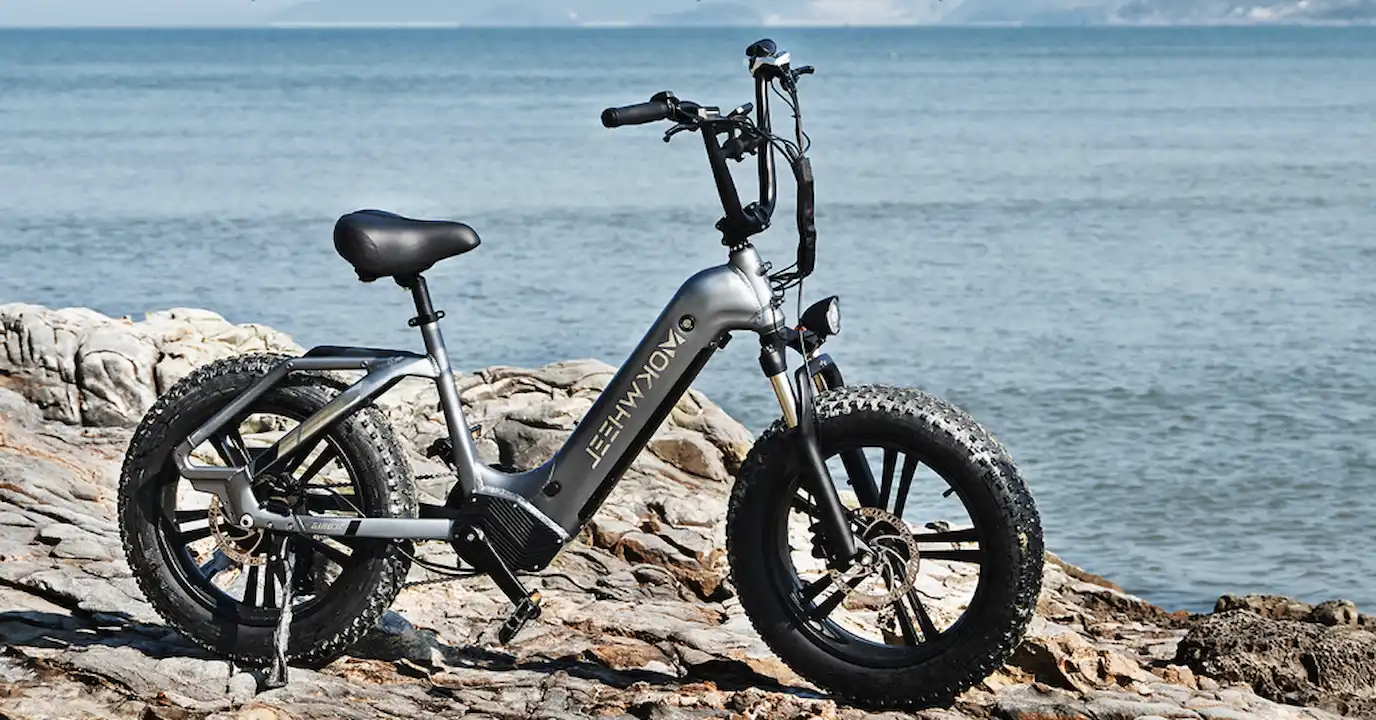 This month, Mokwheel is expanding its extensive line with a new all-purpose Ebike – but it's not just any ordinary Ebike.
Presenting, the powerful Mokwheel Basalt Ebike. This features integrated power station technology that the market has never seen before.
As an emerging company, Mokwheel is unveiling what will soon be the biggest hit in the e-mobility industry this year.
The new Mokwheel Ebike line starts with two models, step-over and step-through. Both will be compatible with power inverters and solar panels. It has excellent off-road performance and offers an extended range of up to 85 miles.
An epic, power backup Ebike with the latest technology and innovative features
Unlike most Ebikes, Mokwheel Basalt is a portable power station that takes you on a remarkable riding adventure.
Thanks to the unique inverter, you can redirect the electricity out of the battery to power up other appliances. Users can also recharge their devices directly from the bike!
Basalt is also compatible with solar charging to restore the bike's battery with sunlight and other appliances with renewable solar energy.
The Mokwheel Basalt is designed to allow users to travel without worrying about their devices running out of power; no need to carry heavy portable chargers anymore.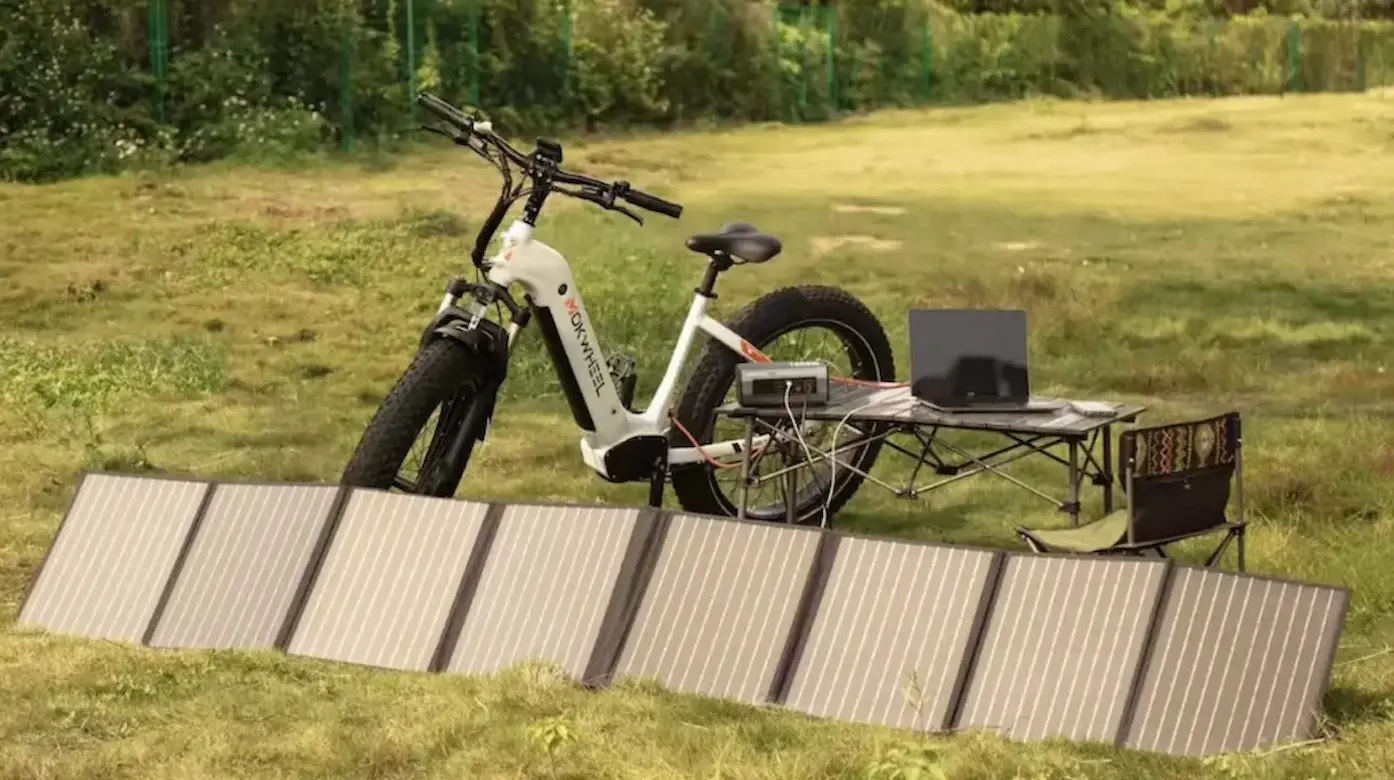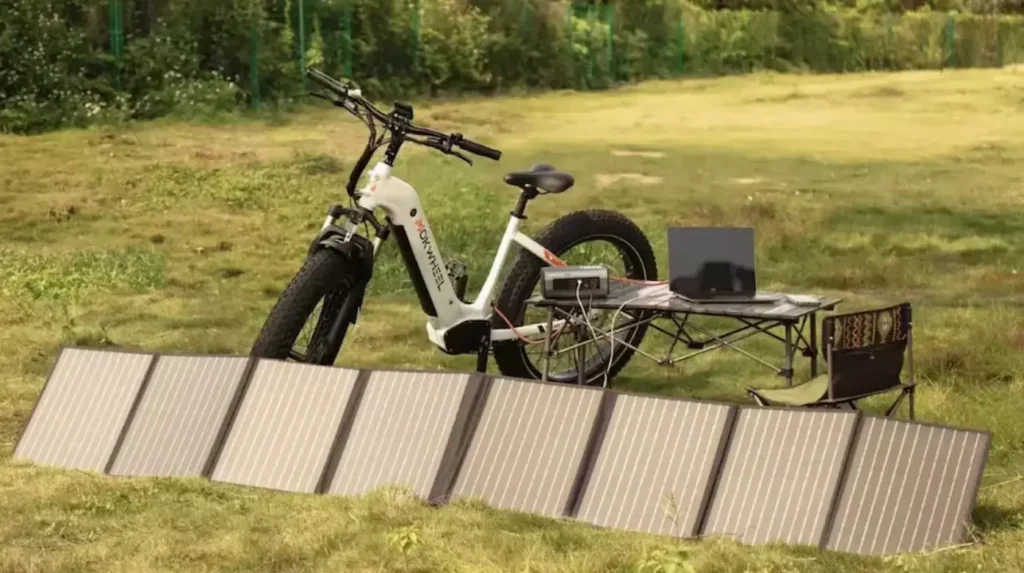 "Our goal is to be the leading force of revolutionizing intelligent transportation products to make the world more sustainable and efficient," the company said in a press release.
Basalt is an all-terrain Ebike with an upgraded aluminum frame. It comes with sleek construction supporting a payload of up to 400lb, making it user-friendly for all riders.
It is equipped with a powerful 750W brushless motor that delivers 85Nm torque and reaches a top speed of 28mph.
Mokwheel Basalt enables users to conquer the steepest hills of up to 20 degrees while ensuring maximum comfort.
The braking system, adjustable suspension, and tires
Experience full control of the Mokwheel Basalt Ebike with Tektro Auriga E-Comp hydraulic brakes. The remarkable braking system ensures fast power and helps riders control speed even on steep descents.
With adjustable suspension and two 26-inch fat tires, Mokwheel Basalt offers tremendous grip and mechanical stability. This, allows users to sail through tough terrain in most scenarios.
"Not only are we developing innovative electric bikes that are already on the market. But we want to overcome the barrier of making Ebikes smarter; bringing something new to the public that they have never seen before. We want to provide value to our customers and society," said Denny, CEO of Mokwheel.
Key features and specs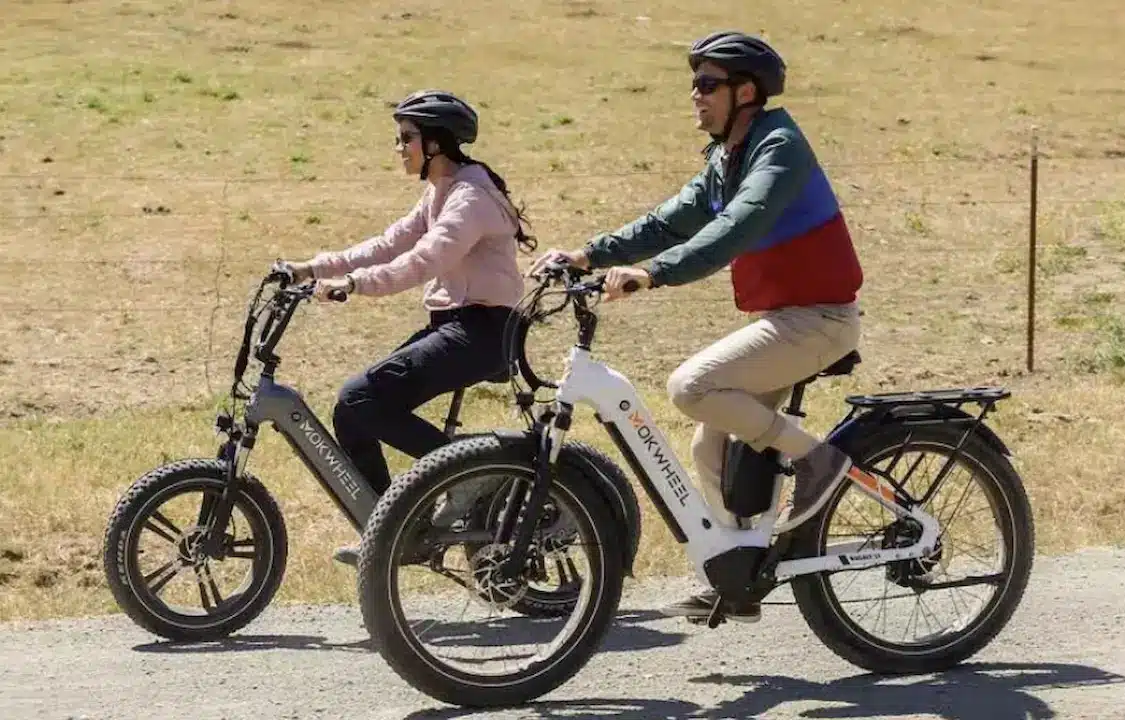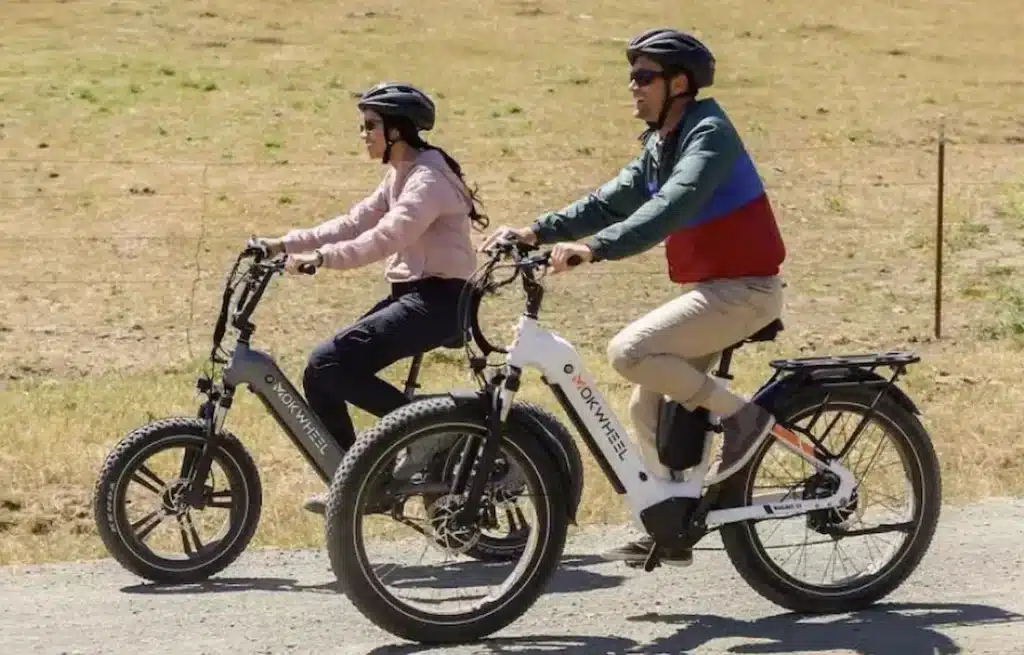 Utilizing the e-bike as a portable power station juices up all devices and appliances on the go.
Featuring Samsung/LG cells with BMS by Texas Instruments for the safest travel and more.
A massive battery capacity allows an extended range of up to 85 miles on a single charge.
Flexible and adaptive hydraulic front fork for smoothing bumps and improving off-road capability.
Features a powerful 750W brushless motor that delivers up to 85Nm of torque and a top speed of 28mph.
An upgraded 6061 aluminum frame provides ultimate stability and supports a maximum payload of 400lb.
The ability to customize different riding styles with pedal-assist and throttle mode.
IPX5-rated water resistance allows users to ride in most weather conditions.
Pricing and availability
The Mokwheel Basalt Ebike campaign kicks off in Jun. 26th on Indiegogo, a crowdfunding platform. Follow the Mokwheel Basalt campaign and turn on the notification to receive an early bird discount.
About Mokwheel
The founder of Mokwheel, Denny L, has been active in the electric mobility scene since 2014. With over 20 years of experience in product development, Denny understands the importance of quality control and prioritizes high-quality products.
Although Mokwheel is relatively new to the scene, it starts strong with charming, unique features. Just like ike their core product line, Basalt, the power station e-bike.
Other brands focus on putting parts together and sticking to a brand name. But Mokwheel creates its own and seeks to do things differently to bring products of value and trust.
It pays special attention to the designs and details of each product. The brand aims to bring imagination to reality and expresses gratitude for all the gifts nature offers.
The core of the team is made up of experienced R&D professionals and individuals; they help people commute faster, more conveniently, and with less effort.
Mokwheel strives to reach the hearts of consumers by offering exceptional products and services with honesty and transparency. Learn more about Mokwheel here.
Have any thoughts on this? Let us know down below in the comments or carry the discussion over to our Twitter or Facebook.
Editors' Recommendations:
---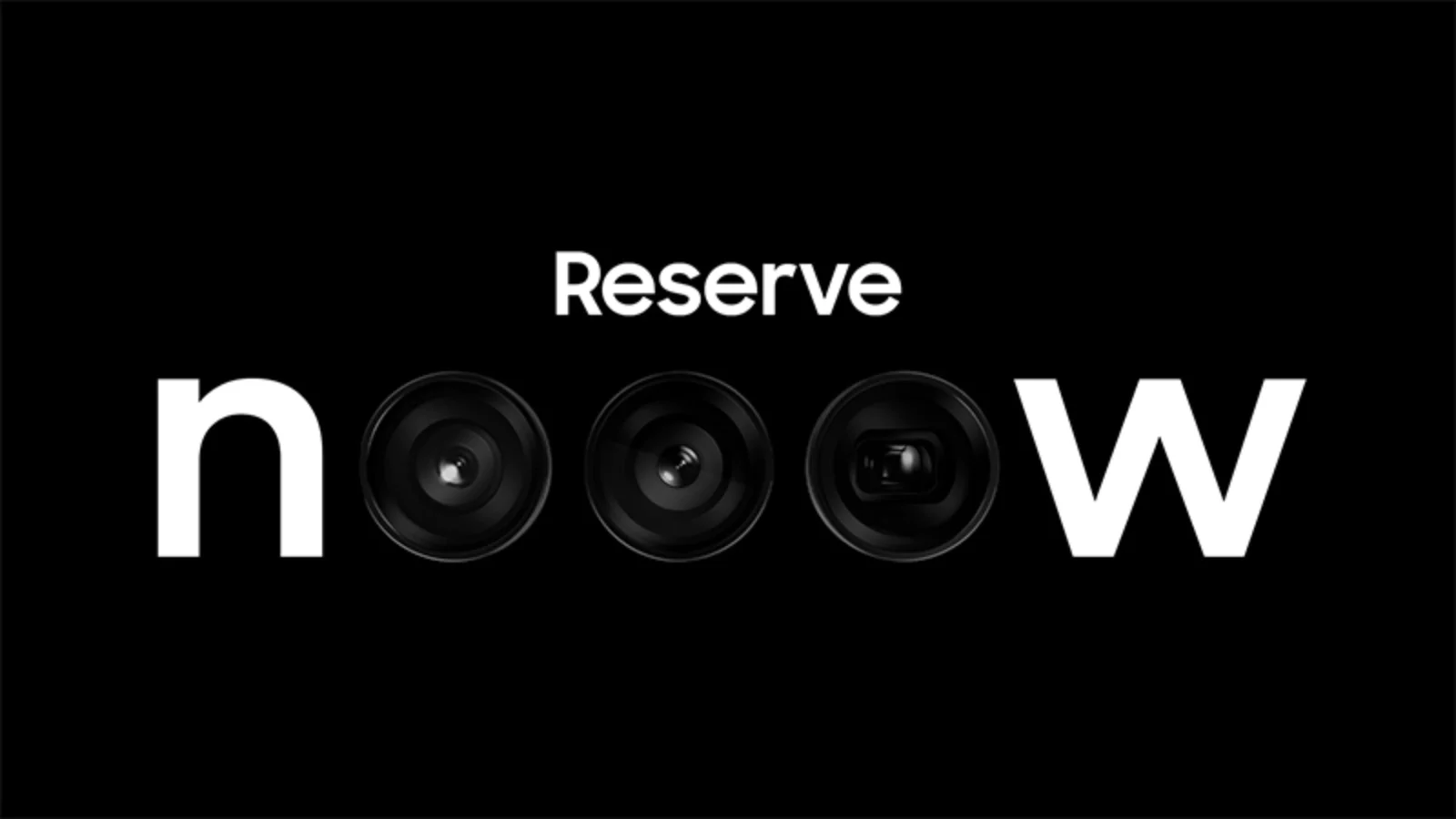 ---