MOZA's new AirCross 3 is a $469 foldable and transformable gimbal
The Moza AirCross 3 retails for $469 for the standard package and Professional Kit will set you back $649.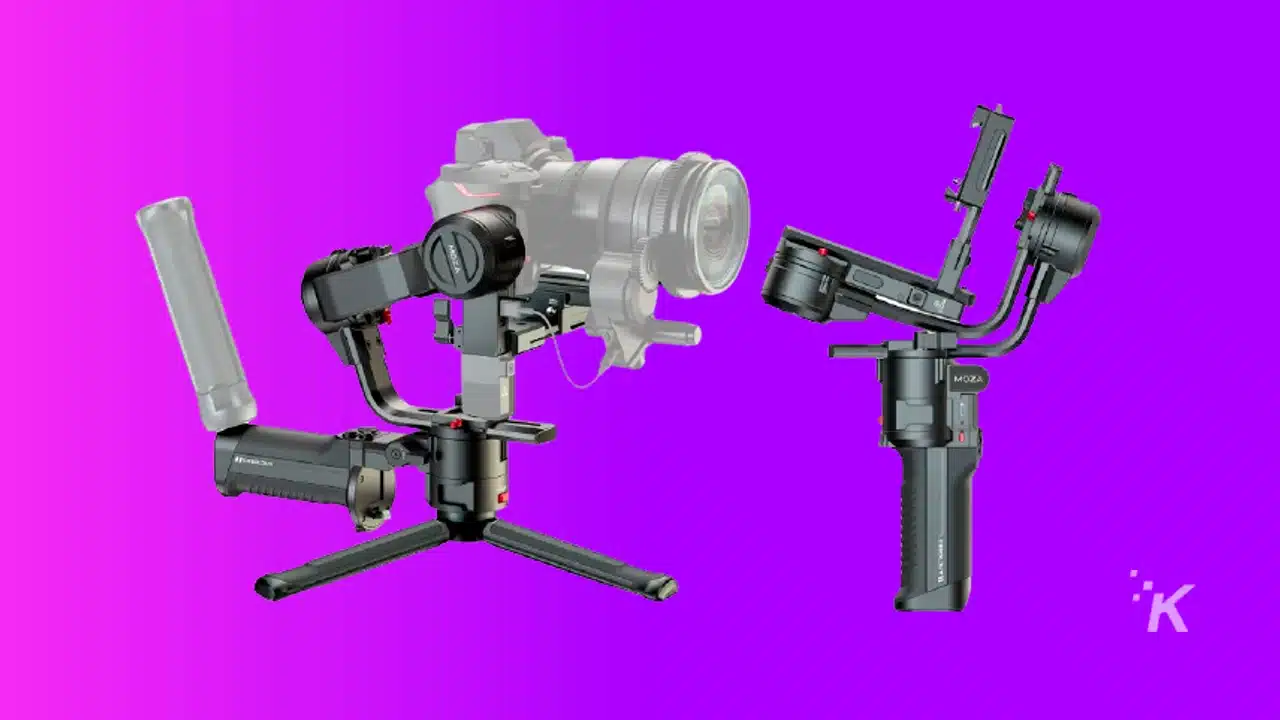 The AirCross 3 is a lighter and more compact gimbal that fits DSLRs and mirrorless cameras, adding a new member to MOZA's lineup of lightweight and compact gimbals. AirCross 3 allows easy travel, set up, and use with its new foldable design. 
With the MOZA Aircross 3, you get four gimbals in one. The AirCross 3's upright one-handed design continues to pack a punch among filmmakers thanks to Classic Mode, Sling Mode, Dual-Handle Mode, and the Grip Extension. The Classic Mode keeps your camera stable for upright pan and pan-tilt follow shots, while Sling Mode helps you get those low-angle shots you need. 
In Dual-Handle mode, filmmakers can use a vertical handle with one hand and a horizontal handle with the other. This allows greater control when capturing cinematic moments. Using the Grip Extension, you can seamlessly attach the AirCross 3 to the MOZA Slypod. By attaching the gimbal to the Slypod, you can turn your AirCross3 into a slider. 
When folded up, the AirCross 3 measures 9″x12″(10.63″x8.85″). This makes it easy to transport and store. With its impressively compact design, you can pack the AirCross3 down in a matter of minutes, making it easy to get ready for the next shoot.
In spite of its compact design, the AirCross 3 offers more power than before, thanks to its upgraded Deep Red algorithm and stronger motors. Despite weighing only 3.3 pounds (1kg), even with the tripod, and supporting rigs up to 7 pounds(3.2 kg), the AirCross 3 can handle most full-frame mirrorless and DSLR cameras. 
Thanks to its improved battery, the MOZA AirCross 3 can run up to 19 hours on a single charge. An external USB battery bank can also be used to charge the battery bank which has a capacity of 3500mAh. Videographers on the go and photographers wishing to capture time-lapse videos all night long will find this useful.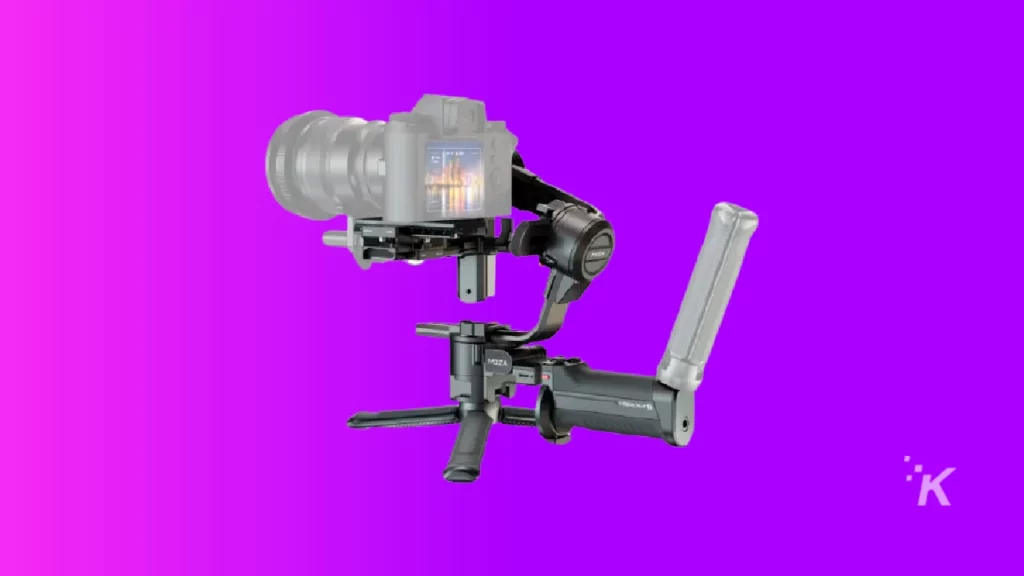 In addition to the improved metal design, the MOZA AirCross 3 provides a better motion response, making you feel like the gimbal is part of your arm. AirCross 3's motors have also been improved to use less power when not in use, so the gimbal can operate for longer periods of time.
Thanks to its Deep Red algorithm, the AirCross 3 provides much better positional control, behavior prediction, and idiosyncratic unlocking, so you can have greater control over your shots.
Through TikTok and Instagram stories, portrait mode has become increasingly popular. The new dual-layer quick-release plate allows MOZA to improve portrait mode shooting. Your camera and gimbal can become a social media machine without any additional accessories. As part of its UI design update, MOZA has made the graphic sidebar menu on the AirCross 3 much simpler and easier to understand.
The Moza AirCross 3 retails for $469 for the standard package and Professional Kit will set you back $649. For more information, check out the company's website here.
Have any thoughts on this? Let us know down below in the comments or carry the discussion over to our Twitter or Facebook.
Editors' Recommendations:
Just a heads up, if you buy something through our links, we may get a small share of the sale. It's one of the ways we keep the lights on here. Click here for more.