Netgear D6400 Review
With its good performance and price range, the Netgear D6400 is one of the top routers in the market.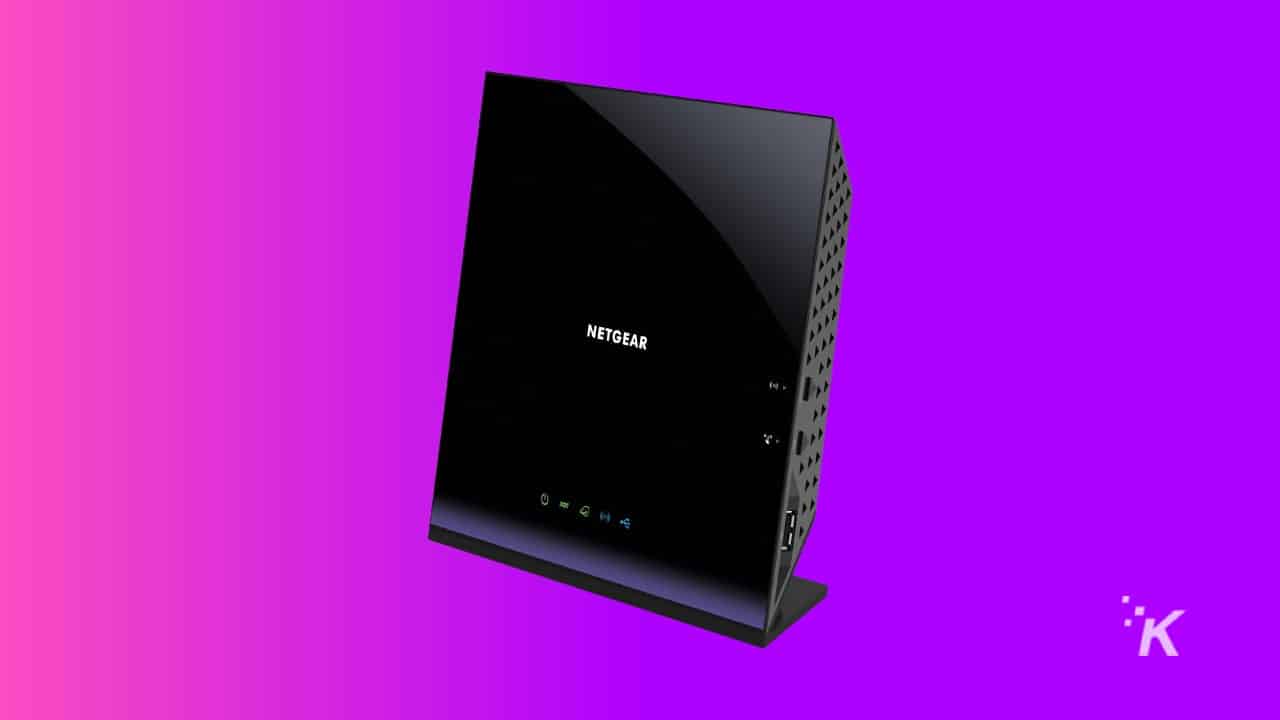 The Netgear D6400 is one of the most popular routers. Most of its reviews are positive, but can we trust the online reviews blindly? Of course not. it is better to read complete reviews of the products.
So, if you are thinking about whether to buy a Netgear D6400 router or not, you are at the right webpage. Given below is the complete review of this router for you. 
Netgear D6400 Specifications
One of the best things about the Netgear D6400 is that it is a wireless router. Secondly, it offers an ultra-fast speed because it connects to dual-band Gigabit Wi-Fi. This router makes use of an excellent technology called Beamforming+.
This technology makes sure to establish more reliable and stronger wireless connections. With it, there are fewer dead spots around the home network.
You do not require another separate hardware device from the service provider for this router. The most awesome thing about this Netgear router is it gives a great performance even if 10+ devices are connected. In addition, you can play games and stream videos. You are free to connect as per your choice as it ensures reliability and security.
| | |
| --- | --- |
| Model | Netgear D6400 AC1600 |
| Radio Bands | Dual Band, 2.4GHz & 5GHz |
| Antenna | Dual-Band |
| Size | 191x65x198.5mm |
| Ports | 1 WAN 2usb |
| Wireless Security | WPA-PSK, WPA2-PSK |
| USB | 2x USB 2.0 |
Netgear D6400 – A Passionate Look with Attracting Design
Usual routers are typically not the best-looking devices in the market of gadgets. However, if the router works well, it is oblivious that you do not give it much thought. The only thing that makes you furious is when the Wi-Fi or Internet connection gets disconnected.
The worse moment is when you have to reboot the router to make it work. According to most customers, they have not encountered such a problem with the Netgear D6400 AC1600 router.
The outlook of this router is quite wonderful. You would make efforts to keep it away from direct sight. Most importantly, this router provides a highly stable connection with multiple devices in comparison to other routers. Therefore, there does not seem to be any reason to get furious because of this Netgear router.
Netgear D6400's front side looks similar to a mirror. This is because it is very reflective and also, it accumulates fingerprints easily. It is quite like a usual smartphone screen. When it comes to the top, this router has a luminous purple band there.
This band does not have any function in reality. However, it enhances the black outlook and design of the router. All in all, this Netgear router has an awesome exterior.
Netgear D6400 Features
Netgear offers routers that are a bit more affordable in comparison to most other DSL routers. There are 5 Ethernet ports inclusive of a WAN port. All these ports are needed at the time when you switch your Internet Service Provider.
Also, you are free to use these ports for connecting any external modem too. It is excellent that Netgear provides both a WAN port and a standard RJ11 DSL connector in all its routers.
There are various great features in Netgear AC1600. The highlight is of course the key features it offers. However, for keeping this router in a low price range, some features had to be eliminated. Both the USB ports (the rear one and the side one) are USB 2 instead of USB 3.
This Netgear router has a 3×3 MIMO 802.11ac which offers a great speed near 1300 Mbps. In the contrast, it only supports 300 Mbps on the 802.11n. This router offers the memory of 128 MB with a dual-core processor and a ROM of 128MB.
Netgear has developed an app for its users. The app is named Genie software. It will help the users in managing all the features and the settings accurately with a smooth interface. This application seriously makes using the router so much easier.
On the home page of the app, there is an overview of all the features and usages. For instance, wireless network, DSL connection, parental controls, network, and attached USB storage overview. Also, it is quite easy to set up a shared folder on the attached drive.
Netgear D6400 Performance
The performance of this Netgear router makes it stands amongst the top routers available in the market right now. The wireless connection speed of this router may seem underwhelming at first but it picks up soon. Once a connection is properly established, you can expect a high speed and good response time.
The Final Take
With its good performance and price range, the Netgear D6400 is one of the top routers in the market. The speed lovers will like it more than others. It is the right router for people who transfer a lot of data on the daily basis. Overall, this router comes at an affordable price and it is most likely well-suited for use at the office or home.
Have any thoughts on this? Let us know down below in the comments or carry the discussion over to our Twitter or Facebook.
Editors' Recommendations: