NetSpot: This app tells you how bad your WiFi really is
NetSpot is the only professional app for wireless site surveys, Wi-Fi analysis, and troubleshooting on Mac OS X and Windows.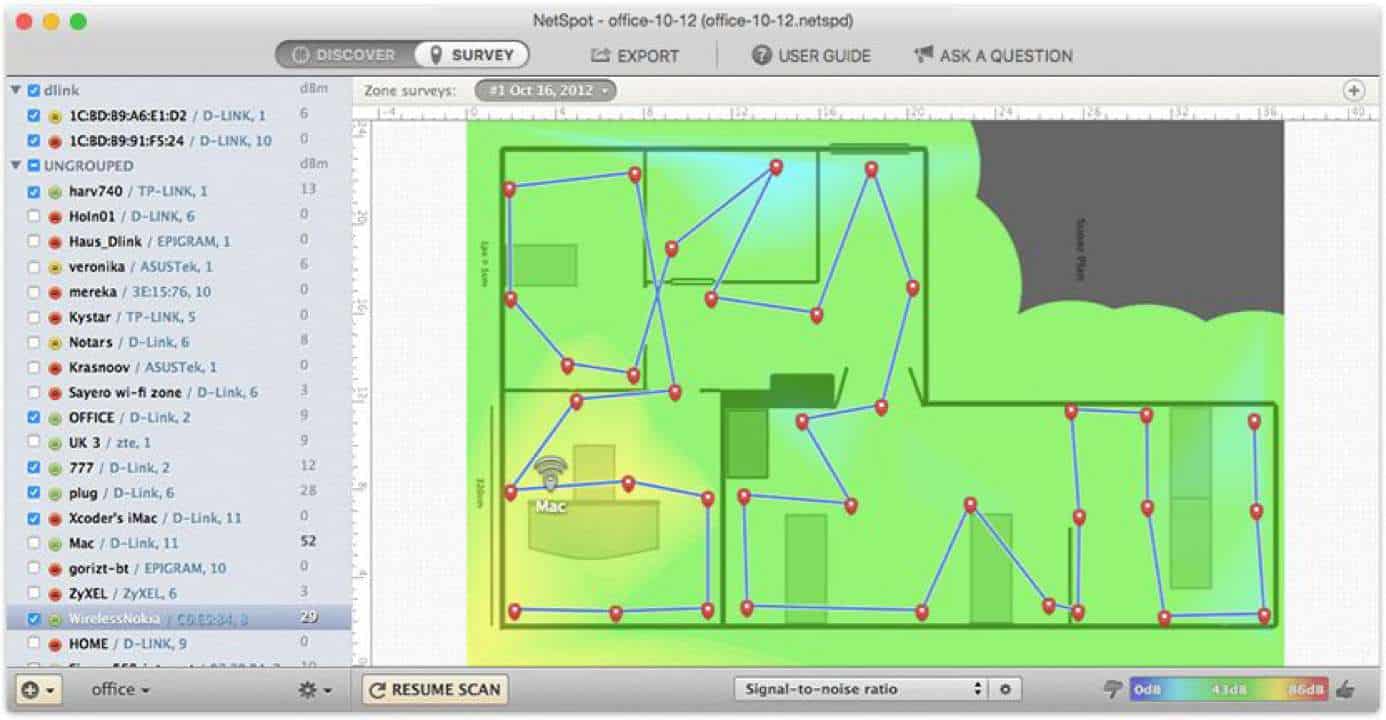 Are you having trouble with wireless connectivity? The radio frequency behavior of a hotspot should be thoroughly checked. Comprehensive research is also needed in order to optimize the coverage of a Wi-Fi network. NetSpot is a wireless survey tool that can assist you in getting the information needed to resolve network issues.
Read on below to see our review on whether NetSpot is worth giving a try or not.
What does NetSpot do?
It analyzes your Wi-Fi coverage: You can upload an area map or floor plan of your property with just a few clicks. Start by pinpointing your location on the map. NetSpot will then measure the wireless signal immediately. You can gather Wi-Fi data in the area by just moving around.
It helps you get a clearer picture of your wireless network: The hotspots of a wireless network need to be strategically placed and correctly positioned to become effective. The Wi-Fi map created in NetSpot makes it possible for you to see dead zones that don't have coverage. You can change the load of channels to maximize their use.
It helps you develop and troubleshoot your wireless network: The survey data and map produced in NetSpot will make it easier for you to create a detailed plan of your wireless network. You can check each channel separately to check signal-to-noise ratio. Once you identify the issues, NetSpot can provide automated expert advice on how to resolve them.
Pros and Cons of using NetSpot
Pros
Versions are available for both Windows and Mac users. You can get your work started immediately no matter what OS your gadget is using.
The analysis for Wi-Fi security analysis becomes easier. NetSpot offers several security benefits such as removal of false-positive intrusion alerts, detection of unauthorized workstations, avoidance of cross-channel interference, and elimination of a rogue access point.
The user interface is clean, simple, and easy to use. Various information such as SSID, Band, Vendor, Type of Security, Noise and Signal Strength is displayed in a list that is easy to digest. You'll be able to save time looking for the best network that you can access. You don't need to be tech savvy to enjoy the software.
Cons
The free trial version of this software has some limitations. Its main shortcoming is the number of zones allowed for each project. Free users can only work on one zone. The free trial version also doesn't have an expert discover mode. Only fifty data points can be shown for each heat map, unlike in the Pro version where it is unlimited.
The Pro and Enterprise versions are quite pricey at USD 149 and USD 499 respectively.
The mapping feature isn't quite beneficial if you're using a desktop.
The verdict: NetSpot is useful and worth giving a try
NetSpot is a useful free app, despite some features being available only to the Pro and Entrepreneur versions. It is applicable in different areas, may it be in school, office or home. Laptop owners who wish to scrutinize and improve their wireless network should definitely download and have a copy of this app. To learn more, click here.