New phones coming in 2019 & what you should with your old phone
Buying a new phone should not mean that the old one should go to waste or be thrown away.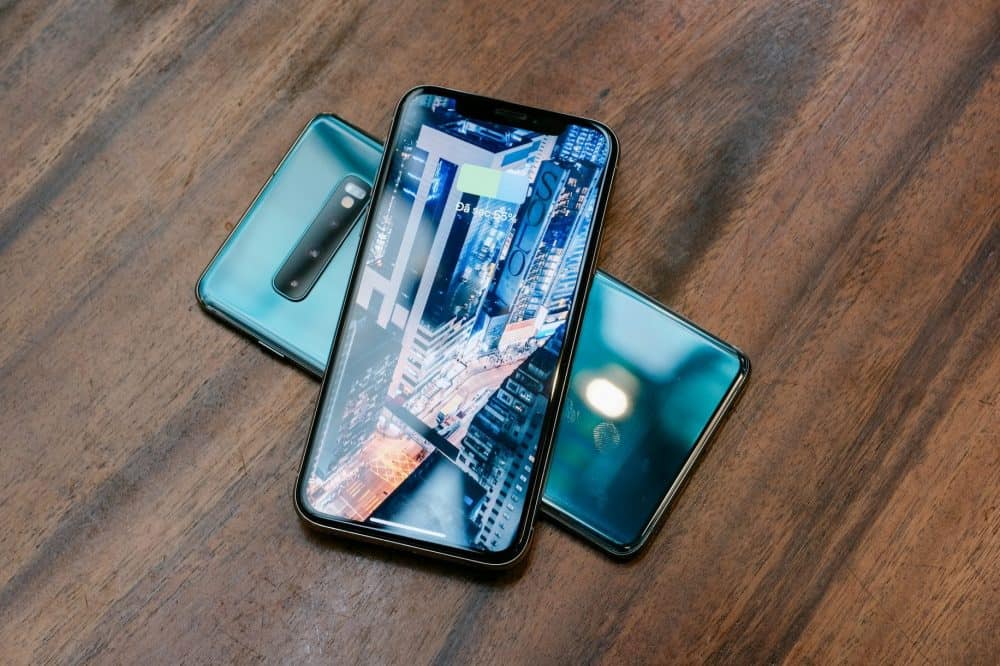 2018 was a great year as far as smartphones are concerned. There were some great releases, that really wowed the tech community. But based on recent indications, 2019 might prove to be much better than last year.
Tech pundits expect mobile companies such as Apple and Samsung to start to showcase their next generation of smartphones at any moment now. These are gadgets that are expected to be sexier and sleeker than those released in previous years. The following is a look at some of the new phones expected in 2019:
iPhone
Apple never ceases to amaze when it comes to updating and upgrading their iPhone line. In 2019, you can expect to see the successors to the XS, XS Max, and XR. Leaks popping up online indicate that the manufacturer may opt to go with three camera sensors at the back in what appears to be a very big module.
Additionally, there are reports that the new series could opt to use the 3D camera sensors recently introduced by Sony. The new line of cameras is capable of measuring distance, making them an interesting feature to have on a phone.
A recent report from Bloomberg has indicated that Apple has no intention of introducing phones with 5G network capabilities this year. So if this is something that you were looking forward to, you may have to consider opting out of this year's iPhone.
However, there is still good news on the Apple front as it is expected that the company will introduce a phone with a bigger battery capacity. The XS had a huge 4,000mAh battery, making it the biggest battery ever from this manufacturer.
Samsung Galaxy
Samsung has regained its adventurous spirit once again, which is good news for its fan base. The Samsung Galaxy Fold provided great proof of this fact. The phone looks like two phones that have been stacked on top of each other.
Fold comes with a 4.6" display which later opens up to provide a 7.3" display that can only be equated to the displays found on tablets. This is one phone that you will need to see for you to believe the hype surrounding it.
It comes loaded with 12GB RAM and a 7nm processor. Its onboard memory comprises of 512GB memory. The battery is huge as well and has a 4,380mAh capacity.
OnePlus 7
The OnePlus 7 is another phone that all phone enthusiasts should expect to launch soon. Industry insiders indicate that the phone may be launched as soon as May 14, although this date is not yet confirmed.
Current leaks indicate that the handset will not have a visible camera on the front, punch-hole, or notch. Additional leaks suggest that the OnePlus 7 may come in three different models. This will include a Pro 5G model and Pro edition.
It is expected that it will come with a 1080p display and probably a Snapdragon 855 processor. The pro editions may come with a better refresh rate than previous models.
What to Do with Your Old Phone?
Just because you have upgraded to a new, sleeker, and a flashier phone does not mean that you should do away with your old one. Do not let it collect dust in your toolbox or junk drawer. Use the following tips to put it into good use:
If the old smartphone is still functional, consider using it as a backup or burner phone
Avoid the hassle of having to disconnect your smartphone when leaving the car by using the old as a GPS device or car stereo
Sell it online or donate it to a good cause
Buying a new phone should not mean that the old one should go to waste or be thrown away. Apart from the above tips, you can also consider recycling the old phone. Major manufacturers, e.g., Apple will gladly recycle the phone for you at no extra cost.
Have any thoughts on this? Let us know down below in the comments or carry the discussion over to our Twitter or Facebook.
Editors' Recommendations: