Newest technologies you'll see at trade shows
With the new developments in technology used in trade shows, exhibitors can expect an increase in sales and return on investment.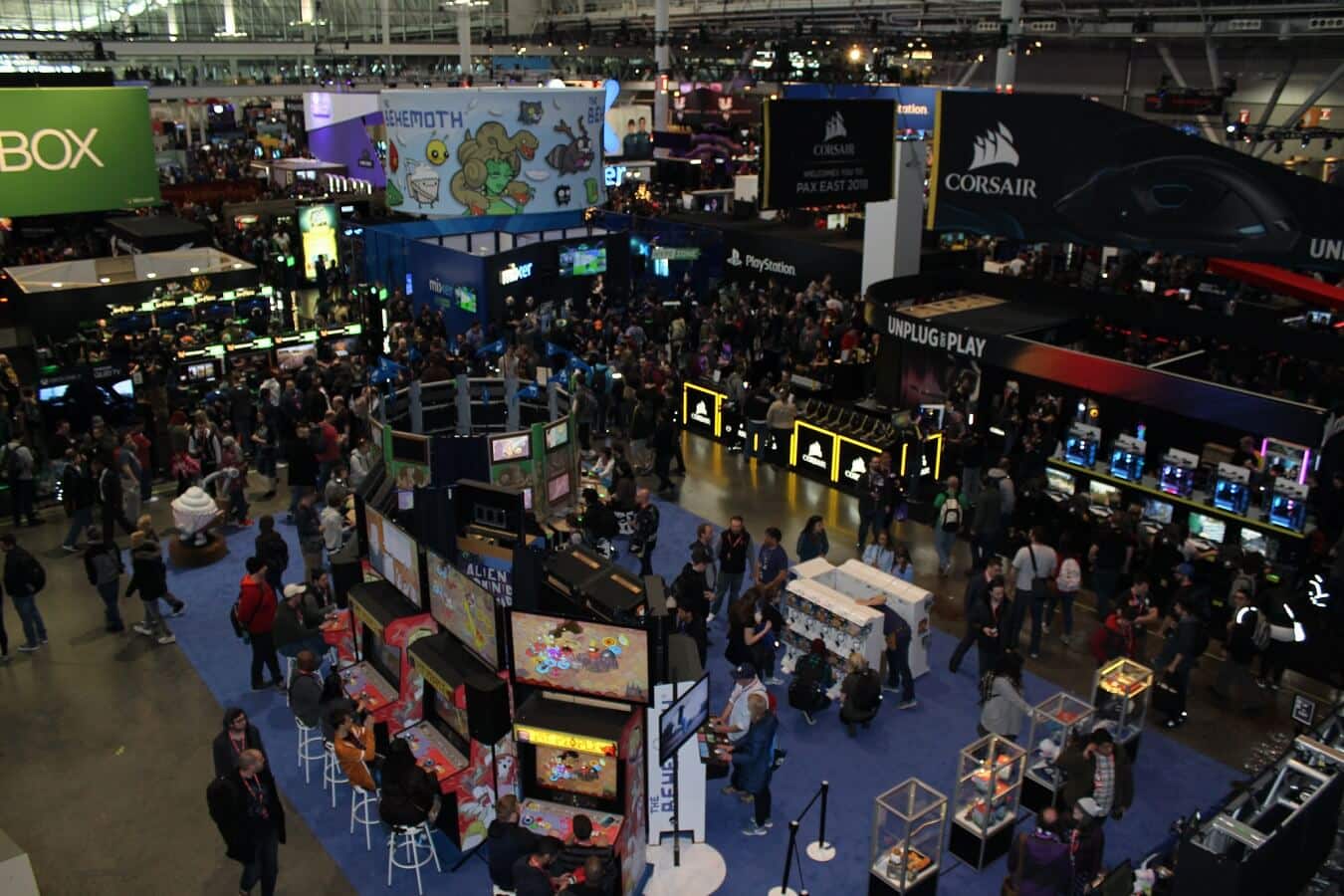 Tradeshows and exhibitions offer businesses an opportunity to cement their position in the market. It is an avenue for generating high-quality leads, boosting brand awareness, and fostering strong relationships with consumers.
For instance, using a promotional flag can drive returns by engaging attendees in unique ways and promoting awareness. However, for exhibitors to benefit from tradeshows, they have to do more than showing up and displaying their products. Technology is leveling the playing field for all types of businesses in events. What kind of technologies do you expect to find in tradeshows?
Video walls
With every exhibitor trying to stand out and attract attendees to their booth, you will hardly find standard monitors in exhibitions. A video wall makes it possible to display images on large screens. The seamless images are eye-catching and draw in foot traffic. While video walls outshine standard monitor displays, exhibitors can make it even better by using LED video walls.
With LED technology, you can view the screen clearly from any part of the room. Therefore, it provides excellent visual communication while adding vibrancy to the event. Besides, most LED video walls are custom made; they can fit the entire length of the walls, and they come in different shapes.
Augmented reality and virtual reality
Tradeshows are meant to introduce the product to consumers in a new light. Therefore, they need to see and experience the product on display. Nowadays, exhibitors utilise augmented reality and virtual reality to convert foot traffic into leads. The technologies allow them to create an immersive experience.
With virtual reality, the attendee becomes part of the story by experiencing the product first-hand. VR not only attract leads to a booth, but they also provide useful information about a product that you may not find on the websites. AR and VR technologies are also helpful when promoting products that are too large and cannot be brought to the event. The attendees can view the items in 3D images and learn a lot about the product without seeing it.
Social walls
Social walls allow exhibitors to display customers' opinions and comments about a product. It is quite effective in building excitement and encouraging discussion. For instance, the exhibitors can display a live feed of Facebook comments about the event. Alternatively, they can show user-created content from Twitter by displaying tweets made using the event's hashtag.
Event attendees will feel part of the exhibition if they see their tweets or comments on the social walls. The use of this technology in trade shows is expected to increase since most customers spend time on social media. The attendees are likely to ask questions, comment, and air their opinion online. It will also keep the interaction alive long after the tradeshow.
Touch technology
Trade shows no longer create generic experiences. Instead, they focus on one-on-one interaction with the attendees. Therefore, you can expect to find interactive touch screens in tradeshows. The touch technology ensures guests get tailored presentations and experience. Attendees are prompted to enter data, which is used to customize the exhibitions according to their needs. Interactive touch screens form deep connections and a strong relationship with customers. It also ensures the brand addresses their needs.
Mobile apps
Mobile applications have been a buzz for a long time. It is no surprise that exhibitors are adopting their use in tradeshows. Nowadays, tradeshows create apps to be used during the event. Mobile apps can work similarly to a promotional flag by guiding guests to the exhibitor's booth. The use of geo-location can assist attendees in finding the exhibitions stands. Exhibitors can also use mobile applications to send push notifications to attendees.
Wearables
It is common to get a nametag or a wristband when you attend a tradeshow. The only difference with the traditional badges is the data collection technology incorporated in the tags. The Radio Frequency Identification (RFID) technology collects data by connecting to the exhibitor's device using radio waves.
The RFID is often used to check-in attendees and gather personal data, including attendee's behavior and wait times. The information is useful in creating personalized marketing strategies. RFID can also work as a virtual credit card enabling the event to go completely cashless. Wearables promote high levels of engagement through personalization and seamless interaction.
Technology has been effective in promoting customer experience before, during, and after an exhibition. With the new developments in technology used in trade shows, exhibitors can expect an increase in sales and return on investment. However, the exhibition budgets are higher, depending on the technique utilized. Exhibitors running small businesses have access to affordable options. Therefore, there is no excuse for skipping on technological advancements in your next tradeshow.
Have any thoughts on this? Let us know down below in the comments or carry the discussion over to our Twitter or Facebook.
Editors' Recommendations: