NEWOLDSTAMP turns your email signature into a marketing tool
In short, a corporate email signature is a low-cost tool that guarantees you exposure to a large target audience.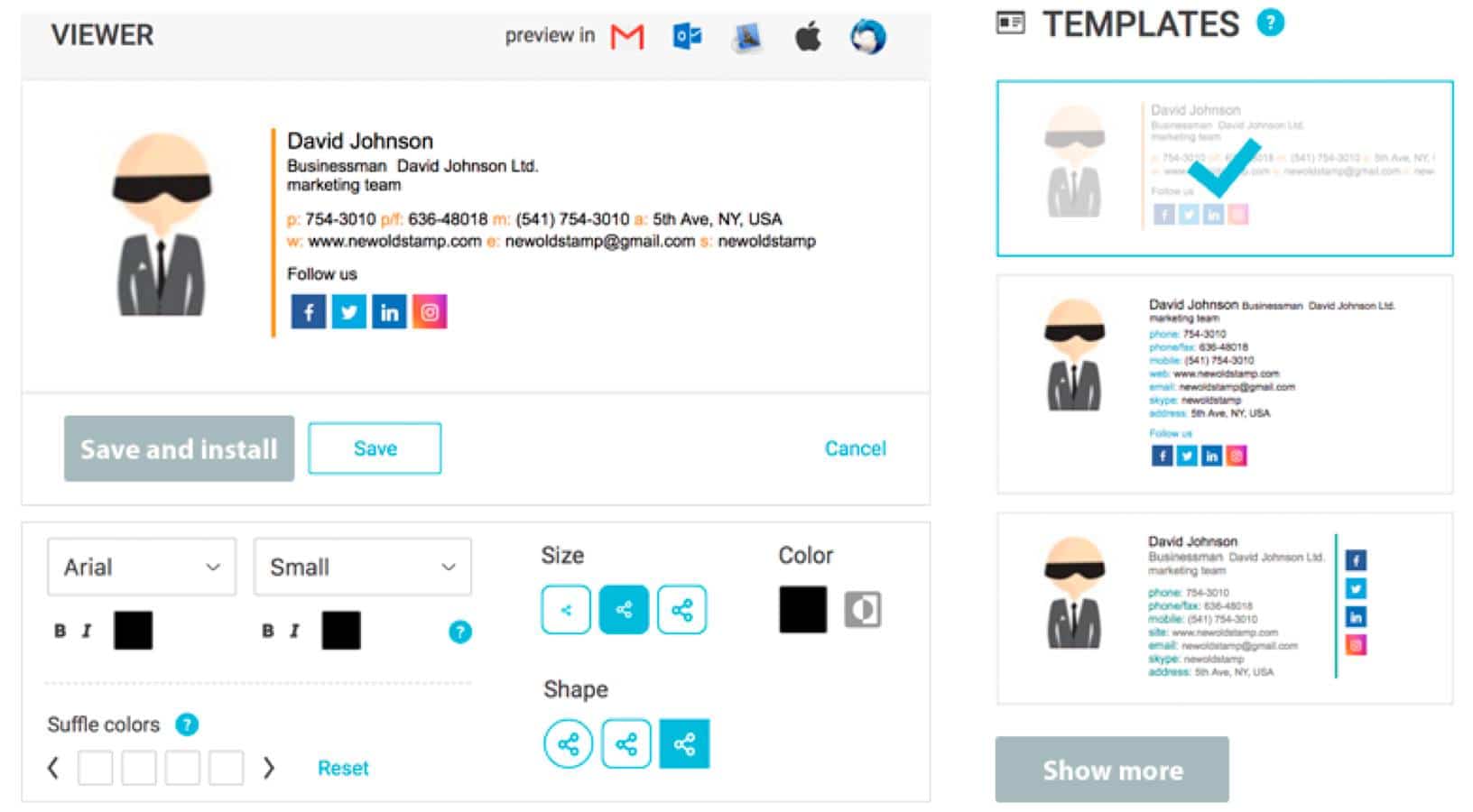 Today the email signature is a significant part of corporate identity, even though many businesses often underestimate it. A consistent email signature reflects the character of an organization and adds value to the corporate electronic communication. NEWOLDSTAMP is a professional signature generator that is aimed at helping you boost your business KPI's and take advantage of the extra features, such as built-in analytics.
How to Create a Professional Email Signature with NEWOLDSTAMP:
Creating a signature with NEWOLDSTAMP is easy and straightforward. Log in to your account, go to the dashboard and build your new signature with these simple steps:
Fill your signature with necessary information like name, company, title and contact details. Select from a variety of font styles sizes and colors for each line.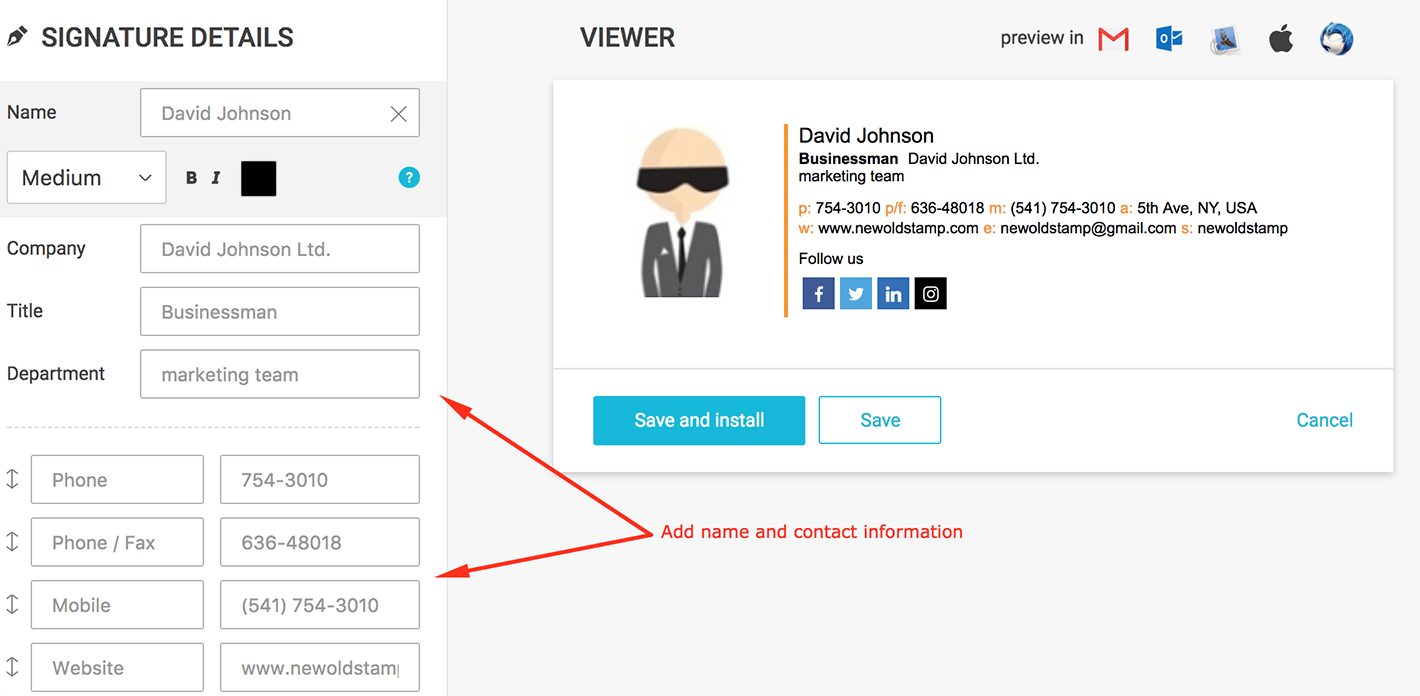 Upload your photo or company logo to make the signature more appealing..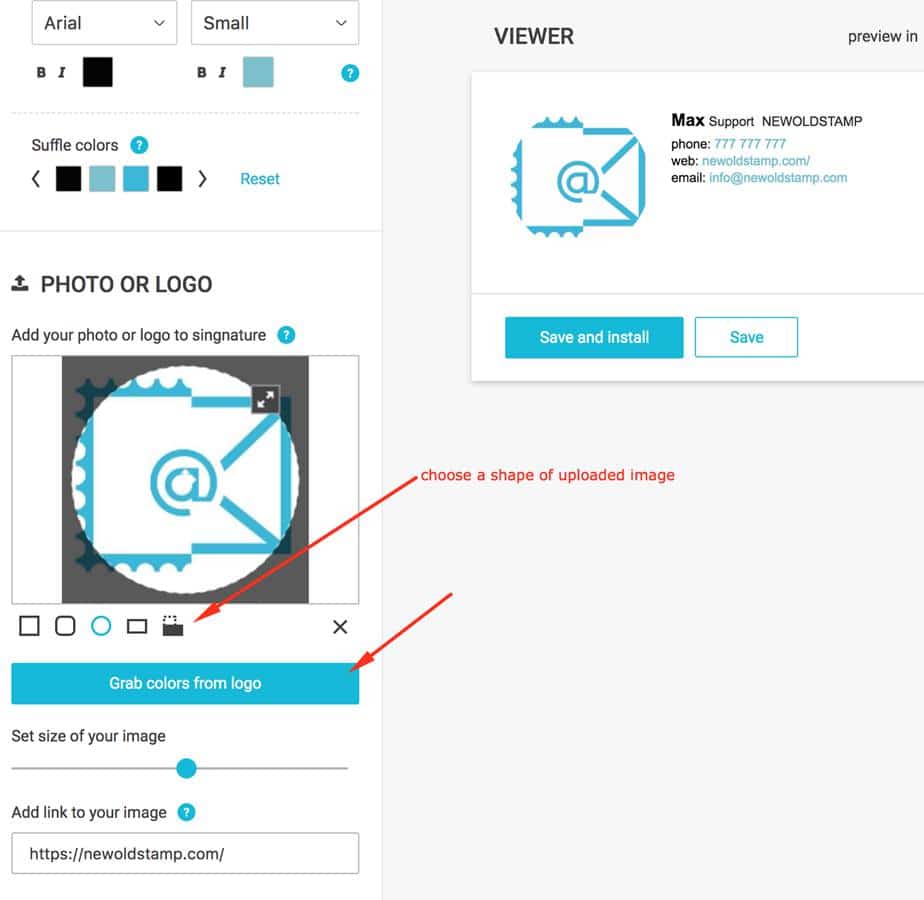 Add social network links and find a suitable signature template.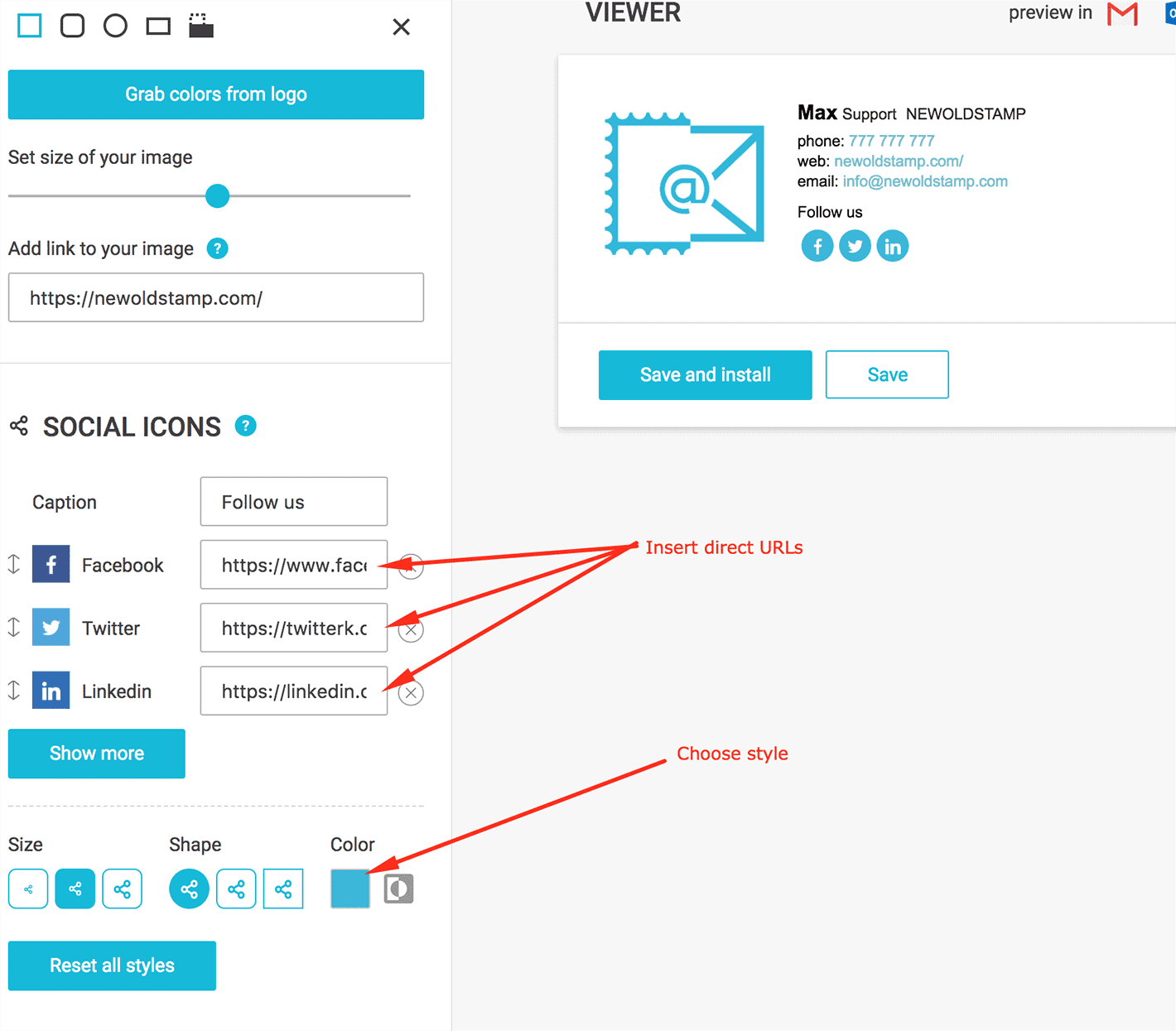 Upload a promo banner to advertise your next marketing initiative or choose any of the ready pre-sets.

Save the changes and proceed to install the signature.
A convenient dashboard will guide you through the process to help you get the most from your signature. Central management system allows to create signatures for your employees or send them a unique link which they can use to create a signature themselves. The last one is particularly convenient for big size companies.
The Marketing Potential Behind Email Signature Elements
The email signature is not only a mean of communication but also an effective marketing channel that can be targeted and controlled. NEWOLDSTAMP recommends keeping these essential elements consistent to fit your business needs and the outcome may surprise you.
Logo and Corporate Colours. Aligning a signature with your company's corporate style increase brand awareness and make your business more recognizable. The visual setting of the signature is as important as ever.
Interactive Social Media Icons. A variety of social media icons will allow you to bring to light all your social media pages, increase the engagement and grow the number of followers.
Interactive Banners and CTA buttons. Run banner campaigns when you want to introduce a new product or service to the world. You can also use banners as a way to inform about special offers or seasonal discounts. If the correct message is displayed on your email signature, you can be sure it will get the attention of a large audience.
Links to Your Latest Content. Increase traffic and improve SEO by directing the audience back to your website blog or other publications. It ensures your content promotion to the right target audience.
Built-in Analytics. This feature is particularly useful for tracking the results of your campaigns. Get data on views and clicks and improve your CTR rate by optimizing the signature and enhance email signature marketing campaigns.
In short, a corporate email signature is a low-cost tool that guarantees you exposure to a large target audience. Furthermore, the larger your company, the more essential the email signature channel becomes.
NEWOLDSTAMP was created to provide you a smart combination of relevant attributes and features to enhance the visibility of your business. When used correctly it can be a compelling marketing opportunity that secure constant company's presence in the industry.