NFS on the blockchain: How DeathRoad is building a racing metaverse
Capitalizing on this popularity of gaming, the entire DeFi ecosystem could be bracing for mass adoption, taking us a step closer to a decentralized future.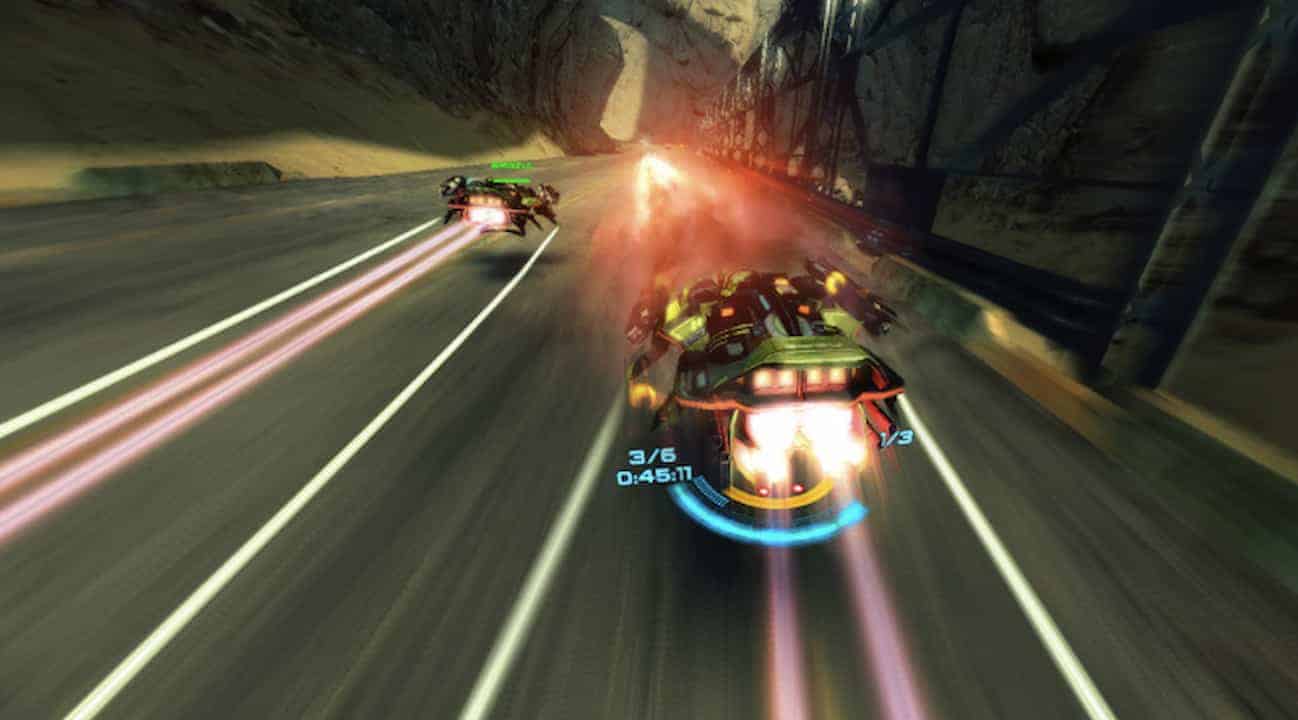 Need For Speed, a.k.a. NFS, is undoubtedly one of the most popular racing games of all time. But, on the blockchain, a game like this could be better and even bigger. 
Online gaming and esports are some of the few industries that witnessed unprecedented growth in valuation in the wake of the pandemic. While immersive technologies like AR, VR, and AI are making a significant impact on this industry, it is the blockchain that can transform this industry and take it to the next level of success.
The blockchain opens up many unexplored dimensions in gaming and promises to make the experience more worthwhile for gamers. In fact, YouTube's Head of Gaming believes that the play-to-earn model and in-game NFT integration on the blockchain could become the next big thing in the gaming space.
Even industry experts like Kieran Warwick, co-founder of Illuvium, have been vocal about the possibilities of blockchain gaming and even suggested the creation of an NFS-style racing game on the blockchain. Now, DeathRoad is making this possible.
Race to Earn: DeathRoad's Thrilling Gameplay Model
Just like NFS, DeathRoad on the surface is a car racing game that lets users flex their pro-racing skills in a highly competitive environment online. Dig a little deeper and you'll realize the sheer number of possibilities that come with DeathRoad.
For starters, it is built on the highly scalable, Binance Smart Chain. This makes it possible for the game to blur lines between the real and digital worlds and create a virtual environment called the Metaverse.  
The cars used for racing on DeathRoad are not merely in-game resources but rare NFTs that can be traded for real monetary benefits. DeathRoad's Metaverse personifies a real city where gamers can buy cars, own lands, build garages, provide rental services, and build income streams for themselves. Gone are the days where gaming was solely meant for recreation. 
Once players buy or rent cars, they may choose from a choice of racing maps. These maps may have varying levels of difficulty and obstacles. When in-game missions are completed successfully, players win $DRACE tokens. The more difficult the obstacle, the higher will be the reward.
$DRACE is a BEP-20 token that can be traded within the Binance ecosystem. Players can use these tokens to buy land in the city and to build car garages. They can also use these tokens to buy advanced cars and weapons to maximize their profits in the game.
Lastly, the Metaverse also features a city hall where users can vote on developmental decisions to improve the gaming experience and ecosystem. Users with more cars have more weightage attached to their votes.
So, when compared to an internet-based game like NFS, the blockchain-based DeathRoad not just promises more exciting gameplay but also transports the players into a world of possibilities where they effectively monetize their game time and create a living out of it.
Collaborations and Investments: DeathRoad's Success So Far
DeathRoad's ambitious visions of creating a racing metaverse on BSC have already put the project on the radar of investors and users in the market. The project established a number of collaborations and even conducted a private round of investment that was oversubscribed and included major venture capital companies like Raptor Capital.
A second round of funding was also conducted which was attended by Blockchain advice and investment firm X21 Digital. These funds coming in at early stages have given a major push to DeathRoad to get into the mainstream marketplace.
With these investments, DeathRoad now aims to include additional maps, weaponry, and obstacles, as well as enhancements to the game's user interface in an effort to maximize the utility of NFTs and the metaverse.
Blockchain Gaming: The Tipping Point for Mass Adoption?
There is no doubt that gaming is a vastly successful industry that has always managed to rope in people from across the globe. Now, with the blockchain bringing in a way for gamers to monetize their game-time, gaming could become all the more attractive for the masses looking to create more income streams.
Capitalizing on this popularity of gaming, the entire DeFi ecosystem could be bracing for mass adoption, taking us a step closer to a decentralized future. 
Have any thoughts on this? Let us know down below in the comments or carry the discussion over to our Twitter or Facebook.
Editors' Recommendations: