Nitro Pro review – the best product for IT professionals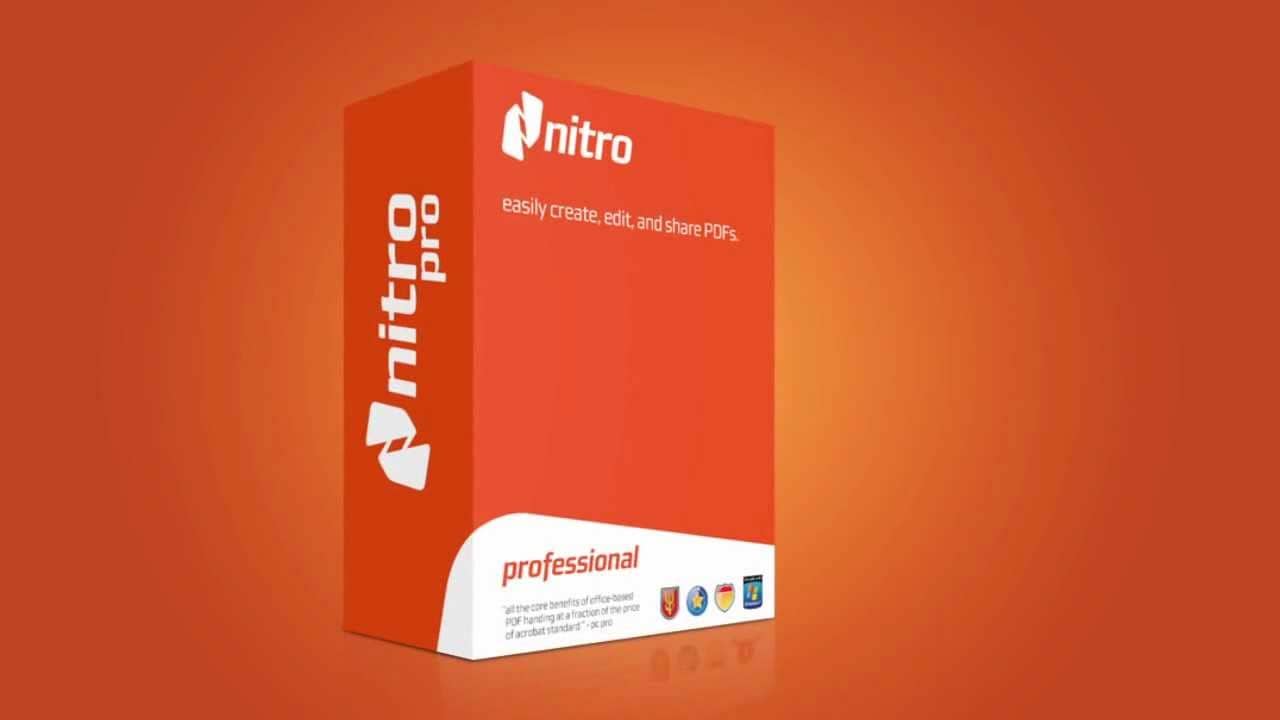 Nitro Pro is a tool that is used for creating, converting and editing the PDF documents. Some free products include the Nitro Reader which can create PDF files from different documents. However, they use the services of a virtual print driver to give out more than just an image of the genuine file.
What Nitro Pro Offers?
It offers a spontaneous PDF making tools that enable you to make PDFs from diverse documents like Word that could easily be re-edited in Nitro with the help of text-editing tools. Nitro Pro features a serviceable OCR engine that is based on Readiris. It has been used to make certain that the resulting documents are easily editable.
Nitro Pro can edit both the text in line and paragraph. It features collaboration tools with the help of which you can easily combine PDF files from many documents. It also comes up with the assurance of enhanced precision with the image, text as well as table recognition. It is more proficient in fulfilling the demands and needs of individuals instead of Adobe Acrobat.
Get the Microsoft look
The amazing thing about Nitro Pro is that its interface is quite similar to that of Microsoft Office 2013. It has the same ribbon user interface. So, those people who use both these apps would not face any problem.
The ninth version of Nitro Pro had a simple interface. It was very intuitive to use. The version 10 also has the same look, but it has some new buttons that are present on the ribbon. These buttons point towards new features.
Nitro Pro is closely tied up to Microsoft Office, so it is quite easy to ship with the help of plugins for Excel, PowerPoint, Word, and Outlook. The best part about the 10th version is that it has some plugins that are compatible with the 32-bit versions and 64-bit iterations of Office.
Supporting System
Nitro Product supports many systems that are mentioned below:
For Windows

For iOS

For Mac

For Android

For Linux
Best Reasons to Choose Nitro Pro
Nitro Pro can be used for many purposes as it is functional. However, we are going to explain the two best reasons to choose it. Have a look:
1.    User-friendly Means IT-friendly
Nitro Pro is user-friendly, or you can say it is IT-friendly. The IT professional is making the most out of this product because it offers:
Less product-related queries

Faster and more general user acceptance
2.    Multipurpose
Nitro Pro is a multipurpose product that is getting popularity with the passage of time. With it the user can easily:
Collaborate: Collaborate all the

created documents proficiently

. With just a single click one can set off a safe sharing, eSignature, or document support workflow.

Create: Create as many PDF files from different file types in a short period. Powerful editing tools are used to create and transform personal documents.

Handling: Handling documents is simple by tracking the activity in the Nitro Cloud. The user can also access them distantly using optional integrations with specific versions of Dropbox, Google Drive, and OneDrive.