The Norrland Parka will protect you from the cold while giving you sweet, sweet Wi-Fi
Smart clothing for your dumb butt.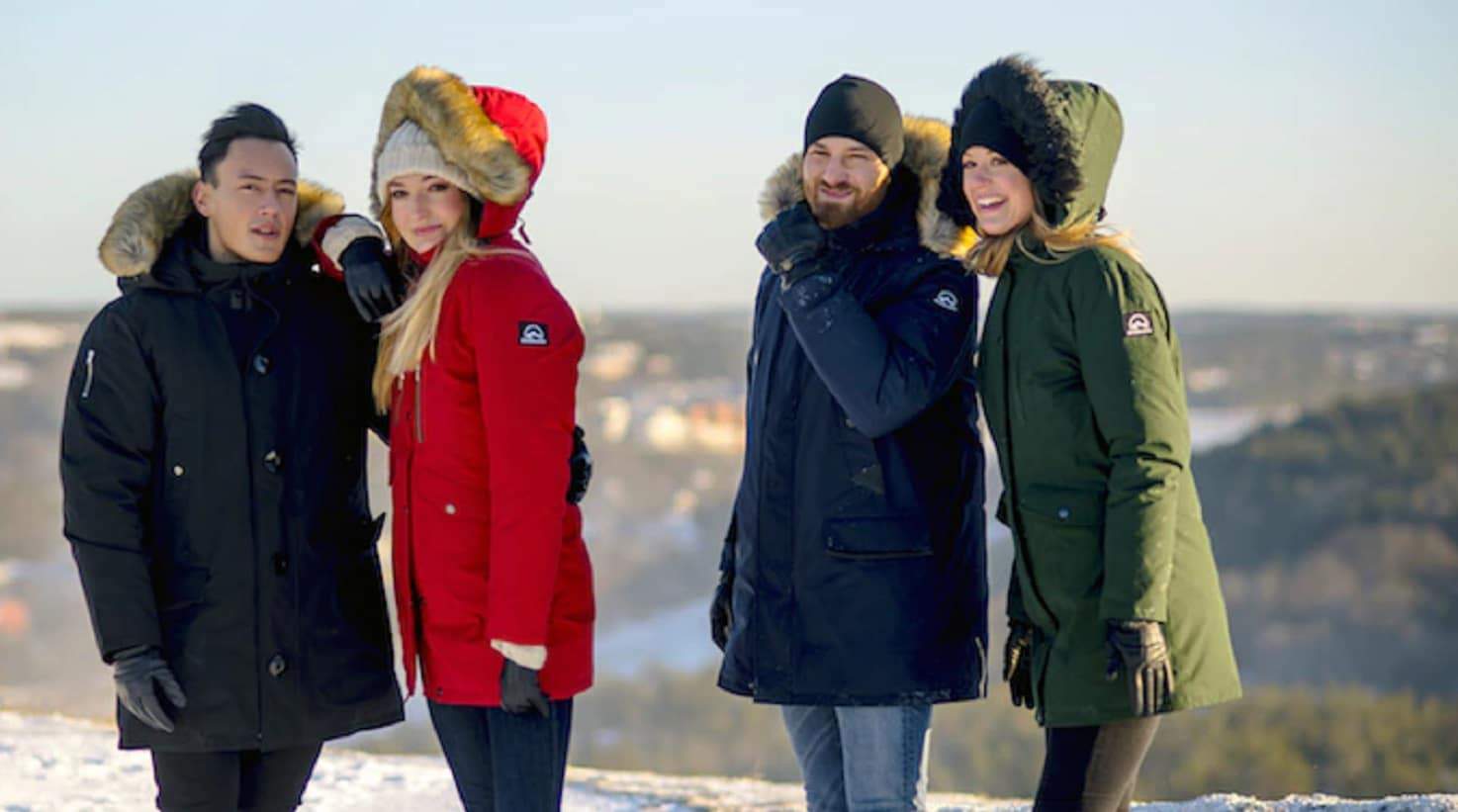 Nowadays, most of the items we use are smart. Smart phones, smart locks, smart lamps, smart cars, smart everything. Even clothing is smart these days, but some clothing items are smarter than others – and the Norrland Parka is definitely on the smarter (and cozier) side.
After being successfully funded within the first 24 hours of its Kickstarter crowdfunding campaign, this coat promises to be a huge success for the Winter – maybe not this one, because it will only arrive in the Summer, but surely on the next Winter. If you are used to a jacket having a single purpose, i.e., keeping you hot, then think again, because this one has more than 20 different features.
From the 20+ features, here are Norrland Parka's best ones: for starters, it packs its own Wi-Fi hotspot, that gives you access to a maximum of 5 devices. It also has a built-in power bank, so that your devices never run out of juice.
And, low and behold, this jacket comes with its own pair of touch-screen enabled gloves, which can be stored in special pockets on the jacket's sleeves – but gloves are not the only clothing item coming along the Norrland Park, as there is a built-in scarf too.
More about the Norrland Parka
The Norrland Parka features several special pockets for some of your most important possessions, including passport, smartphone, tablet, glasses, AirPods, hat, and noise-reducing earplugs. Yep, they thought of everything any man or woman may need. But do not worry about ruining any of these items with water or humidity, because the jacket is waterproof.
There are yet three other useful pockets with specific purposes: one serves to store a pen, the second one to store a tracker, and the last one is a secret – its location varies according to each jacket, and only the owner is informed of where this pocket is. The "master" pockets, where hands should go, were designed to deliver extra warmth, in order to heat the user's hands more easily.
The jacket also features an RFID-blocking wallet pocket, in order to make sure the user is not wirelessly robbed. A retractable keychain, which comes equipped with a bottle opener, whistle and flashlight (for all emergencies, beer-related and more) makes it easy to open doors.
It seems unlikely that the clothing market can offer any other jacket with more features than the Norrland Parka. As mentioned above, its creators sure thought most of the needs anyone might have when dressing a jacket, so it is undoubtedly one of the toughest and more feature-packed clothing items ever. Be sure to have a glimpse on its Kickstarter page.
What do you think? Is this something you need in your life? Let us know down below in the comments or carry the discussion over to our Twitter or Facebook.
Editors' Recommendations:
Follow us on Flipboard, Google News, or Apple News