Oakley just released their new Prizm lenses
Oakley's Prism lenses makes everything around you will feel crisper, with less glare and enhanced colors.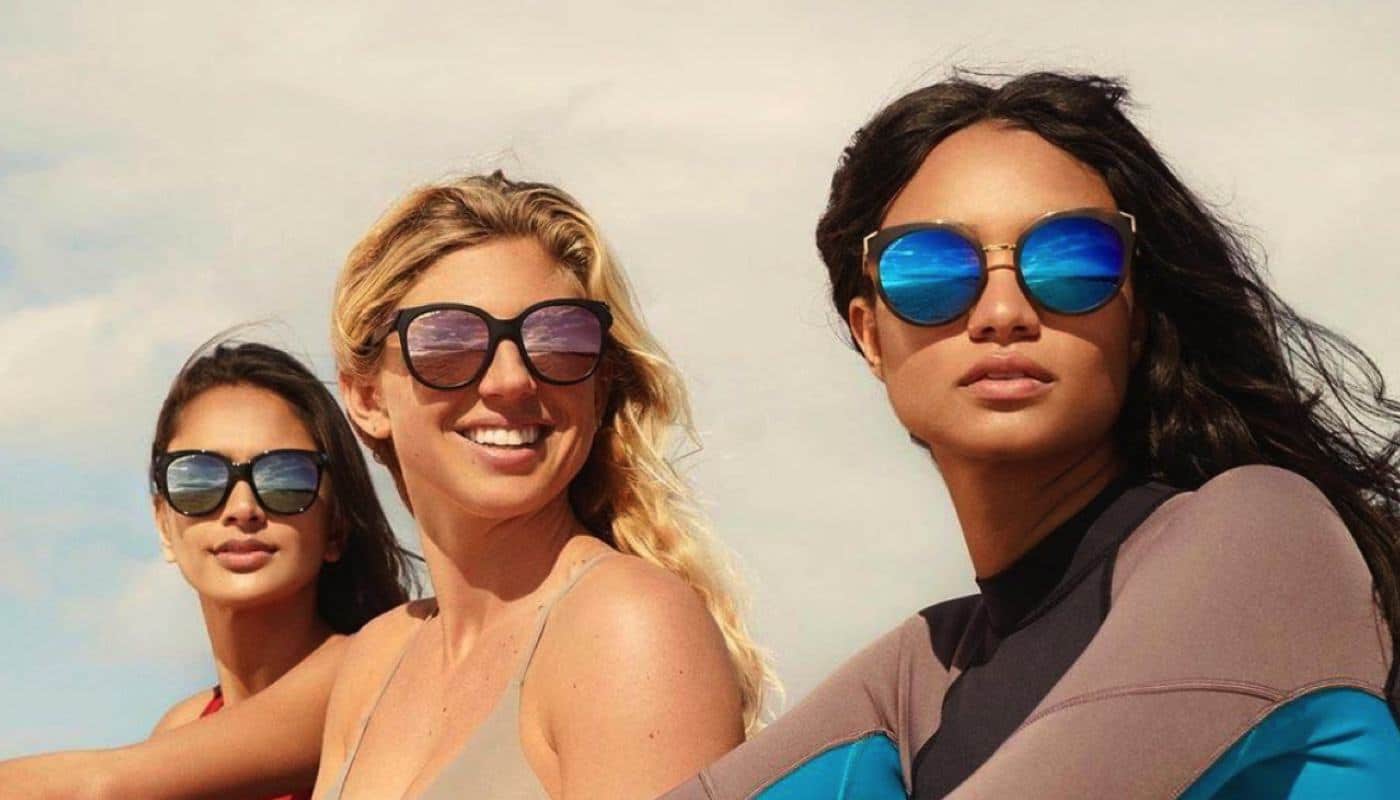 If you love sunglasses, the likelihood is, you've heard – or may even own a pair – of Oakley specs. Not only is this luxury brand known for its unusual and quirky designs, but Oakley is also famous for being brand leaders in innovative technology too.
In particular, Oakley is known for their wonderful Prizm lenses, which is why we're excited to hear about the brand's latest Prizm lens. 
What are Oakley Prizm lenses?
If you've never had the chance to try on a pair of Oakley sunglasses, it can be hard to explain just how these lenses differ from normal sunglass lenses. The easiest way, though, is to imagine Prism lenses as an incredibly fancy HD television. As, as soon as you put these on, everything around you will feel crisper, with less glare and enhanced colors. 
This is particularly important for those who participate in outdoor sports, where sun glare can often put you at a disadvantage, as you're unable to see everything around you. This is where the new and improved Prizm lenses come in. Not only will they improve your vision in intense light, but this new lens will be available in a number of the brand's popular styles, including the Frog Skins. So, you'll also feel stylish! 
These lenses have superb contrast, so you'll see the colors around you far better
Even better, the new Oakley Prizm sunglasses have a special Unobtainium nose grip, which prevents your sunglasses from slipping. This is incredibly important when you need to concentrate on what you're doing, without needing to worry about fixing your sunglasses. 
Oakley sunglasses come in a variety of styles, shapes, and colors, so, you can match your ideal Oakley pair to your chosen sport – whether that's cricket, sailing or anything in-between. 
Are Other Sunglass Brands Embracing Technology?
Of course, Oakley isn't the only brand that is embracing lens technology when it comes to their sunglasses. In fact, these days, the latest technologies are just as important as style and design. 
Take the Arnette Witch Doctor sunglasses, made with a polarised blue mirror lens, these are more than just a trendy pair of sunglasses. Polarised lenses are becoming an important addition to sunglasses in the 21st century. While in the past sunglasses were made more for fashion than protection, a polarised lens will block out nasty and intense reflected light, keeping your vision safe. 
Getting a pair of cool sunglasses can feel difficult, especially if you require prescriptions. However, companies like Tory Burch and Ray-Ban allow you to add prescription lenses. Which means that those of us that wear glasses can now have stylish sunglasses that allow you to see clearly (without the consequences of intense light in your eyes) while looking fashionable at the same time.
Research and development into sunglasses is now a lucrative business, as more and more design houses are looking to protect and enhance the vision of their customers. Especially with customers expecting the best from the products they buy. Indeed, with such an emphasis on technology, sunglasses are fast becoming a household gadget! 
Have any thoughts on this? Let us know down below in the comments or carry the discussion over to our Twitter or Facebook.
Editors' Recommendations: