OmiSonic cleans just about anything at a microscopic level using ultrasonic tech
While you may not be convinced to ditch your washing machine just yet, OmiSonic is truly an ideal travel companion.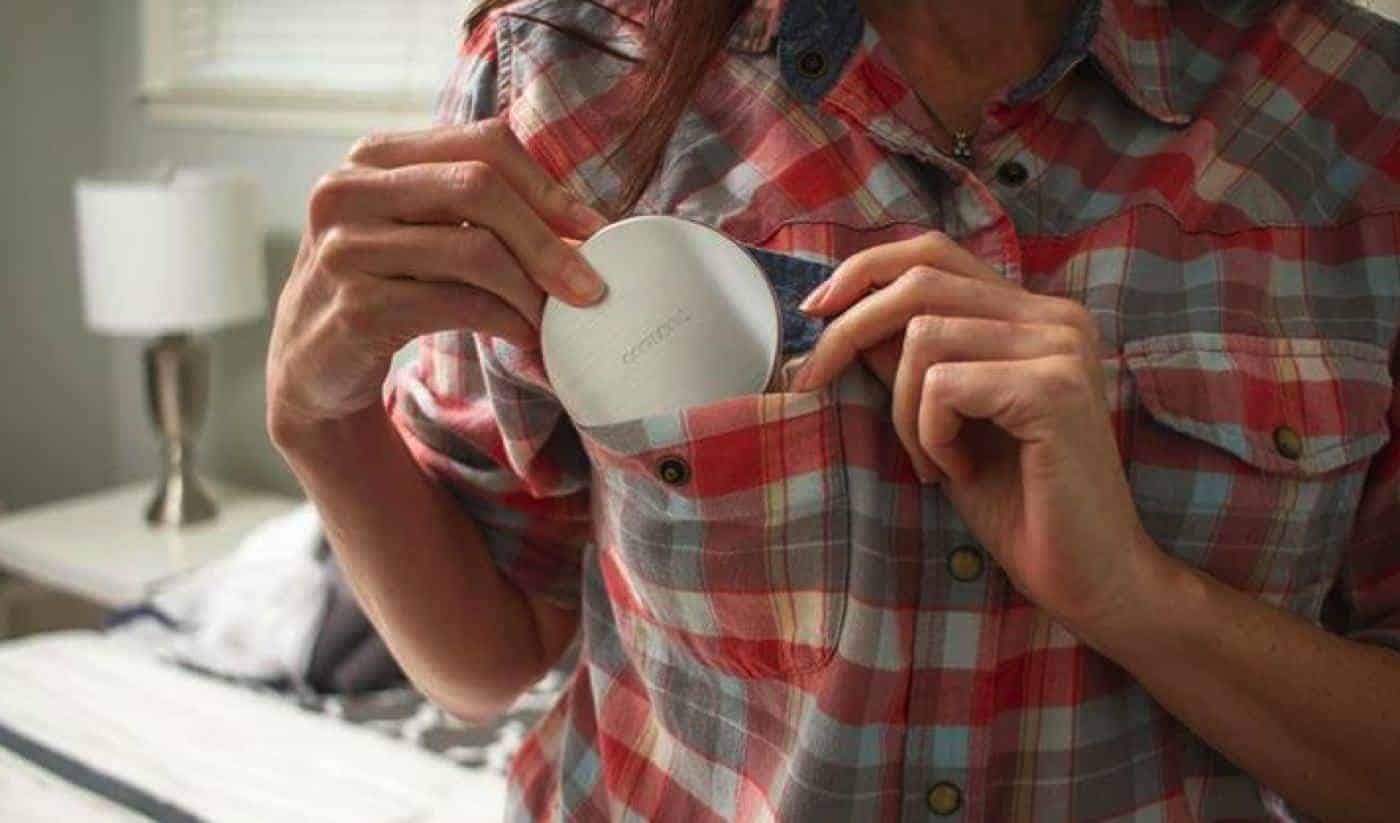 The future of cleaning is officially wireless thanks to OmiSonic, an ultrasonic device that deep cleans anything from the dirt on your fruits and vegetables to that pesky wine spot on your favorite shirt. That's right — this device is like a tiny washing machine that you can take with you anywhere, but it doesn't require any plugs and you'll reduce your carbon footprint exponentially.
OmiSonic is safe for clothes, food, kitchenware, personal hygiene tools, toys, jewelry and more. You can wash up to 4.4 lbs of items in just a single run and up to 4 loads on a single charge. Sure — this isn't quite as much as a typical washing machine which holds around 12 to 16 lbs, but OmiSonic will do the job using 15x less water and 40x less energy.
You also no longer have to do any hand-washing, scrubbing, polishing or dry-cleaning. And, you'll get dirt and stains out with zero damage, shrinking or color bleeding no matter the material.
So, how does OmniSonic work? It's pretty simple actually
All that it requires is some water, a dirty object, a space to combine the two like a sink, and then the app. After plugging in the type of item and the load weight, the app will let you know the optimal cleaning solution, including the amount of detergent you might need. Then, in just about 30 minutes, your wash-cycle will be completed.
While you may not be convinced to ditch your washing machine just yet, OmiSonic is truly an ideal travel companion. Whether you're on a camping trip or backpacking through Europe, you'll want to have one of these when there aren't many cleaning solutions in sight.
Right now, you can pre-order OmiSonic on Kickstarter. The campaign has just hit $100K in funding and there are still 3 weeks remaining. If you back the campaign, you can expect to receive one device, the app, a charging dock, and a micro-USB cable.
Naturally, OmniSonic isn't' the only player in the market offering this sort of solution. Sonic Soak is making waves too. Sonic Soak is the newest evolution in washing technology that utilizes ultrasonic technology to result in a deeper clean, saved time, water and energy, all in a compact package that can be taken anywhere.
Sonic Soak generates modulated ultrasonic waves that travel through water to disintegrate dirt and bacteria at the microscopic level while being significantly more gentle than the conventional washing machine and even traditional hand washing.
Have any thoughts on this? Let us know down below in the comments or carry the discussion over to our Twitter or Facebook.
Editors' Recommendations: